Advice to the Sandwich Generation: Make Sure Your Financial Plan Is Sound
Taking care of others can be a wonderful thing. But to eliminate the stress, you must be both smart and financially wise.
It's important to help your parents plan.
I'm speaking from personal experience here. My dad recently passed away after his nine-year struggle with Parkinson's disease. It's our first holiday season without him, but we're thankful for the opportunity to allow him to receive care in the comfort of his home surrounded by loved ones. Planning made it all possible.
Caregivers are generous and compassionate people who make sacrifices for others. People in this role have to juggle making decisions regarding health, personal, and financial well-being. Stacked on top of the laundry list of activities includes caring for their immediate family. Caregivers are similar to parents because they have to be a nurse, authority figure, and even a companion to those in their car.
Subscribe to Kiplinger's Personal Finance
Be a smarter, better informed investor.
Save up to 74%
Sign up for Kiplinger's Free E-Newsletters
Profit and prosper with the best of expert advice on investing, taxes, retirement, personal finance and more - straight to your e-mail.
Profit and prosper with the best of expert advice - straight to your e-mail.
Not only am I a CFP professional, I am also a mom of three. My youngest daughter was 8 when my Dad was 80! I understand how clients feel when they say they are overwhelmed.
I was sandwiched between motherhood and caregiving for my Dad. I had to worry about staying productive, serving my clients' needs and saving for my son's college education. People in my situation feel as though there is a squeeze on the wallet. Other clients may wonder how to pay for their parent's medication, medical equipment upgrades, and home health-care aides.
If this sounds familiar, you are not alone. "Sandwich generation" describes people in their 40s to mid-60s who are responsible for their own children and an aging parent. According to Pew Research Center, nearly half (47%) of adults in their 40s and 50s have a parent age 65 or older living in their home and are either raising a young child or financially supporting a grown child (age 18 or older).
The best financial advice to sandwich caregivers is to not do anything drastic. Don't quit your job even though it may be tempting. Out-of-pocket costs don't have to be the thread that tore the purse apart. Finding a financial adviser will help deal with budgets, finances, and other questions that may arise.
Adding More Dough to the Fold
Many caregivers don't realize there are many options to help deal with costs. Find out if your loved one qualifies for an assistance program to help with food and transportation costs. The first one, Medicare/Medicaid, is a type of medical assistance for people 65 and older or under 65 with certain disabilities and anyone of any age with end-stage renal disease (kidney failure). Hospital insurance helps cover inpatient care, skilled nursing facility care, hospice and home health care.
Medicaid is a joint federal and state program that helps with medical costs for people living on limited income and resources. Check with your state for rules and eligibility when applying for Medicaid. You may be eligible if you meet the income limitations and are 65 or older, a child under 19, pregnant, living with a disability, a parent or adult caring for a child, an adult without dependent children (in certain states), or are an eligible immigrant.
Long-Term Care
A semi-private nursing home room in America costs about $85,000 a year. Family members often provide the 'informal' care, yet the bills can still stack up to astronomical amounts. It is crucial to plan everything out before a loved one can no longer take care of themselves.
People should start planning as soon as possible to avoid being caught unprepared. The issue arises from the notion that the individual personally may need long-term care. There could be an assumption that a loved one or spouse will provide the care. Unfortunately, life happens, and a solid plan is needed in case of divorce, death, or circumstance changes. For instance, many people do not believe they will personally need these services. It's a myth that Medicare and Medicaid will cover the full amount. There are usually qualifiers such as asset levels, including what you have in your bank accounts.
How do people pay for long-term care? People should understand the available government programs such as Medicaid, Medicare, veterans' benefits, and the Administration on Aging services. People need to understand the limitations on Medicare long-term care coverage and the asset requirements to qualify for Medicaid covered services.
Paying for Long-Term Care
Financing long-term care can be done through the purchase of long-term care insurance, which is specially designed to cover costs. However, insurance is not always a complete solution for financing. In some cases, it might be too expensive, not available, or just not right for the individual client.
Cutting Some Meat From the Sandwich
Look into alternatives such as sharing caregiving duties with another relative or loved one. Perhaps the aging parent can stay with another family member on weekends or on designated days.
If there is a college-aged child living at home, see if they can go to a two-year college or a public college that is cheaper in cost than a private one. Help your child by looking at scholarships, grants, and work-study programs that could help with covering some of the costs. This is also a great way to teach your son or daughter how to be responsible and independent.
Think about ways to decrease your own debt such as downsizing to a smaller home or combining home assets with the parent.Taking care of others is a wonderful thing. Being smart and financially sound will help decrease stress and allow families to enjoy time together.
Marguerita M. Cheng is the Chief Executive Officer at Blue Ocean Global Wealth. Marguerita is a spokesperson for the AARP Financial Freedom Campaign and is often featured in national publications. As a CFP Board Ambassador, Marguerita helps educate the public, policy makers, and media about the benefits of competent, ethical financial planning. She proudly serves on the FPA National Board of Directors and is a frequent speaker on on financial planning, Social Security, diversity, elder care, and retirement.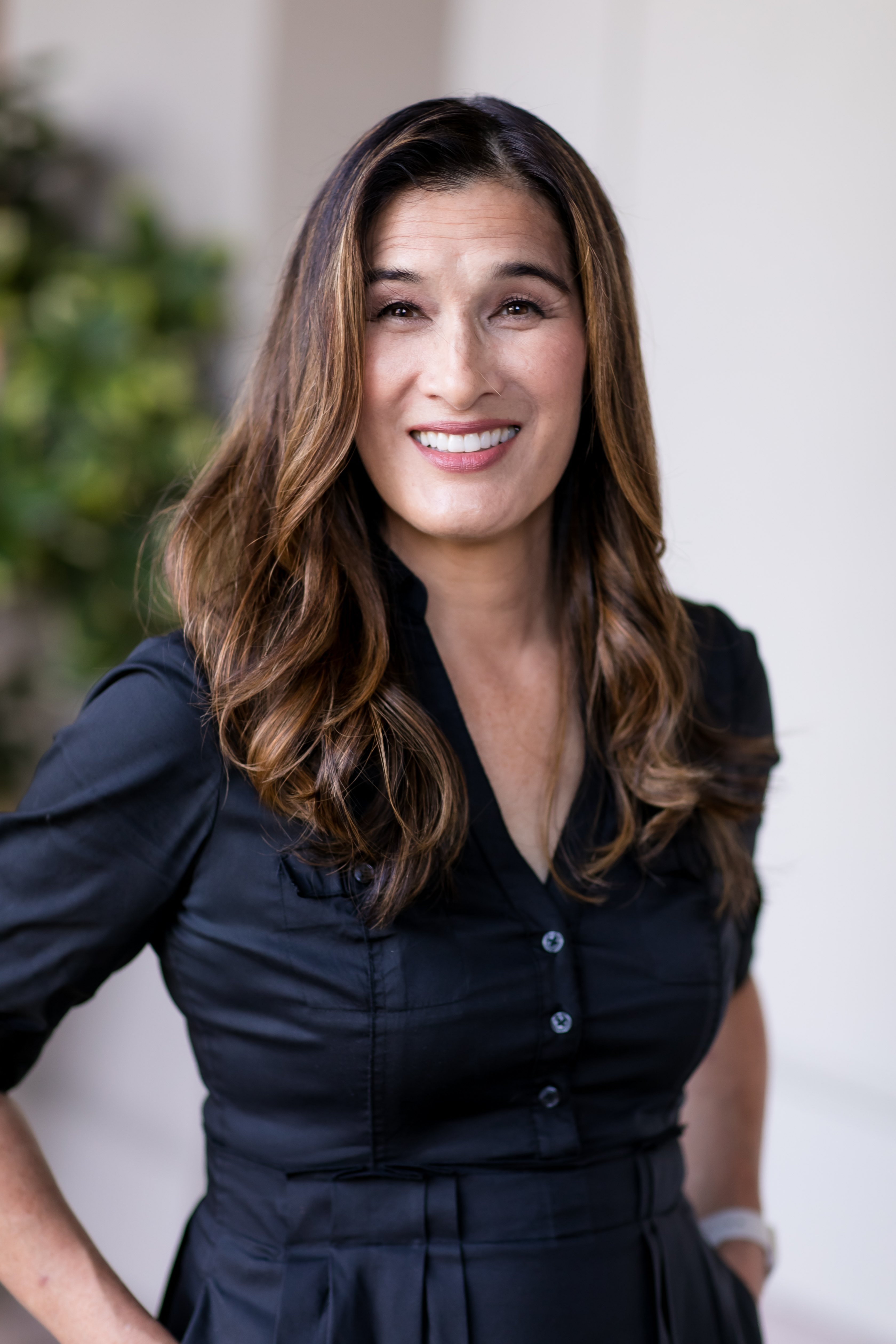 CEO, Blue Ocean Global Wealth
Marguerita M. Cheng is the Chief Executive Officer at Blue Ocean Global Wealth. She is a CFP® professional, a Chartered Retirement Planning Counselor℠ and a Retirement Income Certified Professional. She helps educate the public, policymakers and media about the benefits of competent, ethical financial planning.