Will Your Holidays Be Filled with Gobble, Gobble or Squabble, Squabble?
The holidays are upon us, which can mean more time with family. If you are like me, visions of family fun, laughter and joy are dancing in your head. But realistically speaking, those visions can be quickly squashed by family drama.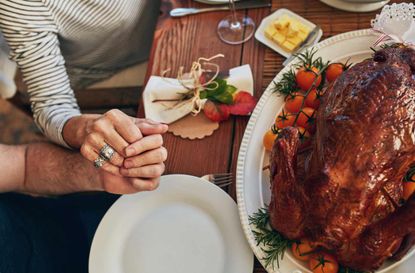 (Image credit: www.peopleimages.com)
Why it is that every holiday season, when I ask my friends what they are doing, those with extended family plans often sigh and react with dread? Take my friend Sarah, for example. While Sarah will be hosting her in-laws, siblings and their families for a Thanksgiving potluck of sorts, she is not looking forward to it. Is it the process of hosting, cleaning up or having tons of people in her home that troubles her? Well, I am sure all of those things play a role, but they are not her primary concern.
Sarah's biggest worry is family drama — the eye rolling, the teasing and the arguments that can arise. Of course, everything starts out well-intentioned, but soon someone is "pushing buttons," and things quickly disintegrate. I think we can all relate.
Or, perhaps everyone shows up on their best behavior, hoping not to destroy the one time the family has managed to get together this year. While we may look to be "all smiles," negative feelings may fester behind our perfect outward appearance. Issues, perhaps even from long ago, linger with no provided forum to address them.
Subscribe to Kiplinger's Personal Finance
Be a smarter, better informed investor.
Save up to 74%
Sign up for Kiplinger's Free E-Newsletters
Profit and prosper with the best of expert advice on investing, taxes, retirement, personal finance and more - straight to your e-mail.
Profit and prosper with the best of expert advice - straight to your e-mail.
How is this healthy?
Plain and simple, this is not healthy for family dynamics, and most of us don't know how to deal with a complex situation like this. The situation isn't easy to handle, and given that most of us crave family harmony, it may be worth the effort to change the dynamics at play.
What possibilities could become realities for your family if you were more intentional in proactively working to address family needs, questions or concerns?
Get help
If what I am describing sounds familiar and you want to take steps to change it, but you just might not know how, here is some advice — don't go it alone. Get help. Hire a facilitator who specializes in the arena of family dynamics to engage your family in some much-needed work.
Have you ever learned to ski, sail, knit or anything else for that matter? What happened when someone in your family tried to be the one to teach you? Maybe it worked, maybe not. When I first learned to ski, as an adult, my husband decided to teach me. Suffice it to say that wasn't a very good move for our marriage. I didn't want to take instructions from him. It was tense, annoying and bothersome at best. But, when I hired a facilitator — a ski instructor — suddenly I became compliant, confident and a willing participant.
Expand this example into a family situation. One client I worked with had great intentions about meeting as a family. But every time they did, it was a disaster. The adult children would leave feeling like this was "Dad's meeting" or that Dad was only out to tell them what to do, and they felt no room for their own voices at the table. Fast forward to my team of facilitators entering the picture. Suddenly the tone and outcome of the meetings substantially changed. Why? Because Dad was not perceived as being in charge of the meetings anymore. The meetings became more inclusive, and allowed everyone to participate in a way that worked for them.
No surprises!
If you would like to take the opportunity of a holiday gathering to work on your family dynamics, plan ahead. Give everyone advance notice that there will be a meeting, and invite their input in co-creating the agenda. Be thoughtful and strategic around who even puts out that notice — it can certainly have a huge impact on the tone and intent. Again, a facilitator can be very valuable in this sense.
The last thing you want to do is "spring" the meeting on family members while sitting around drinking eggnog! That could go sideways quickly and appear to be "your agenda."
Create a safe space
When families first decide to start meeting, we recommend taking the time to first establish the family's meeting ground rules. Doing so helps to set expectations on participation, roles, what to do if a conflict arises and more. Ground rules often include basic meeting principles as well, such as only allowing one person to talk at a time.
Creating these ground rules is best if done together, with everyone's input. That way, everyone has ownership in the rules and has agreed to abide by them.
It's never too late
Embarking upon a journey like this with your family can prove difficult and even scary. But, it is a journey well worth taking, given the stakes. No matter what your situation, it is never too late to reach out and begin a dialogue with those you love the most.
I hope you will review some of my previous columns to help begin this process. (The Right Plan Can Bond Your Family Together Better Than Super Glue, My Family Drives Me (Financially) Nuts) and "Stop Pushing My Buttons! Family Tensions Can Prevent Forward Planning."
Wells Fargo Wealth Management provides products and services through Wells Fargo Bank, N.A. and its affiliates. Brokerage services are offered through Wells Fargo Advisors. Wells Fargo Advisors is a trade name used by Wells Fargo Clearing Services, LLC, Member SIPC, a registered broker-dealer and separate non-bank affiliate of Wells Fargo & Company. © 2017 Wells Fargo Bank, N.A. All rights reserved. Member FDIC. NMLSR ID 399801 Wells Fargo and Company and its affiliates do not provide legal advice. Please consult your legal advisers to determine how this information may apply to your own situation.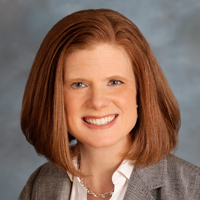 Head of Family Dynamics, Wells Fargo Private Bank
Katherine Dean is the Head of Family Dynamics for Wells Fargo Private Bank. Dean leads the ongoing evolution of the Family Dynamics program curriculum as well as the management of the Family Dynamics team that is distributed across the country. The Family Dynamics team helps families sustain their wealth across generations, by facilitating decision-making about the complex issues that arise as a result of substantial wealth.