Financially Supporting Your Adult Children? Don't Let It Jeopardize Your Retirement
Parents need to learn to set expectations and limits ... for their children and for themselves.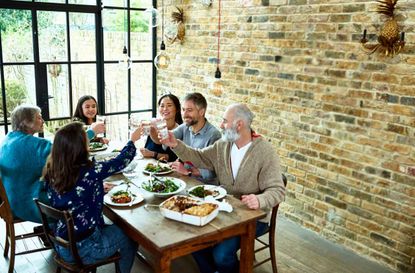 (Image credit: Gary Burchell)
Would you delay your retirement to help pay for your child's college education? Surprisingly, 1 in 3 parents say they have or would be willing to do so, according to a recent study from Ameriprise Financial.
What's more, these days many moms and dads are continuing to assist their children with expenses beyond college — footing the bill for everything from weddings to cars and first home purchases.
Such generosity, though well intentioned, could jeopardize parents' future financial security if it comes at the expense of saving for their own retirement and other critical goals. And it could create a cycle of future financial headaches for the whole family. If parents run out of money later in life because they overspent on their adult children during their working years, they could be left in the undesirable position of relying on those same children for financial support. This burden could fall on adult children at a time when they need to focus on saving for their own retirement.
Subscribe to Kiplinger's Personal Finance
Be a smarter, better informed investor.
Save up to 74%
Sign up for Kiplinger's Free E-Newsletters
Profit and prosper with the best of expert advice on investing, taxes, retirement, personal finance and more - straight to your e-mail.
Profit and prosper with the best of expert advice - straight to your e-mail.
To avoid these unintended consequences, it's important for parents to strike the right balance between assisting their grown kids financially and saving for retirement. Here are some tips to consider:
Foster financial independence
Teach children the concept of earning, budgeting and investing as early as possible. This may be done by giving them an allowance when they are younger or encouraging them to get a job when they are older. Teach them the important financial lesson of appropriately managing the money they earn, and consider allowing them to make small-scale mistakes along the way to help them learn. Instilling good financial habits in your children can set a positive foundation for their relationship with money in adulthood — and lessen the odds of them having to rely on "The Bank of Mom and Dad" as they grow up.
Have a plan
If providing financial assistance to your adult children is a priority for you, incorporate it into your planning process. Treat the support you expect to provide as a goal, just like retirement. Determine what is a manageable amount to give your children, and set aside money for that specific goal alongside your other priorities. Don't be afraid to set a limit on how much you are willing and reasonably able to give.
Encourage them to play a role in college funding
Remember that your kids have options when it comes to funding their college costs. They can use their own earnings, apply for scholarships or grants and, if necessary, borrow to meet the costs of a college education. In retirement, those choices aren't available to support you. Even if you plan to fund college costs, it can be beneficial for your children to have "skin in the game." Set up a plan that includes contributions from your children, and when they are in their early to mid-teenage years let them know what you expect them to contribute.
Set clear expectations
Communicate with your children how much financial support you plan to give them, if any, during their adulthood. Let them know if any money you give is a gift or a loan, and how long you are willing to help. Don't be afraid to say "no" if you're not in a position to help your grown kids financially. Consider other ways you may be able to help them. For example, providing non-financial support, like periodically caring for grandchildren, can be very valuable.
As a parent, it's natural to want to help your children financially, but be careful not to do it at the expense of securing your own retirement. Prioritize your future and keep it front-and-center. Doing so can help you keep your retirement plans on track, while helping your children build financial independence — a priceless gift to give them.
This article was written by and presents the views of our contributing adviser, not the Kiplinger editorial staff. You can check adviser records with the SEC or with FINRA.
Senior Vice President, Financial Advice Strategy and Marketing, Ameriprise Financial
Marcy Keckler is the Senior Vice President, Financial Advice Strategy and Marketing at Ameriprise Financial. She leads the overall strategy for financial advice at the firm, including the Ameriprise Client Experience and Confident Retirement programs. Marcy has been with Ameriprise Financial (formerly American Express Financial Advisors) for more than 25 years in a variety of positions in financial planning, marketing and interactive development.