4 Telltale Signs You're Ready to Quit the Rat Race
How do you know when it's time for a change and that you're prepared to leave your comfort zone for a new outlook on life? Ask yourself these four questions. I did. I took the leap and never looked back.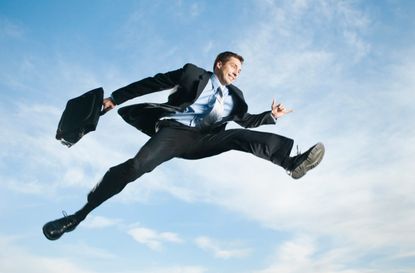 (Image credit: ©2011 Erik Isakson Photographics)
Rat race, as defined by the Oxford Dictionary: "A way of life in which people are caught up in a fiercely competitive struggle for wealth or power; an exhausting, usually competitive routine."
Plenty of people live this way. You may very well live according to this grueling pace of life. The two-plus-hour-long commute, long hours at the office, having to always be "on" even after-hours and on weekends, time away from your family, relentless competition from inside and outside your firm, etc.
I work with many folks who hit a similar point I did when the thought, "What's next? Because this can't be all there is," goes from a barely audible whisper in the back of one's mind to an unmistakable battle cry. As someone who left the rat race myself, I can speak with some measure of authority.
Subscribe to Kiplinger's Personal Finance
Be a smarter, better informed investor.
Save up to 74%
Sign up for Kiplinger's Free E-Newsletters
Profit and prosper with the best of expert advice on investing, taxes, retirement, personal finance and more - straight to your e-mail.
Profit and prosper with the best of expert advice - straight to your e-mail.
So, what happens if you wake up one morning and don't want to live this way anymore? When do you know you're ready to get out? Here are four signs you're ready to make a life change.
When You Know You're Ready for a Life Change
From my experience, mid-career tends to be the time when many people re-evaluate what's truly important to them. You've been at it long enough to know the vision of what you hoped to achieve through all your sacrifice was perhaps not what you thought. Not coincidently, this is also the time many in my generation start their own families.
I realized that working in New York City didn't leave any room to balance my career with my personal life. Sure, I was making a solid income and progressing up the corporate ladder in the institutional equities division at Morgan Stanley — a great opportunity, working side-by-side with some very smart people — but it was cannibalized by my cost of living and all the time it took me away from my wife and children. What worked for me when I was in my 20s and even early 30s simply didn't work anymore once I started a family and assumed the roles of husband and father.
As I spent two-plus hours a day commuting to and from the city, that whisper, "What's next? Because this can't be all there is," got louder and louder. I evaluated my situation against the following four points. To help determine just how ready you are to make a change, ask yourself the following four questions.
1. Do you like the way your future looks?
Take a step out of the line. Look a few paces ahead at the man or woman you report to today. Do you want to be him or her five to 10 years from now? If the answer is "no," then you probably want to consider the path you're on and the fastest way to get off of it.
2. Are you OK with an uncharted path or taking step back?
Everyone's path to a new way of living is different. Can you leave your ego at the door if necessary? Making a radical life change often means that you may have to take a few steps backwards in order to make leaps forward. Maybe you'll make less money or have to take a less prestigious position with a less well-known company. If you are OK with that, you're more than OK with taking on the risks associated with big life changes. When you don't derive your full value from your paycheck, it's more than likely that you'll make choices that support your overall quality of life.
3. Can you handle the worst-case scenario?
What is your worst-case financial scenario? For me, the worst possible thing that could happen is that I couldn't provide the basic needs for my family, i.e. food and shelter. Taking a step back and looking at this rationally, I had enough financial runway to last two years without making any profit on my new business. Even if I came close to that two years, I would get another job (any job) and keep some income flowing into my household to provide for my family. Are you comfortable with what you would have to do if the worst-case scenario of your life change came to fruition? If so, you're ready.
4. Is money your main motivation in life?
Some people turn their passion into their career. Others pursue a certain lifestyle and then figure out a career that can help support the way they want to live. Whichever comes first for you, chances are that money isn't your highest priority. If it was, you would likely stick to the rat race you're on. Instead, you are looking for something more than what money alone can buy.
Whatever your reasons are for wanting to leave the rat race and embrace a change in your life, don't be too afraid to try. Leaving what you know for the unknown can be scary. I know it was for me. But I also know that it wound up being the best decision for me and my family, and I couldn't be happier that I took a chance on myself.
I now run my own financial planning and investment management firm. I'm based in Upstate New York (a different pace of life than NYC) and through technology am able to help families all over the U.S. simplify their financial lives and achieve their goals. Most important, I have balance and am now part of my family on a daily basis.
What version of your life could you be living if you weren't caught up in the rat race? Maybe now is your time to find out.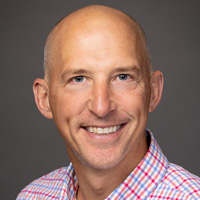 Founder, Lake Road Advisors, LLC
Paul Sydlansky, founder of Lake Road Advisors LLC, has worked in the financial services industry for over 20 years. Prior to founding Lake Road Advisors, Paul worked as relationship manager for a Registered Investment Adviser. Previously, Paul worked at Morgan Stanley in New York City for 13 years. Paul is a CERTIFIED FINANCIAL PLANNER™ and a member of the National Association of Personal Financial Advisors (NAPFA) and the XY Planning Network (XYPN). In 2018 he was named to Investopedia's Top 100 Financial Advisors list.