Women Will Have a Different Retirement: Plan Accordingly
From Social Security benefits to budgeting for health care, strategies that help ensure a secure retirement for men may not work for most women. Here's what they need to consider.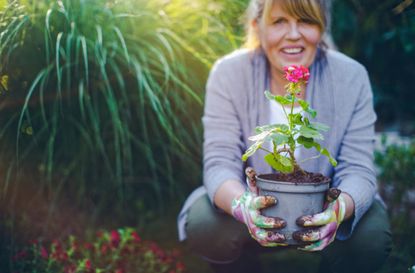 (Image credit: AleksandarNakic)
About two years ago I was presenting a financial plan to a couple. Long-term care expenses are particularly hard to predict, not to mention, extremely expensive, so I often add a "stress test" to get a sense of whether the couple can afford to pay that cost out of pocket. The test assumed that the wife would be in a facility for four years and the husband, two. I emphasized the importance of the wife planning for long-term care. They noticed. It was an aha moment.
Men and women are different — and financial planning needs to reflect that reality. Yet most couples plan for the husband and wife exactly the same way. Women, on average, live two or three years longer than men, and 75% of them become widows, according to the National Resource Center on Women and Retirement Planning. They spend, on average, 13 fewer years in the workforce and often retire with half the balances in their retirement accounts as men do.
The Challenges of a Longer Life
Longevity is typically a great thing for your life — and a terrible thing for your finances. Let's start with health care. Medicare provides coverage for eligible individuals 65 and older. However, the average couple will pay $260,000 out of pocket for health care in retirement, according to Fidelity's 2016 Retiree Health Care Cost Estimate. That's not a typo. In major metro areas, that figure is even higher. In Washington, D.C., the average cost of a private room in a nursing home is $137,058 per year. Seventy percent of nursing home residents are women, and they tend to stay for 3.7 years, while men stick around for 2.2.
Subscribe to Kiplinger's Personal Finance
Be a smarter, better informed investor.
Save up to 74%
Sign up for Kiplinger's Free E-Newsletters
Profit and prosper with the best of expert advice on investing, taxes, retirement, personal finance and more - straight to your e-mail.
Profit and prosper with the best of expert advice - straight to your e-mail.
So what? Planning for long-term health care costs is more important for women than for men. Because statistically their husbands won't be around to take care of them, a woman's cost of care is also likely to be higher.
To deal with these differences, we usually start by cranking inflation into the cost of care, based on a prediction of when they would likely need it. We then plug it into their plan as an expense. If their portfolio can sustain that expense, they can self-fund their care. If not, it's time to look at insurance, which has become very expensive. A woman should seek out a longer benefit period in her plan than a man. It is also important to include cost-of-living adjustments.
Work History Makes a Difference
When I was born, my mom left the full-time workforce and started to work part time. She stayed part time pretty much all the way until retirement. The domino effect of that decision can significantly reduce future resources. Social Security looks at your highest 35 years of earning to determine your benefit amount. Working part time for 20 years essentially wipes out one-third of those years. Because women spend less time in the workforce and are likely to become widowed, over 50% percent of them are collecting either spousal or survivor benefits based on a husband's earnings record.
Understanding Social Security rules is critical to maximizing your benefits. A general rule for couples is that the higher-earning spouse should delay benefits until age 70. When collecting survivor benefits, the surviving spouse is eligible for increased benefits if the deceased delayed benefits past full retirement age. Spousal benefits, on the other hand, do not increase past full retirement age. Therefore, there is no reason to delay spousal benefits until age 70.
A Sustainable Income Plan is a Must
Depressed yet? Remember, living longer is a good thing, but it's not free. Let's say you live a long, healthy life; you'll need that money to last. Therefore, if you expect to live a long time, annuitized income sources are more valuable. Often pensions have reduced — or no — spousal benefit. Therefore, from a cash-flow perspective, you need to plan for that income to cut off at the life expectancy of the person receiving it. Do not make the assumption that you will die in the same year, and therefore, it won't matter. Lastly, you need returns. Women tend to be more risk-averse. While retirement is not a time to take a huge risk, risk is what offers the potential of return.
I mentioned that my mom started working part-time once I was born. Obviously that leads to a lesser paycheck; it also cuts employer-based benefits. Employers are not obligated to provide retirement plans to those working less than 1,000 hours per year. With half the income coming in and no automatic enrollment in a retirement plan, it takes considerably more work to save. In that case, it may be wise to open an IRA. Saving, like exercising, is habitual. This is a habit that has to continue, whether or not you're receiving a full paycheck. Spousal IRAs are an option for those who don't have earned income.
There's no doubt that women face unique financial challenges, but the tide may be turning. At this point, more women than men graduate from college, they are starting businesses at twice the rate of men, and now control just over half of personal wealth in the United States. However, if you're approaching retirement, walk away with this: Relationships matter — and not just the one with your spouse. Too often I see my peers meeting with the husband, but not his wife. If you do decide to use a financial professional, you should both have that relationship.
Disclosure: The opinions voiced this material are for general information only and are not intended to provide specific advice or recommendations for any individual. To determine which investment(s) may be appropriate for you, consult your financial advisor prior to investing. Investing includes risk including loss of principal.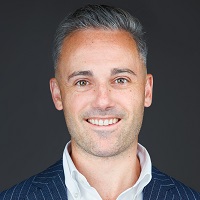 President, Exit 59 Advisory
After graduating from the University of Delaware and Georgetown University, I pursued a career in financial planning. At age 26, I earned my CERTIFIED FINANCIAL PLANNER™ certification. I also hold the IRS Enrolled Agent license, which allows for a unique approach to planning that can be beneficial to retirees and those selling their businesses, who are eager to minimize lifetime taxes and maximize income.