Wealth Shame: When Wealth Changes Your Life (and Not Everyone Else's)
Defined as a real or perceived distance when you make more money than your family or community of origin, wealth shame can be a painful transition.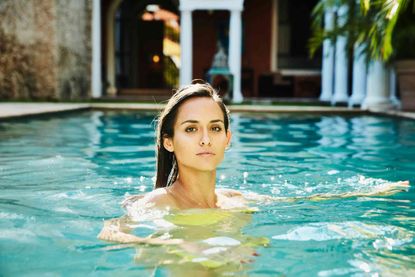 (Image credit: (C) 2018 Thomas M Barwick INC ((C) 2018 Thomas M Barwick INC (Photographer) - [None])
In the modern classic American Graffiti, Richard Dreyfuss plays a recently graduated high schooler. In one symbolic scene, he tries to open his old locker using his old combination. It doesn't work. He gives a smile with a tear behind it and walks away.
The simple scene is memorable because it touches on a universal human experience: You can never truly go back. Your old high school friends are gone, and your favorite old diner is now a strip mall parking lot. The world changes quickly, and does so without asking.
Age is one thing, but what if this happens with wealth? What if — through the deceptively quick process of hard work, wise investments and luck — you suddenly find yourself in a new demographic? Financial struggles that may have shaped your family of origin are now a minor inconvenience; your salary not only holds higher numbers than your closest friends' but extra digits.
Subscribe to Kiplinger's Personal Finance
Be a smarter, better informed investor.
Save up to 74%
Sign up for Kiplinger's Free E-Newsletters
Profit and prosper with the best of Kiplinger's expert advice on investing, taxes, retirement, personal finance and more - straight to your e-mail.
Profit and prosper with the best of Kiplinger's expert advice - straight to your e-mail.
What if the old combination doesn't work anymore?
Wealth Shame
I've seen it many times as a financial planner. Someone finds their way into a new financial strata and suddenly becomes — or at least feels — excluded from their closest circle of friends and family.
Wealth shame. Money doesn't buy happiness, but it certainly deeply affects life. Cultural choices in everything from where you were educated (and the quality of the academics) to what you do for entertainment (second-run movie or a Broadway show?). Opportunities and stresses for you, and your children especially, can be bizarrely different from those you know best.
Add to this the confusion and resentment a family or community can feel toward someone whose life seems to be "problem-free" because of their wealth. Not only have you left one culture and barely arrived at a new one, your culture of origin may hold it against you.
Tracy Morgan (opens in new tab), comedian of 30 Rock and Saturday Night Live fame, "came up hard" in the Bronx. He described his transition toward success: "When I finally moved to a nice community … from a run-down apartment … it was like I'd landed on Mars. I had no idea that other people lived without garbage all over their streets." He found himself disoriented and often deflecting requests for money from family and friends.
This can be a lonely place in which the old way you approached things — the old combination — doesn't open the door like it used to. Let's look at a few ways to reframe this tension and cope with wealth alienation.
Tap the Experts
In my experience, more money is lost through poor planning than anything else. Whether it's unnecessary taxes or inefficient or foolhardy investing, if your traditional sources of wisdom (parents, community) don't know the terrain, you can easily get lost.
We've all handled money at some point in our lives, but the way you work with a few million is very different from a few thousand, and shame can leave you disoriented.
I had an older relative who lived through the Depression and went on to find sturdy financial footing later in life. He bought an expensive (for the time) automatic watch, but then left it in the box for decades — never wore it, never even showed it to anyone. He didn't know how to live under a new paradigm of wealth, and simply enjoying something small proved to be a difficult task.
One thing that could have helped him was a simple call to a financial planner who had helped people make the transition before. A planner can be like a mountain guide who takes you through rugged and foreign terrain and protects you from those who make a high-commission living off the newly wealthy.
Keep it in Concrete
Once you've connected with an adviser who will put your interests first, work with them to put together a plan that works for the long run. This may involve terms that aren't immediately familiar: trusts, estate planning, portfolio and investment management.
But coming to a plan gives you something concrete that you can control in some sense — as opposed to family resentment or community ostracization, which are out of your reach. Your wealth plan of giving and growth gives you something concrete to be a part of, even if the rest of life is in flux.
Prepare Yourself for Others' Reactions (and Your Own)
From some angles, wealth shame looks like "champagne problems." How could there be psychological discomfort or stress if all your material needs are cared for? Aren't you far enough up Maslow's hierarchy of needs not to have to worry about this stuff anymore?
From Others
Sociologist Dalton Conley (opens in new tab) describes the difference in success between siblings: "I can attribute Bill Gates' or Mark Zuckerberg's success to luck, chance, advantages they had that I didn't have, etc., but with someone who grew up in the same household as me and shares at least half that gene stock, the disparity falls more squarely on my own choices and behavior, and it feels like an indictment of my achievement or ability."
If you were raised with the same values and the same legacy of financial decision making — bad or good — different outcomes are all the more apparent. Resentment, or at least some distance in the relationship, can fester in these conditions.
When you make gestures with money, the outcomes can be even worse. On the one hand, you can offend a family member who is trying their best for themselves and their family. Your gift of a college education for their kids could drown out their gift of a used car.
On the other hand, you can create dependency and have friends and family often looking to you for help. This could quickly corrode a relationship that was based on love and respect.
From Yourself
Your own reaction could also be difficult to process. On the one hand, your wealth could be painfully embarrassing, causing you to feel guilty for large purchases or to downplay your paycheck. This can be a frustrating, defeatist way to live instead of celebration and gratitude.
On the other hand, you could forget the investment your parents made in you, not to mention the up-markets and lucky breaks that brought you financial success. Even those in the one percent of the one percent will tell you that wealth comes from more than simply working harder and/or smarter than everyone else. X factors abound, and gratitude is the key response.
To Thine Own Self Be True
Here's the famous advice Polonius gives to Hamlet: to be true to who you are. Clarify and hold to the values that make you who you are — they're what got you here in the first place. If you have a strong work ethic, your kids should know what it means to have an hourly wage job. If you give regularly, give more.
Be true to your wealth plan as well. Shame is a compulsive emotion, and I've seen it drive people to make unwise financial decisions. Giving all your money away unreflectively, and thereby robbing yourself of a stable retirement and your kids of a legacy will hurt you and the rest of the world in the long run.
As a person with first-generation wealth, your life is transforming. Keeping your plan and values in place, as well as consulting with professionals who've walked this path, gives you concrete actions to help you stay you.
Senior Vice President, Financial Planning, Carson Group
Erin Wood is the Senior Vice President of Financial Planning at Carson Group (opens in new tab), where she develops strategies to help families achieve their financial goals. She holds Certified Financial Planner, Chartered Retirement Planning Counselor and Certified Financial Behavior Specialist designations.