A Risk That Could Cost You Everything: The Dunning-Kruger Effect
You don't know what you don't know. (And once you realize what you didn't know, well, it may be too late.)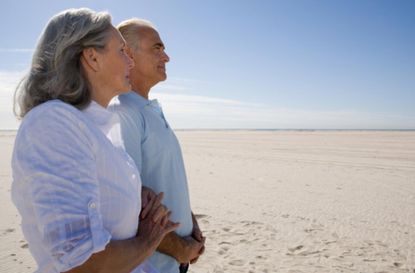 (Image credit: This content is subject to copyright.)
Here's a stunning statistic for you: A new lawsuit is filed every two seconds in the U.S. That can present a huge, unforeseen risk to many people, especially those who have the most to lose: the wealthy. However, if you're in the middle class, don't think you're immune.
Consider this cautionary tale. Sara and Jonah Williams worked for 30 years to build their fledgling business into a thriving franchise with stores throughout the nation. They thought they were protected by their thorough estate planning … until the unthinkable happened. Out of the blue they were sued by a plaintiff seeking to recover millions of dollars.
The Williamses contacted their estate planning attorney to find out if their estate plan protected their personal assets from this lawsuit. Unfortunately, their trust attorney had only used the garden variety revocable living trust, which provides no "firewall" protection from lawsuits. In the end, they were forced to settle for a king's ransom, as they could not risk having a jury rule against them. The Williamses just didn't know what they didn't know.
Subscribe to Kiplinger's Personal Finance
Be a smarter, better informed investor.
Save up to 74%
Sign up for Kiplinger's Free E-Newsletters
Profit and prosper with the best of expert advice on investing, taxes, retirement, personal finance and more - straight to your e-mail.
Profit and prosper with the best of expert advice - straight to your e-mail.
If their trust attorney had created an estate plan with firewall protection, which involves both conventional estate planning structures to maximize the amount one may pass along at death, as well as effective "blockers" to protect their trust's assets, their assets would have been sufficiently protected. This would have encouraged a minimal and early settlement by the plaintiffs.
Why You May Be at Risk
Affluent families and successful business owners are routinely targets for lawsuits, often devoid of legal merit, because the plaintiffs and their lawyers know that the defendant, at the end of the day, will settle rather than remain embroiled in lengthy litigation. Without proper asset protection planning in place well before any legal claim, all could be lost.
Don't let this happen to you. Too many business owners and affluent families wait until they are sued or in trouble to inquire about protecting their assets. This problem of meta-ignorance — a person's ignorance of ignorance — is known as the Dunning Kruger-Effect (opens in new tab), named after the social psychologists who described it, Justin Kruger and David Dunning.
Asset protection is all about protecting your family and your legacy before the fact, not after the legal claim arises.
What You Can Do About It
Even those with estates of more moderate size can benefit from this form of planning. Removing the prospect of collectability from a legal judgment forces most plaintiffs to settle early and inexpensively, enabling clients to hold on to what they have worked so hard for over the years.
Working with a professional who can provide a comprehensive estate and asset protection plan can reduce death taxes and establish firewall protection to dissuade catastrophic lawsuits. Components of this plan could include:
Maximizing contributions to the 401(k) or qualified retirement plans, which enjoy state-sanctioned exemption laws.
Using a third-party dynasty trust established in one of the states whose laws expressly permit the unique protections against lawsuits, as Nevada, or Alaska, into which assets are held for the benefit of the kids and grandkids, but which provides the flexibility of the donors to reclaim the assets if they later need or want them through the exercise of powers granted to the independent trustee.
Establishing limited partnerships or limited liability companies to own rental real estate and other operating businesses to gain charging order protection in case of a personal lawsuit.
Establishing a foreign asset protection trust at a time when there are no known, expected or foreseeable lawsuits, in one of the recognized countries that offer added protections for trusts established in country.
This comprehensive strategy offers more robust estate planning structures and discourages frivolous lawsuits and other opportunistic litigants.
You now know what you should know!
This article was written by and presents the views of our contributing adviser, not the Kiplinger editorial staff. You can check adviser records with the SEC or with FINRA.
Managing Partner, Jeffrey M. Verdon Law Group, LLP
Jeffrey M. Verdon, Esq. is the managing partner of the Jeffrey M. Verdon Law Group, LLP (opens in new tab), a Trusts & Estates boutique law firm located in Newport Beach, Calif. With more than 30 years of experience in designing and implementing comprehensive estate planning and asset protection structures, the law firm serves affluent families and successful business owners in solving their most complex and vexing estate tax, income tax, and asset protection goals and objectives.