Tax-Free Investment Strategies
Strategies for limiting your taxes in retirement are good, but there are some that aim to eliminate them altogether.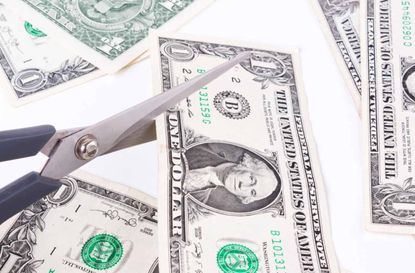 (Image credit: yalcinadali)
"There's one for you, 19 for me, cuz I'm the tax man" was from the first tax protest song as performed by the Beatles. You see, Britain imposed the 95% tax bracket on the Fab Four, leaving them with 1 pound for every 19 pounds paid in taxes. In the U.S., we once maxed out at the 94% tax rate (in 1944-45) and have had a nearly 40% rate on capital gains.
As I listen to political debates promising astronomical spending and taxation, I think about how many of us are preparing to shift from tax-deferral strategies to tax-elimination strategies. You see, the old notion that it's better to put off paying taxes until we are retired and in a lower tax bracket has been upended by potentially huge tax increases and better-than-expected investment performance. In fact, many of my clients are enjoying higher taxable income in retirement than they experienced while working!
Tax rates are relatively low right now, and there's no telling who will be calling the shots in Washington and how much taxes will rise once you are retired. So rather than focus on short-term tax deferral strategies, I'm going to focus here on tax-elimination strategies, both basic and more complex.
Subscribe to Kiplinger's Personal Finance
Be a smarter, better informed investor.
Save up to 74%
Sign up for Kiplinger's Free E-Newsletters
Profit and prosper with the best of expert advice on investing, taxes, retirement, personal finance and more - straight to your e-mail.
Profit and prosper with the best of expert advice - straight to your e-mail.
Basic Strategies:
STEP UP IN BASIS: I don't recommend this strategy to any of my clients, but we are all mortal and someday we will pass away. It's important to understand that when we pass away, the cost basis of our assets, excluding IRAs and annuity type assets, can change. Using a step-up in basis, the stocks, real estate and other capital assets you leave to your heirs are valued at their market value on the date of death. This means that your heirs do not have to pay income taxes on the amount the asset appreciated during your lifetime, and if your heir sells it, he or she only pays tax on the amount it appreciated after they inherited it.
Nine community property states (Arizona, California, Idaho, Louisiana, Nevada, New Mexico, Texas, Washington and Wisconsin) allow for a double step-up in basis for married couples, so that the surviving spouse and his or her heirs can both benefit fully from the step-up in basis. The other 41 states have a half step-up in basis policy for each spouse when they pass.
ROTH 401(K) AND ROTH IRA: Typically, the younger you are, the better this strategy works. This is because of the compound returns of tax-free gains over many years, and because younger people tend to be in a lower tax bracket. Roth 401(k) and Roth IRA contributions are taxed when you make them, but qualified withdrawals are not, making it a good investment for people who will be in a higher tax bracket when they are withdrawing than when they are contributing. Alternatively, by making tax-deferred contributions to traditional IRAs and 401(k)s, most people will save 12%-24% in the year the contribution is made. However, they could end up paying taxes on withdrawals at higher mystery tax rates of the future!
ROTH CONVERSION: If you weren't thinking about tax strategies for retirement when you were just starting your career, don't worry, it's not too late. You can convert your traditional IRA to a Roth now. The downside is that you'll have to pay taxes on the amount you convert, but the benefit is that you won't have to pay taxes on withdrawals in the future at those mystery rates on the amount or gains.
FIUL: Fixed-Index Universal Life policies are a bit more complicated, but most policies are similar to one another. For those who physically qualify for life insurance, Fixed-Indexed Universal Life Policies can offer many benefits, most notably life insurance, income tax-free gains, tax-free policy loans to be used as cash flows in retirement, underlying investments with no chance of loss before insurance fees, and ultimately income tax-free life insurance proceeds.
Advanced Strategies
All of the following strategies require the taxpayer be an "Accredited Investor" at a minimum, which generally means they have at least a $1 million net worth, excluding their principal residence.
PREMIUM FINANCED LIFE INSURANCE: This takes the concept of the previously mentioned FIUL to a new level. It allows for the use of leverage and arbitrage so the bank can finance your policy, similar to the way a bank financed the purchase of your first home. This strategy carries additional risk/reward due to leverage, and generally requires a net worth above $5 million. A more advanced option for premium financed life insurance is to gift the policy through an irrevocable life insurance policy to your children to eliminate both federal estate and income taxes.
DELAWARE STATUTORY TRUSTS (DST): The DST may be the most important and least known of all strategies. If you own appreciated investment real estate and if you are tired of the terrible T's (tenants, trash, toilets), if your property has deferred repairs, if you are sick of being a landlord, if your cash flow is low, if you have legacy concerns, if you want to diversify, or if depreciation recapture and capital gains would be high, a DST is possible solution. See "I'm a Landlord, Can I Ever Truly Retire?"
OPPORTUNITY ZONES: An Opportunity Zone fund allows you to invest in real estate or businesses in designated economically distressed areas called "Opportunity Zones." There are significant tax incentives for investments in Opportunity Zones, like delayed and potentially reduced taxes on current capital gains, and elimination of capital gains on the new Opportunity Zone investment. This strategy isn't for everyone, but for high net worth investors wanting diversification, while not needing liquidity in the next 10+ years, it can be a consideration.
Income tax rates are likely to rise, which is why it's important to not only think about tax-deferral strategies in the short-term, but also look at the big picture and focus on tax-elimination strategies that will benefit you later on. My advice would be to consult with a Registered Investment Adviser who is also a CPA, as they may be the best equipped to devise strategies for your unique needs, and because they are held to the fiduciary standard.
This article was written by and presents the views of our contributing adviser, not the Kiplinger editorial staff. You can check adviser records with the SEC or with FINRA.
Owner, Madrona Financial Services
Brian Evans is the owner of Madrona Financial Services, Madrona Funds, LLC, and Bauer Evans CPAs and serves as the firms' chief investment officer, lead planner and senior portfolio manager. He was honored to ring the bell on the NYSE. Evans also hosts a weekly radio show on KTTH 770 AM, KRKO 1380 AM and KVI 570 AM, is a nationally published author and has been a regular guest on New Day Northwest, CNBC and Fox television.