3 Vital Financial Planning Stages for Gen X & Gen Y
You may think you're too young (or poor) to start working on a retirement saving plan, but actually now is the perfect time.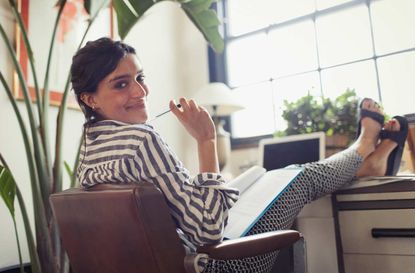 (Image credit: This content is subject to copyright.)
Financial planning is something that today's professionals need to be well versed in to ensure a stress-free relationship with money. When you're still young, it can be tempting to put it off until later and choose not to think about it for years or even decades.
Although everyone's life is different and no one can force you to do anything you don't feel is necessary, it can be more helpful than not to plan financially even when you're young and early in your career. Here are three stages to think about to help approach your personal finances and your life as a whole.
1. Start Simple.
Yes, you're "young." Yes, you have a way to go before even considering things like retirement or financial independence. But starting a financial plan now gives you that much more power over your life. In previous years, having a financial planner was thought of as something only rich people with vast sums of money had or only for older adults on the brink of retirement, or even for older people entering their final years.
Subscribe to Kiplinger's Personal Finance
Be a smarter, better informed investor.
Save up to 74%
Sign up for Kiplinger's Free E-Newsletters
Profit and prosper with the best of Kiplinger's expert advice on investing, taxes, retirement, personal finance and more - straight to your e-mail.
Profit and prosper with the best of Kiplinger's expert advice - straight to your e-mail.
Now, you can use financial planning to your benefit by making smart decisions with your money. Younger and younger people are choosing to be more mindful of the way they both make and spend their money. One of the common mistakes people seem to make is being unprepared for an emergency. Rainy day funds are not the most fun thing in the world, but having one will make life so much easier when the rain does come around.
Other things to consider would be how to handle your student loans. Particularly for younger people who graduated not that long ago, student debt can be stifling and eat up more of your money than you care to give. Learning how to minimize what you owe can put you in a better position for the rest of your life. Realize that with a little help, you can make life much easier. Financial planning firms like XY Planning Network (opens in new tab) offer financial planning services with younger people specifically in mind.
It is better to be actively involved with your money rather than sitting and worrying about it.
2. Learn How To Thrive.
After you've squared away money for emergencies and student loans, the next phase in your financial life should be thriving with the money that you've made. Make it a point to out-earn what you spend. You can do that through living a little below your means or making advancements in your career. Do more than break even each month. If you're lucky to have leftover money at the end of each month, educate yourself on what to do with that money that serves you best. Perhaps investing it would be best. Perhaps stashing it in a savings account would be best. Again, everyone's life is different, so having a second opinion can narrow your decision-making pool.
Spend time with your financial planner. They can tailor-make a blueprint for your income and the kind of life you choose to live. Think of a financial planner as another solid investment. Having a helping hand can alleviate the stress of making decisions with large sums of money. Always know that you don't have to go at it alone.
Beyond Your Hammock (opens in new tab) offers a free e-book that talks about exactly this subject. At this stage of your financial life, do more than just survive. Sure, it might not be extravagant at first, but being able to have more wiggle room with your money can mean you're able to make great changes for yourself.
3. Build Wealth.
This third stage of your financial life should be fruitful and truly enjoyable. At this point, you should be maxing out your retirement fund contributions. You should be able to have plenty of money to utilize for things like backdoor Roth IRAs or sending your kids to college or taking extended vacations. You could work part-time or even retire altogether. You should be on track for the famed financial independence.
This is a stage that might take some time to get to, but it is doable, and it is within your reach if you take the steps to prepare yourself. Pursuing a financially fruitful life can be something a financial planner can help you reach. Some things to think about at this stage would be taking care of your family in the event something happens to you or fully diversifying your investment portfolio. You can even plan for being debt-free and having all expenses like your home or your cars completely paid off.
When you set yourself up for wealth, the future is yours.
Disclosures: A diversified portfolio does not assure a profit or protect against loss in a declining market. A Roth IRA offers tax free withdrawals on taxable contributions.
Chad Chubb is a Certified Financial Planner™, Certified Student Loan Professional™ and the founder of WealthKeel LLC (opens in new tab). He works alongside Gen X & Gen Y physicians to help them navigate the complexities of everyday life by crafting streamlined financial plans that are agile for his clients' evolving needs. He helps them utilize their wealth to free up time and energy to focus on their family, their practice and what they love most.