Till Debt Do We Part: The Golden Years Are Tarnishing
Too many seniors today are weighed down with tremendous debt loads, but there are helping hands available. Check out these resources for assistance with everything from medical costs to rent, food and taxes.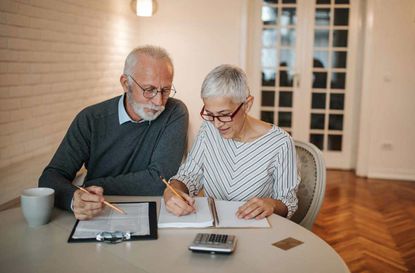 (Image credit: bernardbodo.com)
Without appearing overly dramatic, we are in a crisis. A real one. "In the past decade, there's been a steep increase in debt among households headed by someone age 75 and older," according to reporting at CNBC. If you are 65-74 years of age, according to SmartAsset, you have an average household debt of $108,700. In fact, MarketWatch reports that, "Seniors have more household debt now than they did during the financial crisis."
The good news is that we are living longer than ever before, but the bad news is that many seniors are economically insecure — living at or below 250% of the federal poverty level ($29,425 per year for a single person). "These older adults struggle with rising housing and health care bills, adequate nutrition, lack of access to transportation, diminished savings and job loss," according to the National Council on Aging (NCOA).
Are we prepared to address these challenges faced by an aging population? My answer: NO. But the situation isn't hopeless. There are many resources and strategies that people at risk can use to help themselves out.
Subscribe to Kiplinger's Personal Finance
Be a smarter, better informed investor.
Save up to 74%
Sign up for Kiplinger's Free E-Newsletters
Profit and prosper with the best of expert advice on investing, taxes, retirement, personal finance and more - straight to your e-mail.
Profit and prosper with the best of expert advice - straight to your e-mail.
What can be done? Help for those who need it.
The National Council on Aging and others direct seniors to programs that will help them economically. Some of these include:
Medical costs: NCOA can help individuals learn how to navigate the Medicare system and understand various options available under different plans. Plus, it will help them find discounts on prescription drugs and costs relating to dental and hearing programs. These discount cards are available to everyone. I actually work with Benefits911, a company that offers a discount prescription card. What distinguishes them, and impresses me, is that not only can cardholders get discounts on their own prescriptions, but some of the benefits are passed on to not-for-profits in the form of donations.
Medicare savings programs: Programs that can help qualifying low-income and disabled individuals pay their Medicare premiums and associated costs include Qualified Medicare Beneficiary Program, Specified Low-Income Medicare Beneficiary Program, Qualifying Individual Program and Qualified Disabled and Working Individuals Program. In order to qualify for any of these, you have to basically have an individual income of just over $1,000 per month, among other qualifications.
Food: NCOA can connect qualifying seniors with the Supplemental Nutrition Assistance Program (SNAP), where they can find food and nutritional advice available in their specific location.
Prescription assistance programs (PAPs): Most pharmaceutical companies offer patient assistance programs for low-income folks.
IRS help: Higher deductions and tax credits are offered for this lower-earning population by the IRS. You can refer to IRS Publications 524 and 502 for more details.
Rental relief: There is rental assistance for low-income families from several U.S. Department of Housing and Urban Development programs.
Practical tips can help, too.
Shop once a week: Make a detailed list and stick to it. This will help limit impulse buying. You can get your friends to split some of the big-box purchases, like paper products, as well, and this will save money on the goods and on transportation.
Everything is negotiable: If you have any debt outstanding, which could include credit card, student loan or mortgage debt, you can call the bank and try to negotiate lower rates.
Hit the library: You don't have to buy books or pay to load up your readable device. These costs add up; your library will offer them for free.
Turn down the heat: You can turn off the heat in unused rooms and also get a programmable thermostat to make sure the heat is turned down while you are sleeping.
Dump your house phone: There is no need to have a house phone if you have a cellphone.
Whip out your discount card: Many places offer a senior discount; ask wherever you are.
What you should NOT do.
Of course, your goal is to retire with as little debt as possible, but if you find yourself in debt, don't panic, because panic may cause you to do imprudent things. For instance, stay away from payday lenders who may offer you a quick fix. Payday loans are short-term cash loans that are based upon your personal check that the lenders hold for future deposit. They initially look like a way to get over a cash shortage, but you will have to pay finance charges, and interest rates approaching 400% aren't uncommon.
Don't take on more debt. I know you want to help your grandchildren with their college expenses, but taking on their debt can really add to your financial problems. Remember, your grandchildren can borrow on their own for college, you can't borrow for retirement.
Just remember the words of Ogden Nash, "Some debts are fun when you are acquiring them, but none are fun when you set about retiring them."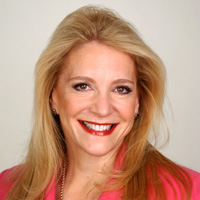 President & CEO, Children's Financial Network Inc.
Neale Godfrey is a New York Times #1 best-selling author of 27 books, which empower families (and their kids and grandkids) to take charge of their financial lives. Godfrey started her journey with The Chase Manhattan Bank, joining as one of the first female executives, and later became president of The First Women's Bank and founder of The First Children's Bank. Neale pioneered the topic of "kids and money," which took off after her 13 appearances on "The Oprah Winfrey Show." www.nealegodfrey.com