Build a Retirement Plan That Provides Paychecks AND Playchecks
If you don't have an income plan in place, how can you feel free to have a little fun in retirement? Here's a creative concept from Tom Hegna that creates paychecks to cover your expenses and "playchecks" to cover the rest.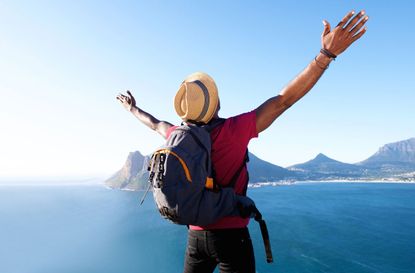 (Image credit: Getty Images)
If you're worried about not having enough money saved to retire, you certainly aren't alone. Industry expert Tom Hegna has written extensively about a concept, Paychecks and Playchecks, which I'd like to explain.
Time and again, polls find it's a top concern for pre-retirees. In one telling study conducted for Allianz Life in 2022, 63% of respondents said they feared running out of money in retirement more than they feared death.
Interestingly, in the same study, 89% of retired respondents actually said they felt financially prepared for retirement.
Subscribe to Kiplinger's Personal Finance
Be a smarter, better informed investor.
Save up to 74%
Sign up for Kiplinger's Free E-Newsletters
Profit and prosper with the best of expert advice on investing, taxes, retirement, personal finance and more - straight to your e-mail.
Profit and prosper with the best of expert advice - straight to your e-mail.
That might seem contradictory, but my guess is neither of those numbers would surprise financial advisers who work with those in their 50s and 60s. Despite the dire warnings about boomers' bad habits when it comes to saving and spending, I've found that most of the people I work with have plenty of money. What they don't have is a plan, and that's what is making them nervous.
People get used to having a regular paycheck, and they know when that paycheck stops, they'll need to replace it. And yet, I find when I speak to groups of pre-retirees, or meet with them one-on-one, fewer than half have a cohesive income plan.
Sometimes that results in their spending too much in retirement. But often it means they'll underspend. They don't do the things they want to do — travel, play golf, buy a new car or home — even though they easily could. (Then they die and leave their money to their children — and the kids take the trips and buy the houses.)
With a solid income plan, retirees can create paychecks — reliable income that will cover the bills and other daily expenses — and potentially still have money left over for the "playchecks" that make retirement fulfilling.
How do you get that retirement paycheck?
Start by changing your mindset from asset accumulation to protection and distribution.
For most of your adult life, your focus probably has been on growing your money for retirement — and if you're working with a financial professional, that's what you wanted him or her to do for you. But when you're in or near retirement, one of your top goals would be to keep your money safe. If there's a market correction and you have 60% of your investment savings in mutual funds, you're going to lose money — maybe a lot of money. That's fine when you're working and not having to pull money out. It's another thing when you're retired and withdrawing money, and you aren't contributing to those accounts anymore.
If you aren't sure about what market volatility could do to your portfolio, get a risk analysis — not just a bunch of graphs and pages, but something you can understand. Look at how you did or would have done in 2008: If you had a 10% loss, your custodian did a heck of a job. If you lost 40% or more, not so much. Remember, it could take years just to get back to where you were — so asset management is key. If your adviser is only interested in growth, it might be time to find someone new to help you through this next phase of your life.
Evaluate your guaranteed income streams — and if there's a shortfall, create more.
Look at how you can maximize your Social Security and pension payments, but don't stop there. Certificates of deposit and insurance products can help you fill the void.
One strategy is to stagger annuity purchases. Instead of investing in a single annuity that locks you into one rate for the rest of your life, you can divide your money among several annuities purchased over a period of years and have a larger guaranteed income stream when you get older. You may wish to stay away from variable annuities; the fees can eat up your nest egg and your money is still at risk.
How do you create a playcheck?
Keep your money growing, but with a less-aggressive portfolio and tactical management.
This might mean moving to a short-term bond strategy — buying bonds that mature in one to three years to limit the risk that rising interest rates will cause the bonds' value to decline. Money market funds — fixed-income mutual funds that invest in short-term debt securities with low credit risk — are another option.
You also might want to consider going with a tactical management investment strategy, which uses a more active approach to asset allocation than the old "buy-and-hold" method. And look at using ETFs, which are tied to the markets but offer broad diversification. They generally cost less than mutual funds and can be liquidated quickly.
The use of a tactically managed approach, instead of the old-fashioned buy-and-hold strategy, could make a significant difference in your retirement income. And, because your retirement income provides your current paycheck, you'll have a plan to still have money to pay the bills when the trip is over.
If you're a baby boomer, you've likely already given your kids car insurance coverage, a college education, a big wedding and maybe even a down payment on a house. If you can also leave a legacy behind for them after living a full and happy retirement, that's great.
But my guess is your family would be just as happy to have time with you now. That's a goal I can get into.
Kim Franke-Folstad contributed to this article.
Disclaimer
The appearances in Kiplinger were obtained through a PR program. The columnist received assistance from a public relations firm in preparing this piece for submission to Kiplinger.com. Kiplinger was not compensated in any way.
Disclaimer
Retire Once Financial Management is an independent financial services firm that utilizes a variety of investment and insurance products. Investment advisory services offered only by duly registered individuals through AE Wealth Management, LLC (AEWM). AEWM and Retire Once Financial Management are not affiliated companies.
Disclaimer
Investing involves risk, including the potential loss of principal. Any references to [protection benefits, safety, security, lifetime income, etc] generally refer to fixed insurance products, never securities or investment products. Insurance and annuity product guarantees are backed by the financial strength and claims-paying ability of the issuing insurance company.
Disclaimer
Neither the firm nor its agents or representatives may give tax or legal advice. Individuals should consult with a qualified tax professional for guidance before making any purchasing decisions. Our firm is not affiliated with the U.S. government or any governmental agency. 4/22-1276022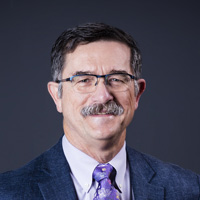 Founder, LaMarche and Associates Financial Planning
Michael LaMarche is the owner of LaMarche & Associates Financial Planning & Insurance (www.focusedfutures.com), based in O'Fallon, Missouri. He specializes in providing retirement income planning solutions and strategies for individuals and businesses.