The Price of Good Advice: 3 Ways a Financial Adviser Can Save You Money
It's always a good idea to know how much you're paying for financial help, but what might be just important (or more so) is how much you could be saving by getting good advice.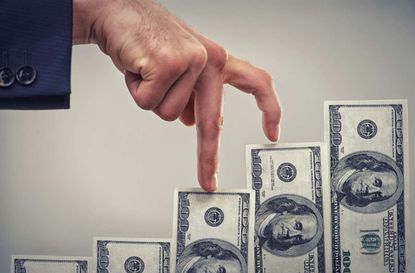 (Image credit: www.PeopleImages.com Licence restrictions apply)
When someone asks me how much I charge for the work I do, I'm never quite sure how to respond.
I can explain that it depends on the investment and insurance products I offer, or the advisory services I'm providing, and we can discuss how it all breaks down in dollars or percentages.
But I've found that what most people really want to know is if I'm less expensive than their guy — and that's a more complicated answer. Sometimes their guy is with a firm that's strictly doing investment management. Or it's a robot — what some call a robo-allocator — again, doing investment planning only.
Subscribe to Kiplinger's Personal Finance
Be a smarter, better informed investor.
Save up to 74%
Sign up for Kiplinger's Free E-Newsletters
Profit and prosper with the best of expert advice on investing, taxes, retirement, personal finance and more - straight to your e-mail.
Profit and prosper with the best of expert advice - straight to your e-mail.
The person who's asking — maybe it's a friend or perhaps just an acquaintance — might even be managing his portfolio by himself. You can't get much less expensive than that.
But it's apples to oranges.
So we end up in a conversation about fee comparison and online trading and intense pricing competition, when what we should be talking about is what it's going to cost him, and his family, if he doesn't have the guidance of an adviser who strictly focuses on retirement and financial planning.
In the same amount of time it takes to explain how fees work, I could share three ways an experienced, knowledgeable adviser earns his money — especially when a client is closing in on retirement.
1. Tax planning.
Unless you're working with a financial professional who offers comprehensive planning, you aren't going to get a forward-looking tax strategy that deals with the money within or outside of your retirement accounts. Both have their consequences. The money in your IRAs will be a factor when you retire, because it can affect your tax bracket in a way you don't expect. Your taxable accounts already may be causing problems you don't even know about, if they're actively traded. Either way, an adviser can help keep taxes down on money you aren't using as income.
2. Health care, long-term care and estate planning.
Maybe you're doing your own planning, or using a very low-cost mutual fund company. If so, you likely aren't going to get any advice regarding the future costs of health care or long-term care, or help with providing a legacy for your family when you pass away. Many people overlook these issues until it's too late — and these "unexpected" costs can devastate a family.
3. Income planning.
You may be working with a financial professional who's doing a good job accumulating money for your retirement — but if you don't have a solid distribution plan in place, you still could come up short or lose a large chunk of your money to inflation, taxes or too much risk. I often meet people who have no systematic strategy for withdrawing money based on their assets. They have no idea when to file for Social Security. And they're stressed out because they don't have any other cash flow coming in.
There's no question that in this business, or any business, you must be competitive. But consumers should be aware that, particularly going into retirement, they benefit from a higher level of help.
A retirement plan is a complex puzzle that needs to be put together properly. Just like any puzzle, if you're missing even one piece, it's not complete. And that gap could cause the whole thing to fall apart.
Investment advisory services offered through Global Financial Private Capital, LLC. Bryan Slovon does not provide specific legal or tax advice. Please consult with your tax advisor or legal professional for guidance with your individual situation.>/i>
Kim Franke-Folstad contributed to this article.
Founder and CEO, Stuart Financial Group
Bryan S. Slovon is founder and CEO of Stuart Financial Group, a boutique financial services firm exclusively serving retirees and soon-to-be retirees in the Washington, D.C., metro area. He is an Investment Adviser Representative and insurance professional.