Estate Planning: 3 Tips to Get Your Family Talking More Effectively
Communication is the key, but you have to be careful how you go about it. You need to prepare your family first, and it helps to set some ground rules.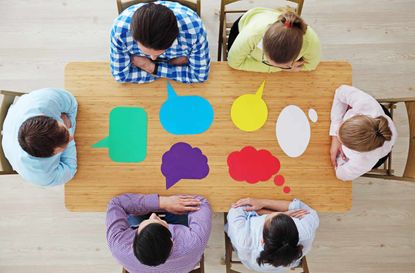 (Image credit: This content is subject to copyright.)
Picture this. You've decided to tell your kids about your estate plan. This is a big step for you and your family. You want to be more transparent, you want to share more information, and you want the kids to be thrilled that they are being brought into the "inner circle."
You have excellent intent! But then, BOOM! Instead of Kumbaya, it's like an explosion goes off. Things don't end up going quite as you planned. Feelings are hurt, arguments ensue and you completely miss the end goal. Was this just mission impossible? What should you have done differently?
Make sure to signal before switching lanes
I have seen this example play out all too often. The reason is typically because some felt they had no voice in advance of the meeting. Maybe the parents hadn't prepared their children to receive such information. They did not provide context on the meeting's goals. The children may have seen this as "Mom and Dad's agenda."
Subscribe to Kiplinger's Personal Finance
Be a smarter, better informed investor.
Save up to 74%
Sign up for Kiplinger's Free E-Newsletters
Profit and prosper with the best of expert advice on investing, taxes, retirement, personal finance and more - straight to your e-mail.
Profit and prosper with the best of expert advice - straight to your e-mail.
In our families, there are certain ways we operate and interact. There also are certain "roles" we play. None of these things are intentionally stated, but merely implied, having been ingrained in us from a very young age.
When someone in the family suddenly "shifts lanes" by intentionally choosing to act or interact differently with others, it can feel foreign because it is not "normal" to those affected. When this happens, it can cause people to question the intent.
If no one signals a shift in lanes, even goals surrounded with good intent can go awry. Looping back to the family I mentioned above, opening up a conversation about your estate plan when wealth discussions have not been the norm, can feel like a significant shift in lanes. There is a need to be intentional in changing behavior. It is important to point out to those affected that communications are changing and why. Signaling a change in behavior can be a huge part of changing communication patterns as a family.
Creating a safe space
When you start to shift lanes, you are working together differently. Remember, that can feel foreign. In order to make that shift more comfortable, you need to collaborate as a family to define how you will act, communicate and work together in this new mode. This step can be especially important for younger generations who may feel it is not their place to share opinions or ask questions.
One way to start to co-create your own safe space is to design your family's ground rules. Ground rules are a list of things you all agree to do when you are meeting. Examples might include:
Only one person speaks at a time.
Agree to listen respectfully at all times, trying to put yourself in the shoes of the other.
What is discussed stays in the room and is not shared with friends or work colleagues.
Honor where each person is today.
Everyone owns a piece of the truth.
Everyone owns the outcome.
All perspectives matter.
Questions are welcome.
If a family institutes a set of protocols or ground rules like those above, with practice, they can establish a positive environment, where all members should gain comfort in sharing opinions, questions and needs without fear of ramification.
Tools that can help
Communication assessments can be a valuable partner in helping individual family members and the broader collective family understand similarities and differences in how people both like to receive and give information. My team uses an assessment tool called DISC®, but there are many others out there as well. Most communication assessments are best delivered by a trained facilitator who can help the person taking the assessment best interpret the results.
From an individual perspective, understanding your personal communication style can be invaluable. This understanding increases self-awareness and your ability to see how others may perceive you. With practice, you can also learn to shift your style to better accommodate the needs of someone with a different style, enabling you to become more influential in your communications.
For example, in the DISC® assessment I mentioned above, there are four unique styles: Dominance, Influence, Steadiness and Compliance. Everyone has all four styles in their make-up, but it is common to have a high level of one to two of the four styles and a low level of the other two styles. Someone with a very high "D" might be viewed as an extrovert who is driven, results-oriented, fast-paced and perhaps even controlling. Someone with a high "S," on the other hand, might be viewed as an introvert with a slow pace who is not receptive to change. You can see how these two styles might be polar opposites, and without common language and understanding around why they show up differently, these individuals may have a difficult time being together.
From a family perspective, imagine if you understood the communication styles of everyone and could see where you overlap and where you don't. Eye opening, right? It often leads to a-ha moments, like, "Oh, that's why you always drive me crazy! You are just wired that way!"
Moments like these help families see their differences as a positive, not a negative. They position families to capitalize on those differences by turning them into strengths and leveraging family members in the spots where their talents can really shine.
Great communication takes intentionality
Consider using the three ideas shared in this article to develop more effective communication within your own family:
Signal a shift in lanes so that family members understand why things may feel different going forward.
Create a safe space, where all voices in the family can be respected and heard, including those of younger generations.
Use a communication assessment to take a strengths-based approach to better understanding the different communication styles in your family.
One of the primary reasons that wealth fails to transfer successfully across generations is because of a lack of communication. Poor communication can lead to a breakdown in trust. Think about changing the outlook for your own family.
Wells Fargo & Company and its affiliates do not provide legal or tax advice. Please consult your tax and legal advisors to determine how this general information may apply to your own specific situation.
© 2018 Wells Fargo Bank, N.A. All rights reserved. Member FDIC. NMSLR ID 399801.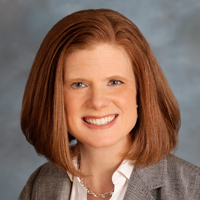 Head of Family Dynamics, Wells Fargo Private Bank
Katherine Dean is the Head of Family Dynamics for Wells Fargo Private Bank. Dean leads the ongoing evolution of the Family Dynamics program curriculum as well as the management of the Family Dynamics team that is distributed across the country. The Family Dynamics team helps families sustain their wealth across generations, by facilitating decision-making about the complex issues that arise as a result of substantial wealth.