Battle Isolation by Staying Engaged
Why it's important to offset a condition increasingly recognized as a health threat on par with smoking.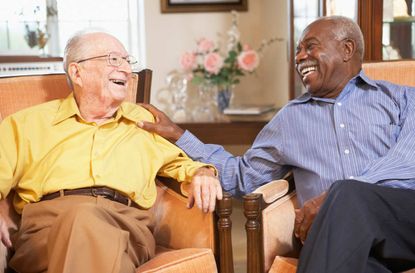 (Image credit: monkeybusinessimages)
No matter how busy she is, and even when she's on vacation, Erin McLeod stops every night at 10 p.m. to make a phone call. On the other end is her 104-year-old friend, Henrietta Daytz, in her assisted-living facility in Sarasota, Fla. McLeod asks about Henrietta's day and wishes her a good night. "She's like family now," says McLeod, president of the Senior Friendship Centers in Florida, which serve older adults. "It's something we both look forward to."
McLeod started calling when Daytz turned 99 and was still living independently. She says she figured that Daytz, a longtime volunteer at the senior center, could use someone checking in on her. McLeod's family and friends sometimes join in on speakerphone.
A simple phone call is one strategy to help counter social isolation among the elderly, a condition increasingly recognized as a health threat on par with smoking, and even more harmful than obesity. About 17% of adults age 65 and older are identified as isolated, says AARP Foundation President Lisa Marsh Ryerson. Studies show that isolated older adults die at higher rates from high blood pressure, heart disease and other chronic diseases than more engaged seniors. British researchers found that social isolation may increase an older person's risk of early death.
Subscribe to Kiplinger's Personal Finance
Be a smarter, better informed investor.
Save up to 74%
Sign up for Kiplinger's Free E-Newsletters
Profit and prosper with the best of expert advice on investing, taxes, retirement, personal finance and more - straight to your e-mail.
Profit and prosper with the best of expert advice - straight to your e-mail.
Older adults can become socially isolated when they live alone, have little contact with friends and family, and don't get involved with community or civic groups. The death of a spouse, physical difficulties, caregiving and giving up driving contribute to it. Feeling lonely as you age isn't a new affliction, but the link between isolation and poor health is becoming better understood. As more Americans age, researchers expect the problem to worsen.
"Social isolation kills," says James Lubben, director of Boston College's Institute on Aging. "We need to address it with all the seriousness we put into other health problems, like smoking. The message is finally getting out to pay more attention to this."
McLeod calls it "death by sitting." For example, consider a long-retired senior in his or her eighties who has lost a spouse or outlived friends and stays in a chair all day, watching TV news and getting agitated. Circulation suffers, brain function slows, and a lack of movement triggers or worsens a health condition, such as diabetes. Isolation affects people of all income levels; someone can be as alone in a lush gated community as in a modest income neighborhood.
Friends and family members sometimes feel powerless. But there are ways you can engage elderly relatives and neighbors, and connect them with opportunities to socialize or take care of their health. Reach out with a simple offer, such as taking out their trash. "Check in on people in your neighborhood, and in your family," Ryerson says. "Begin conversations. If you're headed out to run errands, offer to do their shopping. Or more important, make room in your car for them."
You can avoid becoming isolated as you age by rethinking your retirement now, Lubben says. Include your social network in your retirement planning, so you'll be near friends or family, or in a walkable community. Lubben, 72, and his wife loved living in Los Angeles years ago, but the couple plans to retire to New York, near their children. "Building the social capital you'll need in retirement is just as important as saving for your nest egg," he says. "One of the silliest mistakes older people make is to retire to a warmer climate where they don't know anyone. They realize as they get older, they need some help, and no one's around."
Search for Social Outlets
To engage an older parent or neighbor, start by encouraging a second look at their local senior center. Some are remaking their outdated images, with gourmet cooking classes, wine tastings and meditation.
A friend took Elizabeth Kraft, 91, to the Senior Friendship Center in Venice, Fla., after her husband died in 2013. She expected old people playing bingo. She discovered greeters at the door, a bustling café and a live band playing music that she loves. "It felt very welcoming," she says. "If you just sit on your porch all day and don't do anything, you'll lose your strength."
There are more than 11,000 senior centers in the U.S., with varying services and fees (find one at NCOA.org). It might be difficult to persuade a parent to go. Suggest they use their skills to volunteer, McLeod says. "We'll often see an adult kid dragging their mom or dad down here, and they're complaining about being treated like a teenager," she says. "Before you know it, they're jumping right in."
Seek out other socializing alternatives. In Chicago, three Mather's More Than a Café locations cater to adults over 50 with coffee, lectures, writers' groups and karaoke. Mather LifeWays, a nonprofit, launched the first café in 2000, aiming to keep older adults active in their communities.
Chuck Bermingham, 67, a retired computer specialist, was grieving and exhausted after his wife of 42 years died in 2015. A friend invited him to lunch at a Mather's Café. Now he's the chorus director and a regular at Saturday ukulele. "It's been a great way for me to keep my mind off things," he says. "I have a lot of new friends now." More than 40 organizations in the U.S. have cafés or programs based on the Mather's model. Those who are homebound can listen in by phone to live discussions on topics such as saving money and current events (search "Telephone Topics" at MathersLifeways.com).
If your parent needs to stop driving, be sure to plan ahead. In rural and suburban areas, older adults often end up stuck for rides, adding to isolation. Organize an informal volunteer network of friends and family members to provide transportation. Check with the local senior agency to see if there are any special services available, or go to Eldercare.gov.
Doctors and social workers are starting to screen patients for problems caused by isolation. Accompany a parent or relative to an appointment, and be sure to bring it up, if the doctor doesn't ask, Lubben says.
If you're older and alone, make an effort to build an old-fashioned social network in your neighborhood, advises AARP. Ask your neighbors about their grandchildren. Invite someone to go walking. Volunteer to read to a neighbor's kids. (AARP offers more tips at Connect2Affect.org.)
"You have to be proactive," says Jim Firman, president of the National Council on Aging. "Get into the mindset of, 'If I don't make new friends, especially with younger people, I'm just not going to have any.' " You might feel shy. But remember: Your health and happiness could hinge on that bold step.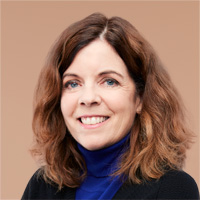 Associate Editor, Kiplinger's Retirement Report
Mary Kane is a financial writer and editor who has specialized in covering fringe financial services, such as payday loans and prepaid debit cards. She has written or edited for Reuters, the Washington Post, BillMoyers.com, MSNBC, Scripps Media Center, and more. She also was an Alicia Patterson Fellow, focusing on consumer finance and financial literacy, and a national correspondent for Newhouse Newspapers in Washington, DC. She covered the subprime mortgage crisis for the pathbreaking online site The Washington Independent, and later served as its editor. She is a two-time winner of the Excellence in Financial Journalism Awards sponsored by the New York State Society of Certified Public Accountants. She also is an adjunct professor at Johns Hopkins University, where she teaches a course on journalism and publishing in the digital age. She came to Kiplinger in March 2017.