Balancing Work as a Caregiver With Your Job
Turn to your employer to see if caregiving benefits are available.
For the past three years, Paula Gomes says that she has sometimes felt she is working two full-time jobs—her human resources position at Emory University in Atlanta, and her role as a caregiver to her mother and mother-in-law.
"There's just a lot to learn" when you become a caregiver, says Gomes, 60, executive director of Emory's Faculty Staff Assistance Program. "You're stepping in all of the sudden to do so much. My husband and I feel overwhelmed sometimes."
So Gomes turned to her employer for help. Emory offers a caregiver support program through its Work-Life Resource Center, which includes an on-site consultant to help employees find elder-care resources and support, even from a distance. Mary Ellen Eady, Emory's work-life specialist, referred Gomes to a resource for rehabilitation options in Virginia for her mother-in-law and offered advice on creating an informal care support network in her mother-in-law's community.
Subscribe to Kiplinger's Personal Finance
Be a smarter, better informed investor.
Save up to 74%
Sign up for Kiplinger's Free E-Newsletters
Profit and prosper with the best of expert advice on investing, taxes, retirement, personal finance and more - straight to your e-mail.
Profit and prosper with the best of expert advice - straight to your e-mail.
Gomes' mother-in-law died last year, but Gomes and her husband also care for Gomes' mother, 85, who lives in North Carolina and is in the early stages of dementia. Gomes again used Emory's services for some of the legal and financial issues related to her mother's condition. The services provided by the university "made an incredible difference to me," Gomes says.
Balancing caregiving responsibilities with working is challenging. One in three U.S. workers voluntarily left a job because of caregiving responsibilities, a recent Harvard Business School study found. And one-third of them were caring for a sick elderly relative. Yet fewer than 10% of employers surveyed offered subsidized elder-care services, according to the study.
Reaching Out
While juggling work with caregiving is only beginning to be addressed in the workplace, you may have options for help. If you need to step back from work, you may be able to take up to 12 weeks of unpaid leave per year under the federal Family and Medical Leave Act, while keeping your job and health insurance.
Four states—California, New Jersey, New York and Rhode Island—offer paid family leave. Other states have expanded benefits or eligibility for family leave. The National Conference of State Legislatures keeps track of state policies at ncsl.org.
While elder-care assistance is not yet a common company benefit, some employers are stepping up to the plate. At audit and consulting firm Deloitte, about 5,000 employees have taken advantage of up to 16 weeks of paid family leave under a program established by the firm in 2016, a Deloitte spokesperson says.
Mortgage giant Fannie Mae was an early adopter of caregiving benefits, becoming one of the first companies to offer an onsite elder-care consultant in 1999. The consultant has a typical caseload of about 50 clients per month with about 200 contacts, such as emails and calls, to help employees with elder-care needs, says Michelle Stone, Fannie's work-life benefits manager. Fannie also reimburses employees up to $65 per day for a maximum 30 times per year for emergency adult care when a home health aide isn't available.
Check with your employer to see what benefits may be available to you, says Drew Holzapfel, chair of ReACT, or Respect a Caregiver's Time, a corporate coalition aimed at improving workplace caregiving benefits. A company's employee assistance program might include some elder-care support services.
Also, reach out to your supervisor as early as possible to explain your caregiving situation. "This is a tough conversation to have," Holzapfel says. But that conversation can help an employer and employee be prepared to handle an absence if an employee needs to deal with an elder-care emergency.
And if it looks like you might have to leave the workforce for caregiving, propose a part-time or consultancy position to continue earning money and to create an on-ramp for your return.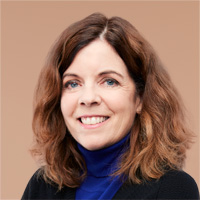 Associate Editor, Kiplinger's Retirement Report
Mary Kane is a financial writer and editor who has specialized in covering fringe financial services, such as payday loans and prepaid debit cards. She has written or edited for Reuters, the Washington Post, BillMoyers.com, MSNBC, Scripps Media Center, and more. She also was an Alicia Patterson Fellow, focusing on consumer finance and financial literacy, and a national correspondent for Newhouse Newspapers in Washington, DC. She covered the subprime mortgage crisis for the pathbreaking online site The Washington Independent, and later served as its editor. She is a two-time winner of the Excellence in Financial Journalism Awards sponsored by the New York State Society of Certified Public Accountants. She also is an adjunct professor at Johns Hopkins University, where she teaches a course on journalism and publishing in the digital age. She came to Kiplinger in March 2017.