Educate Yourself on Being a Caregiver
The road is rough, but these caregiving resources can help smooth your journey.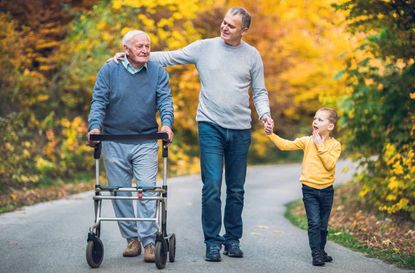 (Image credit: MandicJovan (MandicJovan (Photographer) - [None])
The role of being a caregiver often happens by default: A parent or older loved one falls and cannot live alone anymore. Or during a visit, you notice an empty refrigerator or unopened mail piling up at a senior's house.
For caregivers of someone with cognitive issues, there are additional challenges. You'll encounter problems for which you probably have no training or experience, such as understanding how to talk in a manner that won't upset or confuse someone in the later stages of dementia.
"Caregiving happens to people in different ways," says Laura Gitlin, dean of the College of Nursing and Health Professions at Drexel University, in Philadelphia. "But the one thing in common is that you're often not prepared for it at all."
Subscribe to Kiplinger's Personal Finance
Be a smarter, better informed investor.
Save up to 74%
Sign up for Kiplinger's Free E-Newsletters
Profit and prosper with the best of expert advice on investing, taxes, retirement, personal finance and more - straight to your e-mail.
Profit and prosper with the best of expert advice - straight to your e-mail.
Caregivers often try getting up to speed quickly, sometimes taking virtual reality tours to feel what it's like to tackle simple tasks while experiencing dementia symptoms, for instance. While that may help you empathize with a loved one, it won't provide educational basics you need to care for someone day to day. Often a loved one gets a diagnosis, with little followup information on a caregiver's next steps. You can't find a single online resource, book or class that can tell you everything you need to know.
You realize you'll have to cobble together learning on your own, by locating and pulling together the most up-to-date caregiving techniques, guides, websites, products, courses and workshops available. "There's really no handbook out there that just says, 'Hey, you're a caregiver. Here's step one,'" says Mark Gibbons, senior director of external programs at the Caregiver Action Network, an advocacy organization. "I really wish there were."
To start learning how to be a caregiver for an aging loved one, particularly when cognitive issues are involved, don't skip an on-the-ground step you'll need to support your journey, he advises. Create your own care team, with family members or a circle of friends. If your mom wants to age in place, include the neighbor who chats with her regularly to look in on her when you can't. You'll need the help of everyone around you to allow time in your day to educate yourself. "It's easy to get burned out," he says. "You need to realize what your limits are."
And don't forget about yourself. Lorraine D'Sylva-Lee, 54, of Changewater, N.J., was feeling stressed by caring for an adult disabled daughter and an elderly aunt. She enrolled in a Rutgers University Caregiver Wellness program, a series of free classes through which she learned about self-care, including yoga, mindfulness, and tips on nutrition and sleep. "Self-care was not on my radar at all," she says. "I was surviving and doing the best I can. Now, I have all these tools I can use. It's made all the difference in the world."
Start Your Search
With your support network in place, seek out organizations and nonprofits connected with a loved one's specific diagnosis. These groups often offer a wealth of resources, with much information available online. If a parent has a cancer diagnosis, for example, your first stop is the American Cancer Society's website. There are also groups dedicated to general caregiving concerns, including the Caregiver Action Network, the Family Caregiver Alliance and the National Alliance for Caregiving, which focuses on policy and research. But some groups' websites offer so much information that you can get overwhelmed, and you will need to understand how to navigate the sites successfully.
At the Alzheimer's Association website, begin with the basics, says Ruth Drew, the association's director of family and information services. The "Understanding Alzheimer's Disease" section is an overview of the disease, including warning signs. The website's recently updated Brain Tour details how Alzheimer's affects the brain and how the disease progresses from early to later stages. The information can help you understand what to expect and how to plan.
The website's caregiving section offers strategies for caregivers, with such information as stage-specific guidance and how to handle challenging behaviors as the disease progresses, including a common one—communication. Loved ones may begin acting in ways that they never have before, and it is often hard for family members to understand what's going on and how to react. "Unfortunately, as the disease progresses, verbal communication becomes more difficult," Drew says.
Use the community resource finder tool at communityresourcefinder.org and plug in your zip code to find local education programs, workshops and support groups that can help you learn caregiving techniques. Programs are free and usually held at chapter offices, libraries and senior centers.
You'll learn practical tips that you can put to use immediately. "It can be as easy as bending down to establish eye contact or simply offering your hand," Drew says. Perhaps you can speak slowly to avoid confusing or agitating someone, and use succinct sentences with limited word choices. Instead of a lengthy explanation of the day of the week, the time of day, the need for bathtime and other details, you simply say, "Good morning. It's bath time."
If you can't leave your house because of your caregiving responsibilities, find free online training courses at training.alz.org. The association's main site also regularly posts tips for seasonal events such as Thanksgiving, with advice such as assigning a relative to mind a parent who might find the noise and bustle of a family Thanksgiving unnerving.
When it comes to books that can help you navigate caregiving, it's important to find the right one, says Katherine Marx, research associate at Johns Hopkins University Center for Innovative Care in Aging. "Not every book speaks to everyone," she says. Some caregivers want to learn about the latest research, while others prefer hands-on guides.
For Alzheimer's and dementia, experts often recommend The 36 Hour Day: A Family Guide to Caring for People Who Have Alzheimer's Disease, Other Dementias, and Memory Loss (Johns Hopkins University Press, $20) and A Caregiver's Guide to Dementia: Using Activities and Other Strategies to Prevent, Reduce and Manage Behavioral Symptoms (Camino Books, $22), which is co-authored by Gitlin. Her latest book, Better Living with Dementia (Elsevier, $85), deals with understanding dementia, the stigma facing those living with it and ways to support them.
If you prefer classroom-style learning to educate yourself on caregiving, Gitlin co-teaches a free online course through Coursera at coursera.org/learn/dementia-care. Major medical research centers may offer caregiving courses if your loved one is enrolled at one for treatment. But some courses are also open to the public. Just check for any restrictions when signing up.
Help for Caregivers
These organizations are dedicated to caregivers, and they offer online support groups, helplines, training and other resources. You can explore each group's website to find the help you need.
Caregiveraction.org. Serves a wide spectrum of family caregivers from parents of children with special needs to adult children caring for parents with Alzheimer's disease. Website includes a Family Caregiver Toolbox with instructional videos and educational resources. Offers a new program to provide family caregivers in underserved areas with online training and support in a virtual classroom.
Family Caregiver Network. Provides services, education programs and resources for caregivers. Oversees the National Center on Caregiving, which advances research and best practices. Offer the Family Care Navigator, which helps caregivers locate support services by state.
National Alliance for Caregiving. A nonprofit of national organizations that conducts research and works to increase public awareness of family caregiving issues. Publishes a benchmark study every five years on family caregiving in the U.S. Compiles a caregiver resource list on its website.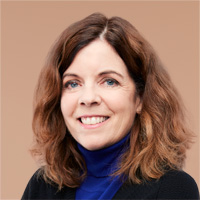 Associate Editor, Kiplinger's Retirement Report
Mary Kane is a financial writer and editor who has specialized in covering fringe financial services, such as payday loans and prepaid debit cards. She has written or edited for Reuters, the Washington Post, BillMoyers.com, MSNBC, Scripps Media Center, and more. She also was an Alicia Patterson Fellow, focusing on consumer finance and financial literacy, and a national correspondent for Newhouse Newspapers in Washington, DC. She covered the subprime mortgage crisis for the pathbreaking online site The Washington Independent, and later served as its editor. She is a two-time winner of the Excellence in Financial Journalism Awards sponsored by the New York State Society of Certified Public Accountants. She also is an adjunct professor at Johns Hopkins University, where she teaches a course on journalism and publishing in the digital age. She came to Kiplinger in March 2017.