A Move Manager Helps You Downsize in Retirement
Leave it to the pros to help guide you in deciding what's going with you and what to dispose.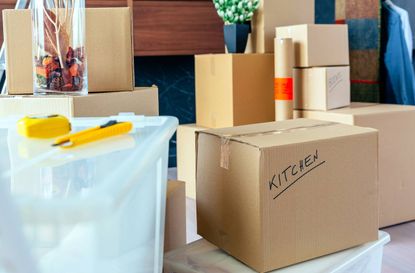 (Image credit: © 2017 David Pereiras)
When his beloved 90-year-old cousin Sidney needed to move from her New Jersey home into a nearby independent-living community last spring, Paul Mesard faced a dilemma. Mesard, 62, lives in Denver, and taking off enough time to pack up a house that Sidney had lived in for 35 years and relocate her seemed nearly impossible.
But Mesard came across a solution: Hire a senior move manager, a professional who specializes in helping older adults move from their longtime homes and resettle elsewhere. A move manager and her team guided Sidney through every room, closet and drawer, quizzing her gently on what to keep or give away. After the move, they unpacked and set up her new apartment. The entire process took just two days.
"They were really focused, so it wasn't a trip down memory lane," Mesard says. "You're paying them by the hour, so it's just about business."
Subscribe to Kiplinger's Personal Finance
Be a smarter, better informed investor.
Save up to 74%
Sign up for Kiplinger's Free E-Newsletters
Profit and prosper with the best of expert advice on investing, taxes, retirement, personal finance and more - straight to your e-mail.
Profit and prosper with the best of expert advice - straight to your e-mail.
Seniors moving for the first time in decades can be overwhelmed by the task of emptying out an attic or basement full of boxes. And even younger baby boomers may have recent knee or hip replacements that make moving difficult. Some seniors also face a major living transition, often into a smaller apartment in a care facility or to an adult child's house in another part of the U.S. "Sometimes you do have to move because it's not safe, or affordable, or feasible for you to stay where you are," says Tracy Greene Mintz, a social worker and long-term-care consultant in Redondo Beach, Calif. "But that doesn't mean it's not hard and it's not sad."
Hiring Help to Ease the Transition
Senior move managers, some of whom may have social work backgrounds or special training, address these emotional minefields. Some serve as neutral third parties divvying up family possessions. Others acknowledge the pain of saying goodbye to treasured items. Clients always have final say, but some managers find ways to help ease the transition. One manager painstakingly photographed and recreated the display of a collection of glass figure miniatures for a cabinet in a client's new apartment, says Susan Devaney, president of The Mavins Group, a move-management company in Westfield, N.J.
Move managers typically charge hourly rates between $55 and $100, depending on the type of service. Managers pack boxes or organize an entire home, tagging items for family, charity or the new residence, and keeping out-of-town adult children in the loop by video chatting as they work. A typical move, including planning and consultation, takes three to five weeks, Devaney says. Managers can work on short notice, too.
Managers review the floor plan for a new apartment and help decide where the old furniture will fit. And they can recommend vetted moving companies and firms that might buy unwanted items. The cost to hire a manager to move a senior from a house to a two-bedroom independent-living apartment may range from $2,500 to $5,000, not including moving company costs, Devaney says. Find an accredited senior move manager through the National Association of Senior Move Managers, the industry's professional association.
Vera Lasser, 79, decided to hire a senior move manager when she and her husband, Norman, 84, needed help to move from their New Jersey home of nearly 49 years to a continuing-care community in Massachusetts. "The house was an absolute mess," she says. "We had collected so many papers and so much junk over the years."
Devaney's firm encouraged them to let go of some things and to make a memory box to save meaningful items. The couple wanted to keep a large baker's rack they loved, but the move managers helped them realize that it wouldn't fit in their new, smaller space. Having help as she sorted and made decisions, Vera says, was comforting during a stressful time.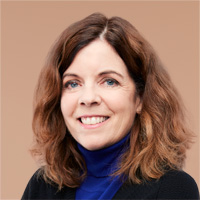 Associate Editor, Kiplinger's Retirement Report
Mary Kane is a financial writer and editor who has specialized in covering fringe financial services, such as payday loans and prepaid debit cards. She has written or edited for Reuters, the Washington Post, BillMoyers.com, MSNBC, Scripps Media Center, and more. She also was an Alicia Patterson Fellow, focusing on consumer finance and financial literacy, and a national correspondent for Newhouse Newspapers in Washington, DC. She covered the subprime mortgage crisis for the pathbreaking online site The Washington Independent, and later served as its editor. She is a two-time winner of the Excellence in Financial Journalism Awards sponsored by the New York State Society of Certified Public Accountants. She also is an adjunct professor at Johns Hopkins University, where she teaches a course on journalism and publishing in the digital age. She came to Kiplinger in March 2017.