Senior Corps Lets You Give Back as a Volunteer
Helping your community in retirement can also help you connect with others.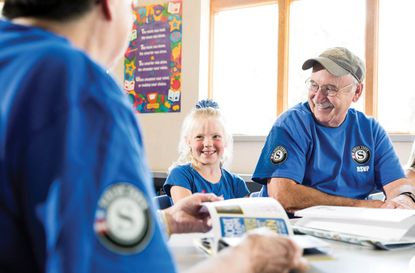 (Image credit: John Davis Photography)
For Linda Knott, age 66, of Flagstaff, Ariz., volunteering was her foot in the door to the community she now calls home. "I moved here, and I didn't know a soul," says Knott. Now, she volunteers her time with Senior Corps, a national volunteering organization for people age 55 and older. As a "senior companion," she assists elderly and homebound women with daily tasks, and she has made a tremendous difference in people's lives, says Erin Kruse, Flagstaff's Senior Corps project director. In Flagstaff, Knott is one of many volunteers who participate in the wide variety of Senior Corps programs.
Many older adults across the U.S. have sought volunteering opportunities as a way to feel healthier in retirement, according to a recent UnitedHealthcare survey. Older Americans view retirement as a new beginning with new goals, says Ben Kehl, vice president of member experience for UnitedHealthcare Medicare and Retirement. "Far from slowing down, respondents said they view retirement as a time to dive into their passions and hobbies, volunteer in their communities and perhaps even start a new type of employment," he says.
While Senior Corps is a network of national service programs, older adults serve in their local communities. Not only do Senior Corps volunteers receive training for their program, training often connects volunteers with a community of other older adults, providing a social support for many volunteers.
Subscribe to Kiplinger's Personal Finance
Be a smarter, better informed investor.
Save up to 74%
Sign up for Kiplinger's Free E-Newsletters
Profit and prosper with the best of expert advice on investing, taxes, retirement, personal finance and more - straight to your e-mail.
Profit and prosper with the best of expert advice - straight to your e-mail.
Volunteers find a sense of belonging, says Deisha Finley, Senior Corps' manager in Knoxville, Tenn. "It gives you a sense of purpose," says Linda Walker, age 63, who volunteers in the Corps' retired senior volunteer program in Knoxville. And volunteers say their experiences have been very rewarding. "I get a lot more than I give," says Bernice McLemore, age 72, a foster grandparent volunteer in Knoxville.
Many volunteers have experienced loss and are drawn to helping others as a way of coping, says Kruse. Working with children as a foster grandparent in Knoxville is particularly valuable for Haroldene Hobbs, age 66, whose son recently died by suicide. "It's been so rewarding to know that I can be of help to the children," says Hobbs.
Senior volunteers reported significant increases in their emotional wellbeing from volunteering, according to a recent survey conducted by Senior Corps. After two years of service in the program, 84% reported improved health and 78% reported feeling less depressed.
Various Ways to Volunteer in Retirement
About 200,000 volunteers participate every year in Senior Corps' range of programs, from helping with disaster relief to renovating homes. Volunteering lets you put your lifetime skills to use in a new way, says Samantha Warfield, spokesperson for Senior Corps. If you were an accountant, you could be a volunteer tax preparer in the springtime, for instance. "On the flipside, if you're eager to work in a new field, it can be a great way to try something new," she says.
The volunteers who serve as "foster grandparents" assist teachers in classrooms anywhere from 10 to 30 hours a week to help at-risk students. "The teachers are very grateful for the foster grandparents in their classroom because the volunteers can provide additional one-on-one support that many students need," says Kruse.
The Department of Veterans Affairs recently began engaging Senior Corps volunteers to support the VA's Choose Home Initiative, enabling older veterans to receive needed homemaker and daily living support so they can remain in their own homes.
Ultimately, if you have a passion, Senior Corps can find you a purpose, Warfield says. You can learn more about how to volunteer and volunteering opportunities at NationalService.Gov/SeniorCorps.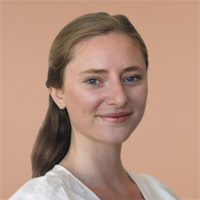 Staff Writer, Kiplinger's Personal Finance
Emma Patch joined Kiplinger in 2020. She previously interned for Kiplinger's Retirement Report and before that, for a boutique investment firm in New York City. She served as editor-at-large and features editor for Middlebury College's student newspaper, The Campus. She specializes in travel, student debt and a number of other personal finance topics. Born in London, Emma grew up in Connecticut and now lives in Washington, D.C.