Low Interest Rates Don't Make Structured Settlements a Bad Deal
Yes, you might be able to get a better rate of return elsewhere, but for personal injury settlements, the guaranteed tax-free income of a structured settlement is well worth anything you may be giving up.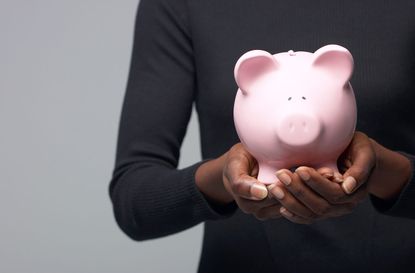 (Image credit: &#169 Getty Images)
"Three of my former employees were in a serious auto accident while on a fishing trip, which will result in large settlements for their future care and lost income.
"Physically they are no longer able to perform their jobs and will have trouble finding the same level of income going forward. They have little investing knowledge or adequate experience to manage their financial future.
"There is a family fight going on right now over what to do with their settlements, which will be several hundred thousand dollars each after legal fees. Their adult children want the proceeds put into stocks and bonds at a large brokerage firm. Others in the family are suggesting CDs and municipal bonds to ensure safety. Their lawyers are strongly suggesting structured settlement annuities.
Subscribe to Kiplinger's Personal Finance
Be a smarter, better informed investor.
Save up to 74%
Sign up for Kiplinger's Free E-Newsletters
Profit and prosper with the best of expert advice on investing, taxes, retirement, personal finance and more - straight to your e-mail.
Profit and prosper with the best of expert advice - straight to your e-mail.
"Given today's low interest rates, what is your recommendation? Thanks, Theo from Chicago."
Financial Planning after an Accident: What You Need to Know
Theo is smart to raise this question before these settlements are final as federal rules offer significant tax benefits to injury victims, but only if certain steps are taken before the final settlement.
I ran Theo's question by Peter Arnold, who has been in the structured settlement field for more than 20 years and was formerly deputy director of the National Structured Settlements Trade Association.
"The federal tax code gives two important benefits to accident survivors who agree to have some or all of their settlement placed into a structured settlement annuity," Arnold explains. "First, 100% of that income is tax free. You won't pay any federal, state or local income taxes, no interest or dividend taxes, and no alternative minimum tax."
"Second, you get guaranteed payments to match future needs — things like wheelchair replacement, therapy or future surgery. That relieves accident survivors from the stress of making appropriate investments with settlement funds."
The Mechanics of a Structured Settlement
A structured settlement lets injury victims put funds from their settlement into an insurance annuity issued by a highly rated life insurer. That annuity, which tax rules require to be funded prior to the final settlement, then pays out a secure stream for years or even a lifetime. This option is ideal for:
Persons with temporary or permanent disabilities;
Guardianships for minors or persons found to be unable to manage their money;
Workers' compensation;
Wrongful death where the surviving spouse and/or children need monthly income;
Severe injuries, especially with long-term needs for medical care, living expenses and replacement income to support the family.
Flexibility and Safety
If I woke up tomorrow morning, turned on the radio and heard that structured settlements were required in all major personal injury cases, that would make me and most other attorneys very happy campers for two reasons: flexibility and safety.
With a structured settlement, injury victims' present and future needs can be matched with settlement payments. The annuity can be set up to provide money for medical care and, with a child, funds to pay for college or help with housing expenses years down the road. Cost of living adjustments can also be factored in.
Payments can be scheduled almost any way imaginable. Depending on the settlement size, you can even set them up to guarantee payments for a spouse, similar to a "second to die" insurance policy.
But What About Today's Low Interest Rates?
"I get it," you're thinking. "My case settles and funds go into an insurance annuity, which are paid out to me over the years. But interest rates today are next to nothing, and I assume that applies to insurance contracts as well. So, when you consider inflation, in reality the funds held in that insurance contract may lose purchasing power over the long run. Am I right?"
That's correct, but, from my perspective — and that of the many lawyers I've discussed these issues with — the lowered amount of interest earned is not nearly as important as the safety and other benefits that a structured settlement offers.
Arnold observes, "As structured payments are locked in and guaranteed, the ups and downs of the stock market won't affect your payments. Those insurance checks will keep coming in, which means the beneficiary won't wind up like lottery winners who spend all their money in a couple of years."
John Darer, a respected structured settlement consultant in Connecticut who writes the industry's "Watchdog" blog, has chronicled examples of people who took large sums of money after an accident settlement only to see it all disappear because of family and friends with their hands out for loans that were never repaid.
Darer's blog is an important source of information and documents how, with a structured settlement, accident survivors may not accelerate, defer, increase or decrease the payment stream they agree to. This keeps greedy hands away from the money.
"All of this is why the main selling point of a structured settlement isn't the financial return. Rather, it's the security offered the accident victim and tax-free income," Arnold underscores.
And If the Economy – Or the Insurance Company – Goes Into a Tailspin?
"Any company can go bankrupt," you might be thinking, "so what happens if the life company that issues the annuity goes bust? What about the people who have their structured settlements with a company that fails? Would they lose everything?"
The good news is that each state has an insurance guarantee association that steps in to cover payments from an insolvent insurer, up to certain limits. But for reasons that to me make no sense at all, Arnold points out that "structured settlement brokers are generally prohibited from using this guarantee association backstop for marketing purposes. In fact, they can't even tell you that it exists. But your attorney or accountant can advise where to find more information."
Bottom line, over my many years in law practice, I've seen structured settlements bring peace of mind to our clients and loved ones needing a secure financial future for them, and, yes, sometimes it takes a bit of persuasion as money is seductive.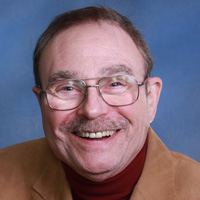 Attorney at Law, Author of "You and the Law"
After attending Loyola University School of Law, H. Dennis Beaver joined California's Kern County District Attorney's Office, where he established a Consumer Fraud section. He is in the general practice of law and writes a syndicated newspaper column, "You and the Law." Through his column he offers readers in need of down-to-earth advice his help free of charge. "I know it sounds corny, but I just love to be able to use my education and experience to help, simply to help. When a reader contacts me, it is a gift."