How to Protect Your Home From Deed Theft
You don't need to pay a company to protect you from criminals who put their names on your home title. You can protect yourself for free with these steps.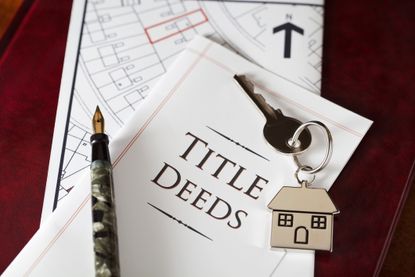 (Image credit: Getty Images)
Question: I keep seeing ads for services claiming to protect people from home title fraud or deed theft. Is this even a prevalent problem? Is there an easy way for me to confirm that my title is clean rather than paying for a service?
Answer: In 2008, the FBI identified "house stealing" as the "latest scam on the block." Since then, it has popped up periodically in cities such as Chicago, Dallas, Detroit, Los Angeles, New York City and Philadelphia. Is it a growing problem? That's hard to know because the FBI doesn't break it out separately in its crime statistics. The American Land Title Association doesn't have data on the problem, either. "I suspect that companies that offer title-monitoring service use that [the claim] as a marketing strategy," says Jeremy Yohe, vice president of communications at the association.
What is deed theft?
The scheme works like this: Fraudsters pick out a house — often a second home, rental, vacation home or vacant house — to "steal." Using personal information gleaned from the internet or elsewhere, they assume your identity or claim to represent you. Armed with forged signatures and fake IDs, they file paperwork with the county's register of deeds to transfer ownership of your property to themselves or a third party. They then sell the home or borrow against it, stealing your equity. When they fail to make payments on a loan secured by your property, you could end up in foreclosure or be unable to sell, refinance or pass the home on to heirs.
Subscribe to Kiplinger's Personal Finance
Be a smarter, better informed investor.
Save up to 74%
Sign up for Kiplinger's Free E-Newsletters
Profit and prosper with the best of expert advice on investing, taxes, retirement, personal finance and more - straight to your e-mail.
Profit and prosper with the best of expert advice - straight to your e-mail.
How to protect property from deed theft
A number of companies offer monitoring services, including Home Title Lock, which says it will monitor your home's deed 24/7 to prevent title fraud. The service costs $19.95 month ($199 annually, four years for $796). But you can protect yourself — for free — by periodically checking your property record on the website of your county's register of deeds.
Look for deeds that you or your attorney didn't prepare or sign, or loans you didn't take out, as well as liens of contractors, subcontractors, real estate brokers or attorneys whose services you didn't hire, or court filings, says the Cook County (Chicago) recorder of deeds.
You may get other clues when title fraud occurs:
You stop receiving your water bill or property tax assessment or bill
Utility bills on a vacant property rise suddenly, or you find people living there
You stop receiving your tenants' rent payments and learn that they've been making the payments to another person and location
You receive payment books or other information from a lender with whom you haven't done business
You find yourself in default on a loan or notified of foreclosure proceedings
Scam targeting homeowners in default or foreclosure
Scam artists are preying on homeowners who are struggling to make payments on their mortgages. If you are in default or foreclosure, be skeptical of telephone or in person solicitations from strangers who promise they can deliver a loan modification or stop a foreclosure.
Tips for all homeowners:
Beware of guarantees or promises from companies or individuals that "guarantee" or "promise" that you will receive a loan modification or any other outcome with your mortgage. Legitimate organizations and individuals can only promise to work hard for you. They cannot guarantee results
Avoid paying upfront fees. It's almost always illegal to ask for upfront fees for a loan modification. If you're asked to pay for services up front, be suspicious
Never transfer ownership of your property. Never turn over your deed or transfer ownership of your home to a mortgage assistance company. A trustworthy organization or individual will not ask you to transfer your property rights to them
Municipal resources
Even better, many counties now provide a consumer notification service. Register for free, and you'll quickly receive an e-mail or text any time a document is recorded on your property.
The New York City department of finance advises homeowners to make sure the appropriate authorities have the correct mailing address for you or the person who should receive notices about your property. In your absence from your home, have mail forwarded or ask someone you trust to pick up mail or visit your home. Visit a vacant house periodically to ensure that no one has taken up residence illegally.
If you experience or find something amiss, notify the register of deeds and local law enforcement. In New York City, for example, homeowners who think they are victims of deed fraud are urged to act quickly to report fraud to the city's sheriff, get a certified copy of the fraudulent document from the city register's office, report the crime to the district attorney's office in the borough where the property is located, and consult an attorney to help confirm ownership of the property. (Legal action known as "quieting the title" may be required to resolve any questions about your ownership of the property.)
Bottom line
It's advisable to monitor your property and assets proactively and pay even closer attention to the assets that may be targeted by current scams. There are companies that will help you monitor your property, but it's a good idea to never rely completely on a third party to protect your assets. You can conduct a home title search by yourself. You can do this by visiting the county clerk's office where your property is located to confirm the necessary facts about the property.
Related Content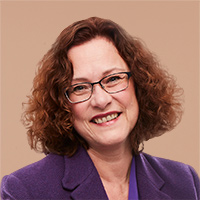 Contributing Writer, Kiplinger's Personal Finance
Esswein joined Kiplinger in May 1984 as director of special publications and managing editor of Kiplinger Books. In 2004, she began covering real estate for Kiplinger's Personal Finance, writing about the housing market, buying and selling a home, getting a mortgage, and home improvement. Prior to joining Kiplinger, Esswein wrote and edited for Empire Sports, a monthly magazine covering sports and recreation in upstate New York. She holds a BA degree from Gustavus Adolphus College, in St. Peter, Minn., and an MA in magazine journalism from the S.I. Newhouse School at Syracuse University.