Retirees, Should You Rent or Buy Your Home?
If you decide you hate your new digs, you can move again without a hassle.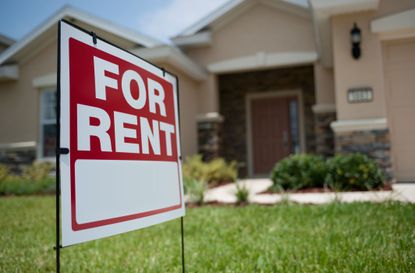 (Image credit: (C) Kent Weakley)
Not long ago, I checked out an apartment in a new building near my neighborhood, and fell a little bit in love with it. The place had all of my dream features: high ceilings, large windows, a great layout and the perfect location. The one downside? It was a rental unit. I've always figured on buying a condo with cash when I downsize. The idea of living without a mortgage seems liberating.
The upside of renting. But it turns out that buying rather than renting when you downsize is far from a no-brainer. For starters, renting is more flexible than owning—a major factor if you are downsizing from a house to an apartment or moving from one city to another. If you decide you hate your new digs, you can move again without a hassle. "Renting buys you time to confirm your choice," says Michael Palmer, a certified financial planner in Raleigh, N.C.
Renting also allows you to keep a lid on housing expenses. True, rents go up, but rental prices have to stay competitive with the local real estate market, says Catherine Hawley, a certified financial planner in Monterey, Calif. By contrast, homeowners association fees can rise significantly based on the costs of maintaining and upgrading the property. Plus, repairs and maintenance for a condo are on your dime; for renters, they are someone else's problem.
Subscribe to Kiplinger's Personal Finance
Be a smarter, better informed investor.
Save up to 74%
Sign up for Kiplinger's Free E-Newsletters
Profit and prosper with the best of expert advice on investing, taxes, retirement, personal finance and more - straight to your e-mail.
Profit and prosper with the best of expert advice - straight to your e-mail.
Isn't paying rent like throwing money out the window? Even if you buy your condo outright, you still have to come up with property taxes and homeowners insurance. Meanwhile, the money you used to purchase the unit is tied up. "Short of selling your condo, the only way to access the equity is by paying a lender for the privilege," says Dave Yeske, a certified financial planner in San Francisco. But if you rent and invest your money, you can use the earnings to defray the rent.
As for getting to deduct mortgage interest and property taxes on your tax return, you won't have mortgage interest to deduct if you pay cash for your condo. If you do take out a mortgage, you may discover that such deductions don't have as big an impact on your tax bill as they did during your peak earning years.
Don't get me wrong: Owning a condo has real advantages. For one thing, the place is yours. You can rip up the carpeting and knock out walls as you like (within reason) and enjoy the satisfaction of ownership. You also enjoy whatever price appreciation the property gains over time, assuming you stay long enough for the appreciation to cover the closing costs (typically at least five years). If most of your income is derived from tax-deferred accounts, the tax deduction will come in handy, even if your income is smaller than it used to be.
Before you decide one way or the other, see how the numbers line up by going to one of the rent-versus-buy calculators available online. (I tried the New York Times calculator (opens in new tab).) You fill in the variables, including what you'd expect to pay if you bought and how much you'd expect to earn on your investments if you banked the profits from the sale of your current home.
Based on the calculator's analysis of my circumstances, I'd be better off buying a condo that lists for $350,000 (my optimum amount) than renting my dream apartment for $2,500 a month, which is what it goes for. That assumes I stay put for several years in the condo and that homeowners fees (and other variables) stay relatively static. Based on the numbers I crunched, the rent would have to be half of what it is for me to come out ahead financially.
Renting still makes sense if I find a more affordable apartment or want to keep my options open for a few years. It's nice to know I'll have both options when I start looking seriously for my next new home.
Senior Editor, Kiplinger's Personal Finance
The late Jane Bennett Clark, who passed away in March 2017, covered all facets of retirement and wrote a bimonthly column that took a fresh, sometimes provocative look at ways to approach life after a career. She also oversaw the annual Kiplinger rankings for best values in public and private colleges and universities and spearheaded the annual "Best Cities" feature. Clark graduated from Northwestern University.