The Foreclosure Settlement: Who It Will Help and How
A little bit of financial relief is coming for some mortgage borrowers caught in the downdraft of the housing bust and foreclosure-processing mess.
The $25 billion foreclosure settlement announced February 9 between the federal government, 49 state attorneys general (Oklahoma won't participate) and the five largest mortgage lenders and servicers in the U.S. will open the door to reducing the principal balance on many loans, and refinancing loans for underwater borrowers (who owe more than they could sell their house for). It will also provide money to the states to assist consumers and establish new rules for servicing loans and foreclosures to better protect borrowers.
SEE OUR SLIDE SHOW: 12 Cities Where Home Prices Have Risen Most
You may be eligible for help from the settlement if one of the five companies owns or services your mortgage, but that help is limited and the vast majority of borrowers won't qualify for it. Although the five banks -- Ally Financial (formerly GMAC), Bank of America, Citi, JPMorgan Chase and Wells Fargo -- service about 60% of mortgages in the U.S., they own or directly control just 7.3% of them. Plus, borrowers whose loans are owned by either Fannie Mae or Freddie Mac are not eligible. (Nearly half of mortgages are owned by Fannie or Freddie.) So any principal write-downs, loan modifications and refinancings for underwater borrowers are limited to a small pool of borrowers. To see whether you are eligible, see the contact information mentioned at the end of this article. "The settlement's big impact will be the new rules for how servicers interact with borrowers," says Guy Cecala, publisher of Inside Mortgage Finance, an industry publication. "It also hopefully will pave the way for more efficient handling of foreclosures that will lead to a recovery in the housing market."
Subscribe to Kiplinger's Personal Finance
Be a smarter, better informed investor.
Save up to 74%
Sign up for Kiplinger's Free E-Newsletters
Profit and prosper with the best of expert advice on investing, taxes, retirement, personal finance and more - straight to your e-mail.
Profit and prosper with the best of expert advice - straight to your e-mail.
A settlement administrator, working with the state attorneys general and the servicers, must identify and send letters to eligible borrowers within the next six to nine months, and they must complete the settlement within the next three years. Accepting a settlement benefit won't preclude you from pursuing an existing or future legal claim against the lender or servicer.
Although the settlement applies only to borrowers in the 49 states that signed it, Wells Fargo says that it will work with borrowers in Oklahoma, too. It's unknown whether the other lenders will follow suit.
WHO GETS THE MONEY
You're underwater on your mortgage and delinquent on the payments. If on February 9 you were either delinquent on your mortgage payments or you were on the verge of defaulting, you may qualify for a reduction in the principal of your loan, whether it's a first or second mortgage. The settlement designates at least $10 billion for this purpose and HUD secretary Shaun Donovan estimates that it may help a million borrowers.
You're current on your mortgage payments but have a high-interest loan. If you're paying a much higher than market rate of interest or have an ARM that will adjust soon to a much higher rate, you may qualify if you meet other basic criteria. For example, Wells Fargo says you must have obtained your loan before January 1, 2009, your interest rate must be 5.25% or higher, the balance can't exceed $729,750 for a single-family home, and you can't have received a loan modification within the past 24 months. At least $3 billion is designated for this purpose.
You lost your home to foreclosure between January 1, 2008, and December 31, 2011. If you weren't properly offered loss mitigation or you suffered an improper foreclosure, a settlement administrator designated by your state's attorney general will determine whether you're eligible and, if so, will send you claim forms. You could receive about $2,000, depending on how many people respond. You can still pursue other claims in the courts. The settlement designates $1.5 billion for this purpose; Donovan thinks the amount will serve about 750,000 borrowers.
While $2,000 may seem like a pittance compared with the loss of a home, many of the homeowners who will qualify for the money would ultimately have lost their homes anyway. This part of the settlement is more about penalizing the lenders or servicers than about making homeowners whole.
You took an FHA mortgage from Countrywide. If you took a loan from Countrywide, which is now owned by Bank of America, between January 1, 2003, and April 30, 2009, and are underwater, you may be eligible for a loan modification (a reduction of principal or a change in the rate or term of the loan). The foreclosure settlement sets aside $500 million to partially fund this program.
About $7 billion has been put aside for homeowners who fit these profiles:
You're underwater and you want to sell your home. You may receive approval for a short sale - that is, selling your home for less than you owe on your mortgage -- and you won't be on the hook for the difference, known as the deficiency, which the lender will forgive.
You're a service member and must sell your home at a loss because of a "permanent change in station" order. You may receive a financial benefit.
You're unemployed. You might receive "forbearance of principal," meaning that you would make interest-only payments for some period of time.
You've lost your home and need financial help to move. You might receive "transitional assistance."
FOR MORE INFORMATION
A good source of information about the settlement is NationalMortgageSettlement.com, which provides links to the Web sites of loan servicers and the states' attorneys general.
To see whether your loan is owned by Fannie Mae or Freddie Mac, visit fanniemae.com/loanlookup and freddiemac.com/mymortgage. You will need to provide your name, the street address of the property with the mortgage in question, and for Freddie Mac, the last four digits of your social security number.
Your mortgage statement will indicate who services your loan; you send your monthly payment to the loan servicer. To verify whether your loan is owned by one of the five mortgage servicers participating in the foreclosure settlement, contact:
Ally Financial Inc. (formerly GMAC), 800-766-4622
Bank of America, 877-488-7814
Citi, 866-272-4749
JPMorgan Chase, 866-372-6901
Wells Fargo, 800-288-3212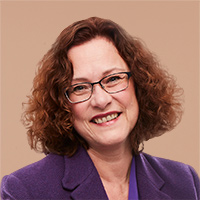 Contributing Writer, Kiplinger's Personal Finance
Esswein joined Kiplinger in May 1984 as director of special publications and managing editor of Kiplinger Books. In 2004, she began covering real estate for Kiplinger's Personal Finance, writing about the housing market, buying and selling a home, getting a mortgage, and home improvement. Prior to joining Kiplinger, Esswein wrote and edited for Empire Sports, a monthly magazine covering sports and recreation in upstate New York. She holds a BA degree from Gustavus Adolphus College, in St. Peter, Minn., and an MA in magazine journalism from the S.I. Newhouse School at Syracuse University.