9 Projects to Spruce Up Your House
Our spring fixes for $1,000 or less will declutter your home, and add style and value.
ADD SPACE
If moving to a bigger home or building an addition isn't in the cards, here's how to maximize the space you have.
Create An Office Nook, $250 Don't have an entire room to make into a dedicated home office? Create an office nook by redoing a corner of a room or repurposing a closet. If you use a closet, first remove existing shelves and the hanging pole, then paint.
Closet kits provide quick and easy storage, with shelves and brackets attached to tracks that screw into wall studs. Elfa's "Office in a Closet" ($232 if you do it yourself or $412 installed from www.containerstore.com) comes with five solid (not wire mesh), 30-inch-long shelves, including a deeper shelf to use as a desk, and hanging hardware. Add a rolling file cart to store under the desk shelf. Elfa sells one for $99 with a hanging-file frame and two drawers, but you can get cheaper ones at discount stores. Hiring an electrician to install an electrical outlet for office equipment, if needed, will add $75 to $250 to the price.
Subscribe to Kiplinger's Personal Finance
Be a smarter, better informed investor.
Save up to 74%
Sign up for Kiplinger's Free E-Newsletters
Profit and prosper with the best of expert advice on investing, taxes, retirement, personal finance and more - straight to your e-mail.
Profit and prosper with the best of expert advice - straight to your e-mail.
Organize Your Closet, $500 Has your closet become an avalanche waiting to happen? You need a closet organizer. First, empty the closet and decide what to keep, toss, donate, consign or sell. Once you know what stays, you can pick a system accordingly.
Most manufacturers of closet organizers offer an online tool with customer support. At www.rubbermaid.com, choose a layout similar to your closet's and enter measurements, then drag and drop closet kits onto the rendering. The tool will generate a shopping list of appropriate components available directly from Rubbermaid, and at Lowe's (where it's sold as the HomeFree brand) and Menards stores. For example, a walk-in closet with two 6-foot-long walls and one 8-foot-long wall would require three kits totaling $440. (Accessories, such as a two-drawer unit, would push the total above $500.)
Reclaim Your Garage, $1,000 Many homeowners have a no-car garage because it's so full of stuff that there's no room to park a vehicle. Look for a slatwall system that uses molded plastic panels with slots from which you can hang hooks, shelves and baskets. Fasten the panels to your garage walls via one of several methods, such as drywall screws into studs.
You can order a starter kit directly from manufacturer storeWALL ($529 at www.storewall.com). The kit includes six panels (4 feet by 15 inches) totaling 30 square feet, plus two shelves with brackets, two shoe shelves, six hooks, two baskets, trim, caulk and screws. At www.mygaragestore.com you can buy individual storeWALL components (six 4-foot panels totaling 30 square feet for $189, or four 8-foot panels totaling 40 square feet for $283), as well as hooks ($6 to $19), baskets and shoe shelves ($18 to $59), and shelving ($49 to $60).
MyGarageStore.com also sells kits for different applications, such as the WorkCenter kit, with an assortment of shelves, bins and racks for tools and hardware ($130), the Golf Sports kit ($72) and the Bike Sports kit ($39). And put the overhead space to use, too. Lift and store bicycles, canoes and bins of gear using a Harken ceiling hoist. A manual hoist ($29 to $180 at www.mygaragestore.com) can lift from 45 to 250 pounds; an electric one, from 70 to 220 pounds ($169 to $229).
ADD VALUE
Make your house more efficient and comfortable with small projects that pay off when you sell.
Install A Storm Door, $250 A storm door protects your front door, helps keep out winter winds and, if it has a screen option, lets in spring breezes. Caution: If your door receives three or more hours of direct sunlight daily, avoid getting a glass storm door, because the buildup of heat between the doors may damage your front door.
For durability, aluminum trumps vinyl. Plus, look for reinforced corners, a single lock that secures the door at the top, bottom and middle for greater safety, and laminated safety glass for greater strength or dual-pane glass for added insulation. The ability to rekey the storm so that you can use just one key for both entrance doors is helpful. Expect to pay about $250. Home Depot and Lowe's charge $97 for installation.
Replace A Window, $500 Do you have a window that's especially leaky or tough to open or close? Replace it. If the framing is fine (try poking a screwdriver into the sill to see if it has rotted and use a level to see if it's reasonably square), you can install a replacement window into the original opening, replacing the sashes, side jambs and trim. Expect to spend $100 to $500, depending on the material and features (vinyl is cheaper than wood). A handyman may charge about $30 to $100 to install it, and as much as twice that if he must rebuild the frame (called a new construction frame). If you buy an Energy Star-qualified window through December 30, 2011, you can claim a tax credit for 10% of the cost (excluding installation) up to $200.
The Web sites of window manufacturers, such as Andersen, Marvin and Pella, include guides to selection (also see Everything You Need to Know About Replacement Windows ).
Hard-Wire A Room, $1,000 As the electronic gadgets in your home grow in number and appetite for data, you may want to replace a wireless network with one that is hard-wired and cabled. Such a system will provide faster data and video transmission that's more secure and reliable. Your images will be clearer, and you'll be able to move massive files from a laptop to a desktop computer in a tenth of the time it would otherwise take. You could also connect a game system to the Internet to play video games remotely with friends -- and watch the action on your flat-panel HDTV.
Start with your most-used room -- say, a family room or home office. An electrician will pull wire and cable through the walls, attic and basement as needed to create multiple outlets. The cabling will serve your computer, laptop, peripherals, HDTV, DVR and game system and run back to wherever phone and Internet service enters the house.
Look for a licensed and insured electrician who specializes in residential service and home networking. The more wiring that's required and the more difficult it is to access the wall space, the greater the cost, says Marcus Smith, owner of SmithLudwig Electric, in Austin, Tex. Hourly labor rates vary widely, so in some markets this project may exceed $1,000. Save money by obtaining permits and patching walls yourself.
ADD STYLE
These projects will let you enjoy your home more if you're staying put, or add curb appeal if you're planning to sell.
Remake An Entrance, $250 If your home's front entrance presents a sad face to the world, brighten it up by painting the front door with an accent color. Benjamin Moore's Aura Exterior, about $20 per quart, is a good choice; it hides imperfections, is easy to apply, dries quickly and resists fading and weathering.
Finish the door with new hardware. A new lock set could easily eat up half your budget or more, so look for one on sale. At www.handlesets.com you'll find a good selection at discounted prices, often almost half off suggested retail. (Installation is an easy job, but if you lack the time, a handyman will charge $30 to $100). Add kick plates (screw-on or magnetic, $25 to $112) and door knockers ($10 to $226) from the huge selection at www.signaturehardware.com.
Replace a beaten-up mailbox with one from www.seattleluxe.com, which carries almost 1,200 boxes, wall- and post-mounted, in many styles, materials and finishes. They run from $29 all the way up to $3,960 for a German-made, lord-of-the-manor model. Add pizzazz or character with house numbers from www.housenumberconnection.com. You'll find styles from Craftsman to the Age of Aquarius in copper, brass, aluminum, steel and tile ($11 to $47 apiece).
Update Your Lighting, $500 Are you living with outdated light fixtures that aren't yet fashionably retro? Switch out one or more, especially in a prominent place, such as over your dining-room table. To get a feel for styles, visit www.lampsplus.com or the Web sites of home-furnishings retailers, such as www.westelm.com. Look for Energy Star-rated fixtures, which use one-fourth the energy of traditional lighting. Lithonia Lighting (www.lightahome.com) makes several styles of energy-efficient chandeliers. A five-light chandelier goes for $199 in antique bronze and $258 in brushed nickel. Installation costs $60 to $100.
Make Over Cabinets, $1,000 Give your dowdy kitchen cabinetry a lift with paint and new hardware. Proper preparation -- cleaning, sanding, priming and painting with an oil-based or 100% acrylic paint -- is key to a good-looking, long-lasting result. Using a paint sprayer helps, too (rent one from a paint or home-improvement store). Pros charge an average of $547 to do the job with one coat of paint on 150 square feet of base and wall-hung wood cabinets, according to Do It Yourself or Not (www.diyornot.com).
You can cut the cost of painting to about $200, regardless of size, if you do it yourself. For inspiration, visit Web sites such as Better Homes and Gardens (www.bhg.com; see "30 Low-Cost Cabinet Makeovers") and www.houzz.com. Add touches by removing selected cabinet doors and painting the interior a contrasting color, adding glass panes to solid doors, and using beadboard for texture.
Hardware -- knobs and handles -- is the jewelry of cabinetry, and the Internet provides endless options. You can spend from a few dollars to $50 or much more per knob or handle. Anyone for a door handle in silver plate and Swarovski crystals for $120? You'll find a fine discounted selection at www.knobsforless.com.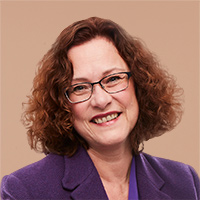 Contributing Writer, Kiplinger's Personal Finance
Esswein joined Kiplinger in May 1984 as director of special publications and managing editor of Kiplinger Books. In 2004, she began covering real estate for Kiplinger's Personal Finance, writing about the housing market, buying and selling a home, getting a mortgage, and home improvement. Prior to joining Kiplinger, Esswein wrote and edited for Empire Sports, a monthly magazine covering sports and recreation in upstate New York. She holds a BA degree from Gustavus Adolphus College, in St. Peter, Minn., and an MA in magazine journalism from the S.I. Newhouse School at Syracuse University.