Ways to Protect Borrowers From Predatory Home Lending
Land contracts drain low-income communities of resources.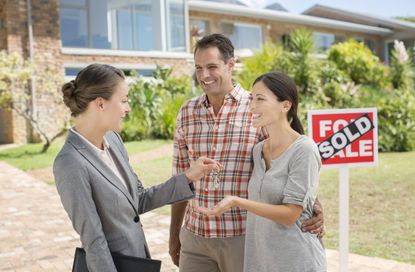 (Image credit: This content is subject to copyright.)
Question: What is being done to rein in the newest epidemic of predatory home lending—so-called installment land contracts or contracts for deed, which victimize thousands of unsophisticated home buyers across America, most of them minorities?
Answer:
Sadly, not enough. But some states, including Maine, Oklahoma and Texas, have put borrower protections in place, and the Consumer Financial Protection Bureau is investigating the land-contract industry for possible violations of the federal Truth in Lending Act.
Subscribe to Kiplinger's Personal Finance
Be a smarter, better informed investor.
Save up to 74%
Sign up for Kiplinger's Free E-Newsletters
Profit and prosper with the best of expert advice on investing, taxes, retirement, personal finance and more - straight to your e-mail.
Profit and prosper with the best of expert advice - straight to your e-mail.
Land contracts are a kind of seller-financed home loan used when the buyer's income and credit history don't meet standards for a mortgage. The contracts often have long terms, high interest rates, low monthly payments that are almost entirely interest, and a balloon payment at the end.
Here's the kicker: The contract isn't legally recorded, and the seller doesn't deliver the deed and title to the buyer until the last payment is made. If the buyer misses even one payment, the seller can cancel the contract, quickly evict the "homeowner" and keep everything the buyer has ever paid in—down payment, principal and buyer-paid improvements to the house—plus any appreciation to the property. The buyer has none of the rights he or she would have in a foreclosure.
Land contracts are being used extensively to sell cheap, often dilapidated houses in blighted neighborhoods of Detroit, Atlanta and other cities. After the first buyer forfeits the house by missing a payment, the owner (often an out-of-state corporation owning thousands of houses) sells the house again—and sometimes several times—to other hopeful but ill-informed buyers, making a profit each time."Designed to fail, land installment contracts exploit low-income would-be homeowners, especially in communities of color, draining them of resources," concluded a scathing study by the Federal Reserve Bank of Boston.
Here are some badly needed reforms: Require that the contracts be recorded and titles delivered to the buyers; provide longer notice before forfeiture and eviction proceedings; and after forfeiture, return to the buyer all cash paid in (down payment, principal and cost of repairs), minus the fair-market value of rent.
Have a money-and-ethics question you'd like answered in this column? Write to editor in chief Knight Kipinger at ethics@kiplinger.com.

Editor Emeritus, Kiplinger
Knight came to Kiplinger in 1983, after 13 years in daily newspaper journalism, the last six as Washington bureau chief of the Ottaway Newspapers division of Dow Jones. A frequent speaker before business audiences, he has appeared on NPR, CNN, Fox and CNBC, among other networks. Knight contributes to the weekly Kiplinger Letter.