What It Takes to Buy a Home
Homes are affordable and mortgage rates are low. Are your finances ready for the leap?
Tired of renting? It could be a great time to buy your first home. In many cities, home prices have bottomed and rents have risen. Mortgage rates are still superlow. In fact, homes haven't been as affordable since 1971. On the downside, in many cities buyers have fewer homes from which to choose and more competition for the best houses.
SEE OUR SPECIAL REPORT: Buying and Selling a Home in 2012
In Austin, Tex., newlyweds Mark and Ariane Corcoran bought their first home in March. They were renting in a popular downtown neighborhood, where they paid $1,200 a month for a 500-square-foot loft apartment, when they inherited enough money for a down payment. When they began shopping, they expected to buy a classic 1930s Austin bungalow. They found lots of prospects online but drove by most of them. "Agents are really good at taking photos that exclude what they don't want you to see, like the used-car lot out back," says Mark.
Subscribe to Kiplinger's Personal Finance
Be a smarter, better informed investor.
Save up to 74%
Sign up for Kiplinger's Free E-Newsletters
Profit and prosper with the best of expert advice on investing, taxes, retirement, personal finance and more - straight to your e-mail.
Profit and prosper with the best of expert advice - straight to your e-mail.
They put in an offer on a $225,000, 800-square-foot home. But after the home inspection, they realized that it needed $20,000 to $30,000 in renovations and repairs and that they'd quickly outgrow it. They walked away during the state-mandated rescission period (during which a buyer can back out for any reason and get back any earnest money deposited).
Ariane identified their next prospect within an hour after the listing appeared online. It was a newly built, 1,600-square-foot home with three bedrooms, 2.5 baths, and a yard for the dogs. The builder asked $270,000, the couple offered $260,000, he countered and they paid $268,000. They put down 20% to avoid private mortgage insurance and snagged a 30-year fixed rate of 3.75% from a credit union. Their monthly mortgage payment is $1,524.
Before you take the plunge, consider the answers to questions often posed by first-time buyers:
Will I qualify for a mortgage?
Lenders will scrutinize your "three C's"—credit history (your credit score as well as a deeper dive into your record of debt repayment), capacity (income, savings and investments) and collateral (your down payment and the value of the property you want to purchase, as determined by an appraisal). Lenders will verify your employment (job, school or military) for the past two years and try to predict how likely it is that you will keep your job. If you're weak in one area, strength in the other two areas or in a spouse's bona fides may compensate. Or you may need to beef up your credit score (see Improve Your Credit Score Before Applying for a Loan), establish a more stable income history or save for a bigger down payment.
How much house can I afford?
That depends on the monthly mortgage payment for which you qualify. Lenders apply payment-to-income ratios that you can also use for a ballpark estimate. Under the rules set by Fannie Mae and Freddie Mac (agencies that guarantee the loans made by lenders), your monthly mortgage payment shouldn't exceed 28% of your monthly gross income (before taxes and other deductions). That includes principal and interest, real estate taxes, homeowners (hazard) insurance, and homeowners association dues.
Recurring monthly payments for all debts—mortgage, car loans, credit cards and student loans, even if they're deferred—shouldn't exceed 36% of your monthly gross income. (With student loans, it's the monthly payments, not the total debt, that count.) The Federal Housing Administration (FHA), another loan guarantor, allows ratios for mortgage and all debts of 31% and 43%, respectively (it doesn't include student-loan payments that are deferred for a year or more).
Lenders don't factor in the cost of maintaining a home. To play it safe, budget for one-twelfth of 1% of the home's value for monthly upkeep.
What will my interest rate be?
The higher your credit score, the bigger your down payment and the lower the risk of default you pose to the lender, the better the interest rate you'll get. You'll secure the best rate—somewhere near the recent 30-year fixed-rate average of 4%—if you have a credit score of at least 740 and can put down 40% of the purchase price, says Ramez Fahmy, sales manager of Caliber Funding, in Bethesda, Md. Lenders add a quarter point to their best rate if you put 15% or 20% down, as long as your credit score is at least 740. But let's say you put down less than 15%. With a credit score of 740 or higher, you'll pay an extra quarter of a percentage point on your rate; with a score of 720 to 740, you'll pay a half-point more; and with a score of 700 to 720, expect to pay a full point more. If your score is lower than 700, you'll pay from 1.25 to 3.25 points more.
How much cash do I need upfront?
Fannie Mae and Freddie Mac require a minimum 5% down payment. If you put down less than 20%, you'll have to pay private mortgage insurance to protect the lender if you default. PMI costs about 0.5% to 1.5% of your loan amount per year, and the monthly cost factors into the debt-payment-to-income ratio. The FHA sets the bar at 3.5% down but requires an upfront mortgage-insurance premium, which is often rolled into the loan amount.
You can use part of your down-payment money for an earnest-money deposit, which you'll give to the seller with your purchase offer to show that you are a serious buyer. The amount required varies by location but typically runs 1% to 2% of the purchase price. The seller's agent will hold the money in escrow until the sale closes, when you'll receive credit for it. You may lose all or part of that money if you back out of the contract (which is why financing and home-inspection contingencies are essential additions to the contract).
You'll also need money for closing costs—usually 3% to 6% of the home's purchase price. (See average costs in your state.) Sellers of entry-level homes often cover at least some of your closing costs, but loan guarantors limit how much they can help. If your down payment is 10% or less, the seller can pay up to 3% of the closing costs, and with 10% to 25% down, 6%. If a buyer takes VA financing, the seller can pay all closing costs plus up to 4% of the sale price to cover other buyer costs or to pay down debt so that the buyer will qualify for a mortgage.
You can use a gift for your earnest money, down payment, closing costs or reserves. The lender will require a gift letter from the donor stating that no repayment is expected. You can also borrow money from your 401(k) or IRA (see Use a 401(k) to Pay Off Debt?).
You may qualify for down-payment and closing assistance from your city, county or state. Locate help in your area.
Where should I go for a mortgage preapproval letter?
You won't know for sure how much money you can borrow until you talk with a loan officer, who will review your financial profile and require you to document your resources with pay stubs, Form W-2s, tax returns, and bank and investment statements.
Agents prefer that you be pre-approved before they start showing you homes. That avoids wasted time and frustration looking at houses you can't afford (a peril of surfing home-sale Web sites). Your real estate agent may urge you to meet with a "preferred" lender, whether it's a favorite loan officer or a lender that's affiliated with the real estate brokerage company. You can still shop for your financing elsewhere when a seller has accepted your purchase offer. Start with your bank or credit union. As a first-time borrower, you may feel more secure working with a local loan officer who can provide hand-holding. If you want to shop online, try www.mortgagemarvel.com, which provides real-time rate quotes from participating lenders who do business in your area. They won't call or e-mail you; you contact them to pursue a mortgage.
When you're ready to make an offer, the lender will write an up-to-date pre-approval letter for the specific property and the specific price you want to pay. The letter will show sellers you can afford their house, but it won't reveal whether you can afford more than you're offering.
How do I find a good real estate agent, and what will I pay?
Agents receive a commission—the national average is 5.3% of the home sale price, according to Real Trends, a real estate consulting company. The money is divided between the seller's (listing) agent, your agent, and the real estate brokerage companies that employ them. As a buyer, you're off the hook for payment (sort of) because the sellers pay the entire commission from the proceeds of the sale (with money you hand over to them). The more you agree to pay for a house, the bigger the payday for agents—and therein lies the potential conflict of interest for your agent.
Protect yourself as best you can by hiring an agent who represents your interest only—a buyer's agent, with whom you sign a "buyer's agency agreement." The agent pledges to protect your interest (that is, he or she owes you fiduciary responsibility), and you agree to work only with that agent for a period of time. Or you can hire an exclusive buyer's agent, who represents buyers only, never sellers. (To find one, visit www.naeba.org, or search exclusive buyer's agent + your city's name.) Interview a few prospects, and don't sign a buyer's agency contract until you establish good rapport.
Can I still find a steal?
It's possible, but in most cities excess market value has been wrung out and home prices have stabilized or begun to rise. Your agent will help you prepare an offer based on recent comparable sales, the local sale-price-to-list-price ratio (if the average is 95%, it may not make sense to offer 90%), and the listing history (how many times and how long the house has been for sale, and with how many price reductions), plus the likelihood of competitive offers. In markets with low inventory, you may have to settle for a home that requires a little TLC.
Include an inspection contingency in the contract so that you can renege without penalty if the house doesn't pass muster. If your state provides a rescission period, you can arrange for an inspection before the deadline. If there's no rescission period, you should also include financing and appraisal contingencies.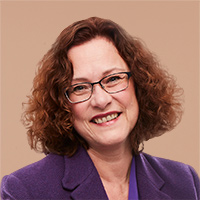 Contributing Writer, Kiplinger's Personal Finance
Esswein joined Kiplinger in May 1984 as director of special publications and managing editor of Kiplinger Books. In 2004, she began covering real estate for Kiplinger's Personal Finance, writing about the housing market, buying and selling a home, getting a mortgage, and home improvement. Prior to joining Kiplinger, Esswein wrote and edited for Empire Sports, a monthly magazine covering sports and recreation in upstate New York. She holds a BA degree from Gustavus Adolphus College, in St. Peter, Minn., and an MA in magazine journalism from the S.I. Newhouse School at Syracuse University.