Save at the Settlement Table
If you're buying a house or refinancing a mortgage, don't pay more than you need to.
Closing costs for a home average 3% of the purchase price -- and go as high as 6% in higher-tax areas. Plus, for most loans you must still come up with at least a 5% down payment. But you can use the following strategies to reduce the pain.
1. Have the seller pay closing costs. You can hit up the sellers for some or all of your closing costs. You even get a tax break for mortgage points the seller pays (each point is 1% of the loan amount). Be careful, though. If the sellers have already slashed their price to the bone, they may tell you to take a hike. If the sellers won't play ball and you don't have enough cash for closing -- but you can afford a larger mortgage -- it may make sense to bump up the price you pay for the home and have the sellers use the extra money to pay closing costs for you. Note that there are built-in limits to a seller's generosity: Freddie Mac and Fannie Mae allow sellers to pick up closing costs worth 6% of the purchase price for loans with 10% or more down; the Federal Housing Administration allows up to 6%; and the Department of Veterans Affairs allows 4%.
2. Shop loan terms. The "no-cost" mortgage, which rolled most closing costs into your interest rate, has largely disappeared, and lenders have resurrected fees for everything, says Guy Cecala, publisher of Inside Mortgage Finance. Charges vary dramatically, so it pays to shop and negotiate all the loan terms, not just the rate. Cecala says borrowers have regained muscle as the market has become more competitive.
Subscribe to Kiplinger's Personal Finance
Be a smarter, better informed investor.
Save up to 74%
Sign up for Kiplinger's Free E-Newsletters
Profit and prosper with the best of expert advice on investing, taxes, retirement, personal finance and more - straight to your e-mail.
Profit and prosper with the best of expert advice - straight to your e-mail.
Call three or four lenders for their best rate (preferably without points) and an estimate of their fees (excluding third-party charges and escrowed amounts for taxes and insurance). Apply with the lender that's offering the best deal to get a good faith estimate. If you're willing to pay more than one application fee, get two estimates and play the lenders against one another. If you're refinancing, your current lender may offer a discount on fees. (To see the estimate and settlement, or HUD-1, forms that lenders must use beginning January 1, visit www.hud.gov/respa.)
3. Pay less for PMI. If your stake in a home is less than 20%, you must ante up for private mortgage insurance. Monthly premiums for PMI typically cost 0.5% to 1.5% of your loan amount per year, depending on how much equity you have, your credit score and whether you get a fixed or adjustable-rate loan.
You could negotiate with the seller to pay a single premium upfront, or you could roll that single premium into your loan. For a 30-year fixed-rate loan with 15% down for a $250,000 home in Fairfax County, Va., the upfront cost of PMI would be $3,506 (using rates from mortgage insurer MGIC). Adding that amount to the mortgage would add $19 a month to the payment, but that's $68 less a month than you'd pay with the smaller mortgage and monthly PMI premiums.
The downside of taking a larger loan is that youUll pay more interest for the life of the loan or until you refinance (PMI automatically cancels when your equity reaches 22% of the home's value). But you can deduct the extra interest and not worry about the limits on deducting PMI premiums.
4. Find cheaper title insurance. Title insurance protects against challenges to your ownership, with separate coverage for your lender and for you. But as much as 80% of the premium goes to paying commission to a title agent. You can shop for cheaper title insurance. For example, Entitle Direct charges lower premiums because it eliminates the middleman. The company currently operates in 32 states, with more in the works. Chief executive Timothy Dwyer says you will save 35%, even after any reissue discount you may get if you refinance with your current title insurer. The list of lenders that have approved Entitle Direct as a vendor includes all the major players.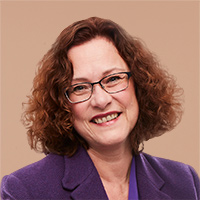 Contributing Writer, Kiplinger's Personal Finance
Esswein joined Kiplinger in May 1984 as director of special publications and managing editor of Kiplinger Books. In 2004, she began covering real estate for Kiplinger's Personal Finance, writing about the housing market, buying and selling a home, getting a mortgage, and home improvement. Prior to joining Kiplinger, Esswein wrote and edited for Empire Sports, a monthly magazine covering sports and recreation in upstate New York. She holds a BA degree from Gustavus Adolphus College, in St. Peter, Minn., and an MA in magazine journalism from the S.I. Newhouse School at Syracuse University.