3 Tips to Align Your Portfolio with Your Values
Your principles are important to you, so important that you want to make them a key player in your investment decisions. That's admirable, but just like with any other investment decision, it's important to be smart about how you go about it.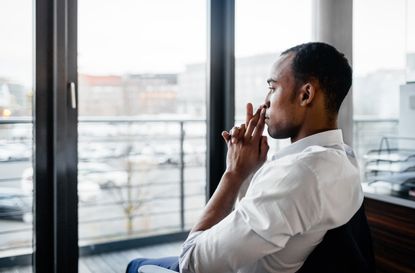 (Image credit: F. und T. Werner)
Building a portfolio can often feel like an extremely personal endeavor. Investors may meticulously examine a stock's or fund's past performance, analyze sectors as a whole, research how management runs a company and more. But when it comes to portfolio allocation, the desire to align personal values with portfolio decisions is trending among investors of all ages.
More and more, investors are becoming interested in investing according to their beliefs. According to Natixis Investment Managers (opens in new tab), "three-quarters of investors globally say it is important that they invest in companies that reflect their personal values." And to take it a step further, it is of almost equal importance to all generations when making investment decisions that their investments are doing social good — silent generation: 67%, baby boomers: 68%, Generation X: 71% and millennials: 73%.
So, if you are an investor who wants to invest in line with your faith and/or values, how can you get started? Below are three tips to align your portfolio with what matters most to you.
Subscribe to Kiplinger's Personal Finance
Be a smarter, better informed investor.
Save up to 74%
Sign up for Kiplinger's Free E-Newsletters
Profit and prosper with the best of expert advice on investing, taxes, retirement, personal finance and more - straight to your e-mail.
Profit and prosper with the best of expert advice - straight to your e-mail.
1. Define what matters to you.
At GuideStone® we focus on faith-based investing, so we screen out certain companies that do not align with our values, such as abortion, pornography, gambling, alcohol and tobacco. However, it is important to note that faith-based investing in practice is unique to each person, reflecting each individual's passions, values and principles while taking the form of ESG (environmental, social and governance) investing, socially responsible investing, values-based investing, impact investing and so on. Define what matters to you and what you want your investments to align with (or avoid).
2. Consider mutual funds.
It can be daunting and research-intensive to create your own portfolio and investigate individual equities to make sure companies align with your values. However, there are mutual fund families that screen based on philosophies, such as faith-based or values-based investing. Mutual funds are a great solution, because they provide investors with a basket of securities that are fully vetted and not only align with a specific philosophy but are also overseen by financial professionals who monitor risk and performance on a daily basis.
3. Talk to your adviser.
If you want to incorporate values into your portfolio, be transparent with your adviser so he or she can act on your behalf to research stocks or funds that align with your preferences. While studies show there is interest in faith-based investing, we do see a disconnect between wanting to invest in this way and actually getting the ball rolling. Unfortunately, many investors are not even aware of their faith-based investing options because advisers are not broaching the subject with them. Make it clear what your values are and how you want them to align with your investment options.
As faith-based investing continues to trend upward, we believe it will become more common to discuss aligning values with investments. Until then, we recommend placing a figurative stake in the ground with your adviser by conveying that this concept should be considered when determining your long-term investment allocations.
Your values likely dictate many of your day-to-day decisions, so why should your investing habits be any different? Take control of your portfolio and understand that through certain mutual funds, you can align your wealth with your values and still maintain meaningful portfolio returns.
For more information on GuideStone Funds®, visit GuideStoneFunds.com (opens in new tab).
This article was written by and presents the views of our contributing adviser, not the Kiplinger editorial staff. You can check adviser records with the SEC or with FINRA.
Director and Head of Intermediary Distribution, GuideStone Funds
Will Lofland is director and head of intermediary distribution at GuideStone Funds (opens in new tab) based in Dallas, Texas. In addition, Will oversees GuideStone's shareholder advocacy strategy and represents the firm as a participant in the Interfaith Center on Corporate Responsibility.