What Makes a Value Stock?
Some of the distinction between growth and value is in the eye of the beholder.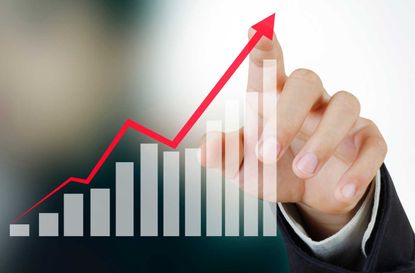 (Image credit: violetkaipa)
What is a value stock, really? "I know it when I see it," says Robert Waid, who heads up the index business at investment consulting firm Wilshire Associates. "It's like the difference between pornography and art."
All kidding aside, Waid admits that determining what constitutes a bargain stock—and its counterpart, a growth stock—is complicated. In simplest terms, a value stock is one that is cheap in relation to such basic measures of corporate performance as earnings, sales, book value and cash flow. Examples of what are commonly viewed as value stocks are Citicorp (C), ExxonMobil (XOM)and JPMorgan Chase (JPM). Growth companies, by contrast, boast rapidly expanding profits and revenues, and their stocks typically command high valuations. Think Amazon.com (AMZN) and Facebook (FB).
Several firms, including Wilshire and S&P Dow Jones Indices, maintain indexes that divide the stock market into growth and value segments. They do so by ranking stocks on a variety of factors, such as profit and sales growth, price-earnings ratios, and so on. Financial and energy stocks tend to fall in the value camp; technology and health care land in the growth group./p>
Subscribe to Kiplinger's Personal Finance
Be a smarter, better informed investor.
Save up to 74%
Sign up for Kiplinger's Free E-Newsletters
Profit and prosper with the best of expert advice on investing, taxes, retirement, personal finance and more - straight to your e-mail.
Profit and prosper with the best of expert advice - straight to your e-mail.
But there's plenty of room for interpretation. Are Alphabet (GOOGL) (the former Google) and Microsoft (MSFT) growth stocks or value stocks? Apparently, they are both. Dodge & Cox Stock (DODGX), a classic value fund, and Harbor Capital Appreciation (HACAX), which focuses on fast growers, own both stocks.
As once-small firms turn into behemoths, growth companies often turn into value stocks. That was certainly the case with such former technology luminaries as Cisco Systems, EMC and Intel. And that may be happening today with Apple (AAPL) and biotech giant Gilead Sciences (GILD). At its June 30 close of $96, Apple was selling for 11 times estimated year-ahead earnings, and Gilead, at $83, was trading for a seemingly absurd 7 times forecast profits. The overall U.S. stock market sells for 17 times estimated earnings. And although earnings growth at both companies has stalled, index sponsors for the most part still consider both firms to be growth stocks.

Executive Editor, Kiplinger's Personal Finance
Anne Kates Smith brings Wall Street to Main Street, with decades of experience covering investments and personal finance for real people trying to navigate fast-changing markets, preserve financial security or plan for the future. She oversees the magazine's investing coverage, authors Kiplinger's biannual stock-market outlooks and writes the "Your Mind and Your Money" column, a take on behavioral finance and how investors can get out of their own way. Smith began her journalism career as a writer and columnist for USA Today. Prior to joining Kiplinger, she was a senior editor at U.S. News & World Report and a contributing columnist for TheStreet. Smith is a graduate of St. John's College in Annapolis, Md., the third-oldest college in America.