Retailers Closing Stores in 2018
Thousands of retailers shut their doors last year, and thousands more will do the same this year.
Moody's lead retail analyst Charlie O'Shea didn't sugarcoat his outlook last year regarding retail store closings in 2018. He plainly said, "I think the early part of next year will be pretty bad … I think it will be tough."
He wasn't wrong.
Following approximately 7,000 total store closures in 2017, a Business Insider analysis projects another 3,600 closings this year. Marketing and data analysis firm Cushman & Wakefield thinks it will be much worse than that, anticipating more than 12,000 store closings this year as more merchants decide to bow out.
Subscribe to Kiplinger's Personal Finance
Be a smarter, better informed investor.
Save up to 74%
Sign up for Kiplinger's Free E-Newsletters
Profit and prosper with the best of expert advice on investing, taxes, retirement, personal finance and more - straight to your e-mail.
Profit and prosper with the best of expert advice - straight to your e-mail.
The store closings won't just come from obscure companies that lack enough scale to remain viable. Some of the victims are highly recognizable names that used to be the pillars of the shopping world. Privately held Toys R Us, the former king of toys, announced that it will close or sell all of its 800-plus U.S. locations as it navigates the bankruptcy process. Even with a turnaround in view, department-store chain Macy's (M) is still pulling the plug on some of its locations.
We've seen some proverbial green shoots from certain retailers, to be fair. Macy's has dropped believable hints that it can remain viable in a digital world, particularly if it sheds dead-weight stores. Electronic retailer Best Buy (BBY), under the leadership of turnaround guru Hubert Joly, has stopped the bleeding started by online rival Amazon.com (AMZN). Even Target (TGT) has found a way to compete with bigger brick-and mortar rival Walmart (WMT) and e-commerce behemoth Amazon at the same time.
But not all retailers have found ways to survive – let alone thrive – in a world where the internet has not only proven disruptive, but also where consumer preferences have shifted. Case in point: According to a Harris Group study, 72% of millennials say they'd rather pay for a memorable experience than purchase actual goods (and more affluent older shoppers are increasingly leaning in that direction).
With that as the backdrop, the list of companies closing down stores this year is deep and wide, meaning not only are a large number of retailers shuttering some stores, many of them are shuttering a whole lot of stores. This list will be updated throughout the year when and if other retailers make additional announcements.
Retail Store Closings Expected in 2018
Abercrombie & Fitch: Teen-oriented retailer Abercrombie & Fitch (ANF) had already pared its store count down to 868 stores as of the end of last year. But when management released fourth-quarter results, it also said it was looking to cull another 60 locations in 2018.
Ascena: Ascena Retail Group (ASNA) isn't a household name, but you probably know its store brands. Dressbarn, Lane Bryant, Justice, Ann Taylor, Loft and a couple of others are all part of the Ascena family. In all, Ascena operates 4,700 locations. By the middle of 2019, however, it will have at least 268 fewer stores than it did in mid-2017, when it decided some of those units had to close their doors. An additional 399 could be shuttered if Ascena can't negotiate lower rent payments for those locales.
Best Buy: In retrospect, the decision to open 250 smaller stores – mostly in malls – wasn't one of the better decisions from scrappy electronics retailer Best Buy. They're all going to be closed by May. The good news for shareholders is, they only represent about 1% of the company's sales, much of which likely will be diverted to its full-sized locations.
Bon-Ton Stores: Department store chain Bon-Ton Stores (BONT) has been closing stores at a brisk pace, aiming to right-size its footprint. The company applied for Chapter 11 bankruptcy protection back in February, and looked to accelerate its closures by shuttering 42 stores in 2018. However, things went from bad to worse in April, as the company announced it would liquidate all remaining 256 stores. That covers not just the Bon-Ton brand, but also Bergner's, Boston Store, Carson's, Elder-Beerman, Herberger's and Younkers.
Foot Locker: While Foot Locker (FL) is shrinking its retail footprint, that's not necessarily a bad thing. "Their sales per square foot, their gross margin per square foot and everything else has improved as they've closed stores," Susquehanna Financial Group analyst Sam Poser said about reports that Foot Locker wants to close 110 stores this year. "Their productivity has gone way up." Nevertheless, the athletic shoe venue is cutting off sales venues.
JC Penney: JC Penney (JCP), once the archtype of middle-class department stores, has been retreating since 2009. The company has shrunk from more than 1,000 stores as of 2009 to just 875 at present. This year, eight more stores already have been slated to be shut down.
J. Crew: Privately held J. Crew was once the premier name in mail-order fashion, with its understated looks being a fashion statement in itself. This prompted the establishment of as many as 575 stores at the company's 2016 peak. That figure held up through 2017, but the company announced midway through last year that it would close doors at approximately 20 locations in 2018 – then ended up shutting down 39 by the end of January.
Macy's: Macy's may have the best collection of real estate in the industry. But it's not helping. The company has been forced to whittle down its store count from 850 stores to only 670 as it retools itself for the new era of retailing. Worse, it hasn't quite found bottom, with Macy's announcing at least seven more shutterings for 2018. Credit Suisse believes Macy's may need to close 100 more to reach its maximum production per square foot.
Sam's Club: Not even Walmart is immune to the headwind blowing against the brick-and-mortar retailing industry. Its membership-oriented Sam's Club will end 2018 with 63 units fewer than it started the year with. Sam's Club CEO John Furner explained, "We have taken a really hard look at the real estate portfolio and decided to exit clubs that cannot, or will not, be successful under our new strategy and in some cases – historically have not been."
Sears/Kmart: The Sears (SHLD) meltdown is well-documented. The company, which also owns the Kmart brand, operated 2,317 stores 10 years ago. However, as of the end of 2017, it owned 1,002. The cutting isn't done. Hedge-fund-manager-turned-retail-CEO Eddie Lampert said at the beginning of 2018 that 103 more units were on the chopping block.
It's certainly a tidal wave of store shutdowns. But do not assume that a shrinking footprint automatically implies fiscal trouble.
Foot Locker is a prime example. At the end of 2005, the company's 3,921 stores in operation had generated $5.7 billion in revenue. The 3,310 Foot Locker stores still up and running as of the end of 2017 drove $7.8 billion worth of business.
"This is not the 'end of the world' for the industry," says Tom Erskine, chief marketing officer and senior vice president of product for retail merchandising software company One Door. "Net store openings and closings were positive in 2017, and forward-thinking retailers are quickly learning how to take advantage of their store footprints as a way to create new, highly differentiated customer experiences."
The point? Sometimes closing some units' doors is a smart strategic move. Sometimes.
However, other times, store closures are the sign of weakness they appear to be. Take Sears, for instance. It announced shortly after 2017's all-important holiday shopping season that it would shut down 64 Kmarts and 39 Sears stores, extending a multiyear streak of closures that reflects a multiyear streak of declining revenue. But these closures have not helped Sears improve its business. Same-store sales, which measures retailing success without penalizing the organization for the loss of sales simply due to store closures, fell a steep 15.6% year-over-year during the holiday quarter.
It's a clear clue that management isn't properly using its remaining resources to somehow get patrons back into its remaining Sears and Kmart locations.
The trick appears to be a successful combination of online and offline business. Last year's year-over-year improvement in United States' retail spending was a solid 3.9%, but the e-commerce sliver of that growth was up roughly 11%.
That largely influences our look at some of the retailers that may be altogether gone within just a few years, victims of obsolesces and more culturally-relevant alternatives like Amazon.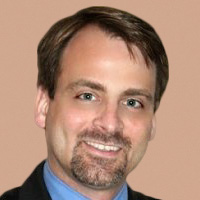 Contributing Writer, Kiplinger.com
James Brumley is a former stock broker, registered investment adviser and Director of Research for an options-focused newsletter. He's now primarily a freelance writer, tapping more than a decade's worth of broad experience to help investors get more out of the market. With a background in technical analysis as well as fundamental analysis, James touts stock-picking strategies that combine the importance of company performance with the power of stock-trade timing. He believes this dual approach is the only way an investor has a shot at consistently beating the market. James' work has appeared at several websites including Street Authority, Motley Fool, Kapitall and Investopedia. When not writing as a journalist, James works on his book explaining his multi-pronged approach to investing.