Raise Money for Your Cause Via Crowdfunding
A crowdfunding campaign could raise thousands of dollars—or nothing at all. Here's how to do it right.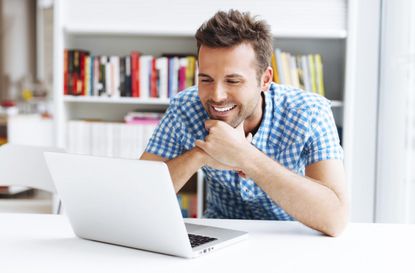 (Image credit: Getty Images/iStockphoto)
If you've ever spent a weekend making cookies for a bake sale, selling wrapping paper to neighbors or washing cars for a cause, you know that fund-raising is hard work. People are busy, they have a lot of demands on their dollars, and they don't need any more Yankee Candles.
Enter crowdfunding, which has the potential to raise thousands of dollars for everything from college tuition to medical emergencies. GoFundMe.com, one of the most popular charity crowdfunding sites, has raised more than $1.25 billion from more than 13 million donors since its launch in 2010. Recent campaigns have run the gamut, from a waterskiing program for disabled veterans to a rebuilding plan to help historic Harpers Ferry, W.Va., recover from a devastating downtown fire.
Late last year, crowdfunding site Indiegogo, which focuses on raising funds for business start-ups, launched Indiegogo Life in response to an explosion in the number of fund-raisers related to individual causes in the past few years, says Breanna DiGiammarino, who developed Indiegogo Life. The most famous example was a 2012 campaign for Karen Klein, a bus monitor in upstate New York who was bullied by a group of adolescents. After a video of Klein's ordeal went viral, a Toronto nutritionist launched a crowdfunding campaign on Indiegogo to raise $5,000 to send Klein on vacation. When the campaign closed a month later, it had received more than $700,000 in contributions. (Klein used the money to retire, help her family and start an anti-bullying foundation.)
Subscribe to Kiplinger's Personal Finance
Be a smarter, better informed investor.
Save up to 74%
Sign up for Kiplinger's Free E-Newsletters
Profit and prosper with the best of expert advice on investing, taxes, retirement, personal finance and more - straight to your e-mail.
Profit and prosper with the best of expert advice - straight to your e-mail.
Most fund-raising campaigns, though, fall well short of that amount, or even a modest goal. Many generate less than $1,000, and some raise nothing at all. If you're considering launching a campaign, take a peek behind the crowdfunding curtain before you launch your appeal. See below for feesfor the most popular sites.
Pick your platform
Kickstarter, perhaps the most famous crowdfunding site, is focused on creative business ventures (see Strike It Rich), but cause-related businesses are also popular on the site. Sara Chipps and Brooke Moreland, cofounders of Jewelbots, used a Kickstarter campaign to raise money to manufacture friendship bracelets that help tween and teenage girls learn how to write computer-programming code. In its fund-raising campaign, which closed in August after raising more than $150,000, Jewelbots noted that the number of women who are studying computer science has dropped since the 1980s, despite studies showing that girls have a strong interest in science, technology and mathematics.
Moreland, a technology and fashion entrepreneur, says she and Chipps, a software developer, used their social networks in technology and media to generate interest in the campaign, particularly in the first few days. "Once you have momentum, success breeds more success," she says. Offering rewards helped, too: Their campaign rewards included Jewelbots bracelets.
Kickstarter doesn't permit users to raise funds for a personal cause or charity unless the money will be used for a specific project they can share with supporters. Also, with Kickstarter, if you don't meet your fund-raising goal, you don't get any money.
[page break]
Other crowdfunding sites, including GoFundMe, Indiegogo Life, GiveForward, YouCaring and Fundly, are more flexible. Some fund-raisers are continuing to use Indiegogo's standard platform rather than Indiegogo Life, particularly if they're raising money for arts projects. Michelle Armstrong, an artist and art teacher, and Carla Brown, owner of the Hive hair salon in Lexington, Ky., are using Indiegogo to raise $6,500 to paint a mural depicting a beehive and native Kentucky flowers on the side of the salon. The project is designed to revitalize the neighborhood and raise awareness of the decline in the bee population.
Armstrong says another local artist recommended using Indiegogo to raise funds because of its flexibility. "If you don't meet your goal, you can still keep what you raised," she says. At the end of July, the campaign had raised $1,310, about 20% of its goal. As rewards, donors are being offered hand-painted bee earrings, a painting of a bee, and a haircut.
Tap your social network
No matter which site you choose, you'll be competing for attention with thousands of other causes, from homeless cats to a bailout fund for Greece. Don't count on strangers to pick you out of the crowd. The most successful fund-raising campaigns are shared on social media with family and friends, says GoFundMe spokeswoman Kelsea Little.
Alexis-Brianna Felix, a student at Boston University, says social networking was critical to the success of her 2013 GoFundMe campaign. Felix, who grew up in a low-income family in the Bronx, launched the campaign during her sophomore year of college, after she realized that even with financial aid, she needed an additional $5,000 to stay in school.
The link to her GoFundMe campaign was shared hundreds of times on Facebook, enabling her to reach her goal within 27 hours. She ended up raising more than $9,000 and is on track to graduate with a bachelor's degree in public relations early next year. Felix says many of the contributions came from teachers and parents associated with the Horace Mann School, an elite private high school Felix attended on scholarship.
Felix was initially hesitant to share details about her financial struggles with strangers. "My family is proud, and we don't talk about money," she says. She overcame her reluctance after a conversation with her best friend. "She told me, 'Pride is for tomorrow,' " Felix says. "The most important thing was to complete my education."
Hire help?
When Appetite for Change, a nonprofit that promotes urban agriculture and job training programs in North Minneapolis, launched its Kickstarter campaign for education and training programs, some of the first responses didn't come from supporters. Instead, they came from consultants who wanted to assist with the campaign. "I didn't realize how many of them were out there," says executive director Michelle Horovitz.
They also wasted their time. Appetite for Change had already hired someone to help it produce a video and come up with rewards for donors. The campaign raised $60,144, much more than the goal of $40,000.
Consultants can help attract attention on social media and make sure the donor rewards are delivered after the campaign ends. The downside, of course, is that consultants' fees will reduce the amount available for your cause. In the Appetite for Change campaign, the consultant charged 10% of the amount raised.
If you're tempted to hire help, exercise the same due diligence you'd use for any service. Check with references, and make sure you understand how you'll be charged. Look for someone who has experience with campaigns similar to yours. The consultant Horovitz hired, for example, had previously developed campaigns for food-related businesses.
Advice for donors
Keep in mind that there's not a lot of accountability in the crowdfunding world. When you're approached by a charity, you can go to the charity's Web site, review its financial statements and check its rating on watchdog sites, such as the Better Business Bureau's Wise Giving Alliance. That's usually not possible with a crowdfunding campaign unless it's raising money for a registered charity. Crowdfunding sites do little to vet campaigns, which makes them vulnerable to fraud.
That means it's up to you to make sure the cause is legitimate. Start by researching the background of the people who organized the campaign. Check their social media profiles and Web sites. If they're launching a product, find out if they've done something similar in the past, recommends David Gallagher, a spokesman for Kickstarter. Most crowdfunding sites provide a way to contact the organizer, so don't be afraid to ask questions. Look for regular updates, and check to see if the organizer's friends and family have contributed. If a campaign can't rally support from them, it's unlikely to meet its goal, says DiGiammarino, of Indiegogo Life.
Be particularly wary of campaigns launched immediately after a national or local tragedy. Opportunistic crooks have enriched themselves by exploiting donors' desire to help grief-stricken families. For example, after 20-year-old Brianna Rodriguez was killed in a car accident in Fair Oaks, Calif., last year, several GoFundMe campaigns appeared, purportedly in her honor. Brianna's father, Javier, says he never authorized them.
[page break]
In other instances, well-meaning people have organized crowdfunding campaigns without notifying the victims' families. After the mass shootings in Aurora, Colo., and Newtown, Conn., several fund-raisers were launched without permission from families to use the victims' names and photos. "If a donor has any reservations about a campaign, I would recommend erring on the side of not donating," says Little, of GoFundMe.
Understand the tax implications, too. Gifts to a crowdfunding site that's owned and managed by a charity that has tax-exempt status from the IRS are generally tax-deductible, minus the value of any thank-you gifts. Examples of this kind of crowdfunding site include GlobalGiving.org and DonorsChoose.org.
Sometimes, for-profit crowdfunding sites sponsor campaigns for registered charities. This is common after a major disaster, such as the earthquake in Nepal earlier this year. In such instances, donations may be tax-deductible if the crowdfunding site uses a payment platform that sends donations directly to the charity. In order to claim the deduction, though, you must receive a receipt from the charity acknowledging your contribution.
The vast majority of cause-related crowdfunding campaigns are for individuals, not registered charities. These donations aren't deductible, even if the recipients are in dire need of help. The upside is that people who receive donations from crowdfunding campaigns don't have to pay taxes on the money unless they're raising funds for a business purpose.
How much a campaign costs
In addition to GoFundMe and Indiegogo Life, crowdfunding sites that let you raise money for a cause include Fundly, GiveForward and YouCaring. Fees will reduce the amount of money you get to keep.
-- Fundly uses a tiered system of "platform" fees (a percentage of the contributions that goes to the site). It charges 4.9% on the first $50,000 raised, 4.4% for donations between $50,001 and $500,000, 3.9% for donations between $500,001 and $1 million, and 2.9% on donations raised after $1 million. It also charges a 3% processing fee.
-- GiveForward charges platform and processing fees of 7.9%, plus 30 cents per transaction.
-- GoFundMe charges a 5% platform fee, along with a credit card processing fee of 2.9%, plus 30 cents per donation.
-- Indiegogo Life charges no platform fee for categories including medical needs, emergencies, education, memorials, celebrations and volunteer efforts. To cover processing costs for electronic payments, it levies a 3% fee plus 30 cents per donation.
-- Kickstarter doesn't permit users to raise funds for a personal cause or charity unless the money will be used for a specific project they can share with supporters. Fees depend on how much money you raise. If you fall short of your goal, none of your contributors will be charged, you won't receive any money, and you won't pay any fees. If you reach or exceed your goal, you'll pay 5% of the amount you collect, along with processing fees of 3%, plus 20 cents per pledge.
-- YouCaring charges a 2.9% processing fee, plus 30 cents per donation, but it doesn't impose a platform fee.

Senior Editor, Kiplinger's Personal Finance
Block joined Kiplinger in June 2012 from USA Today, where she was a reporter and personal finance columnist for more than 15 years. Prior to that, she worked for the Akron Beacon-Journal and Dow Jones Newswires. In 1993, she was a Knight-Bagehot fellow in economics and business journalism at the Columbia University Graduate School of Journalism. She has a BA in communications from Bethany College in Bethany, W.Va.