When is a 'Fiduciary' Truly Acting as a Fiduciary?
The Department of Labor's fiduciary rule, which went into effect on June 9, aims to protect retirement investors from financial adviser conflicts of interest, but consumers still must watch out for themselves.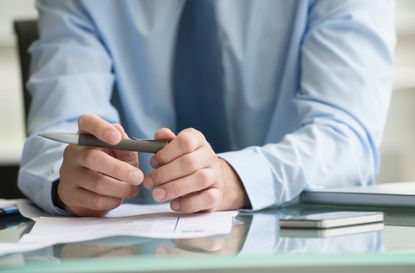 (Image credit: This content is subject to copyright.)
Much has been written about the new Department of Labor rule requiring most financial advisers be held to a "fiduciary" standard. Until the rule went into effect, a majority of financial advisers were legally held to a watered-down requirement requiring "suitability" of advice. Two questions come to mind:
What is the difference between advice that meets the fiduciary standard and advice that's merely suitable?
How do I know if a fiduciary is truly acting as one?
The best way to explain the concepts is through examples. Frank is 65 years old, very conservative and concerned about stock market volatility. He owes $300,000 on his mortgage while paying interest at 4%. He has $400,000 in cash currently, $350,000 in an IRA account and wants to sell an older rental house for $300,000 with a potential income tax on the sale of $50,000.
A Broker/Dealer's 'Suitable' Advice
First Frank seeks the advice of a broker held to the suitability standard. Sarah works for a very large national company based on Wall Street. She knows if she tells Frank to pay off his mortgage, she will lose potential business, and potentially her job. You see, since she is held only to a suitability standard, she owes her primary allegiance to the company she represents, not to the investor.
Subscribe to Kiplinger's Personal Finance
Be a smarter, better informed investor.
Save up to 74%
Sign up for Kiplinger's Free E-Newsletters
Profit and prosper with the best of expert advice on investing, taxes, retirement, personal finance and more - straight to your e-mail.
Profit and prosper with the best of expert advice - straight to your e-mail.
Instead of recommending that Frank pay off his mortgage, she instead brings out graphs showing how the stock and bond market has performed historically in an attempt to convince this person how investing in the market will be better than paying off a mortgage in retirement. In the end, a lot of pressure is applied for Frank to invest the cash, the IRA and the rental property proceeds net of tax into stocks and bonds. Sarah would invest the $1 million into loaded mutual funds where Frank is charged $57,500 in commissions on the first day.
Fiduciary Advice from 2 RIAs with 2 Different Opinions
Next, Frank seeks the advice of two different Registered Investment Advisers (RIA) held to the fiduciary standard. The first RIA suggests the same advice he heard from Sarah, but would invest in no-load funds so that Frank can avoid paying the commission. The second RIA suggests paying off the mortgage, and investing the rest into stocks and bonds. In each of the three meetings, Frank brought up the fear of rising interest rates and questioned whether bonds were the best investment solution. Each adviser responded similarly, citing long-term historical bond performance statistics.
Do RIAs held to the same standard sometimes offer completely different advice? The answer to this question is absolutely yes. This fiduciary standard of care isn't always consistently applied. One problem with this standard is that if you sell stocks and bonds for a living, you may be convinced everyone needs stocks and bonds. If you sell annuities and not stocks, you may tell the world about how horribly volatile the stock market is and talk them out of investing in stocks and bonds.
A Final Piece of Fiduciary Advice with a Different Take
What might a better fiduciary solution look like here? Frank sought out the advice of an RIA who was also a CPA. The first piece of advice was to pay off that mortgage. The second piece was to get a home equity line of credit in case of a liquidity emergency. As for the rental house, instead of paying the income tax on the sale, a tax-deferred 1031 exchange was decided upon, reinvesting into a professionally managed apartment complex. Finally, a mix of stocks and a fixed indexed annuity was recommended as a bond substitute.
Frank saved on income taxes, improved cash flow, and has better growth potential without significantly adding to overall portfolio risk.
The Final Word: My Take on the Fiduciary Rule
I'm generally happy about the new DOL rule and its attempt to raise the bar within my industry. However, I don't think the new rule goes far enough. How can an adviser truly offer the best advice if they aren't licensed in — and fully understand — stocks, bonds, passive real estate, insurance products and federal tax law implications?
In the end, financial planning advice is based on the opinion of your adviser. Opinions vary between advisers based upon what they are familiar with, their licensing and experience. Opinions cannot be easily measured or compared.
So, even with a new set of standards within the industry, it's still up to the consumer to perform their own due diligence when selecting the best financial adviser for themselves.
Owner, Madrona Financial Services
Brian Evans is the owner of Madrona Financial Services (opens in new tab), Madrona Funds, LLC, and Bauer Evans CPAs (opens in new tab) and serves as the firms' chief investment officer, lead planner and senior portfolio manager. He was honored to ring the bell on the NYSE. Evans also hosts a weekly radio show on KTTH 770 AM, KRKO 1380 AM and KVI 570 AM, is a nationally published author and has been a regular guest on New Day Northwest, CNBC and Fox television.