5 Tips for Dealing with Your Securities Broker
"Trust, but verify" is a good motto for dealing with the people who help you buy stocks. Here's how savvy investors can help protect themselves.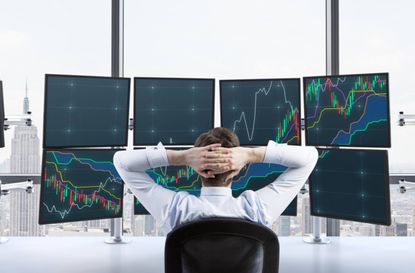 (Image credit: Ismagilov)
It is no longer sufficient to be a "saver." Saving money in a bank account is a critical first step to any long-term family financial plan. But after saving sufficient funds for dealing with expenses, both ordinary and unexpected, a long-term financial plan must reach beyond a savings account. Many Americans — now more than ever — have a relationship with a brokerage firm, to buy and sell stocks and other financial securities. Here are some things you should keep in mind.
1. Investigate before you invest.
Almost all brokerage firms and individual brokers are registered with the Financial Industry Regulatory Authority. FINRA is a "self-regulatory organization" under federal securities laws. FINRA operates "Broker Check," which investors can access at https://brokercheck.finra.org/. This allows you to review the regulatory compliance history of the firm, and the individuals, you are dealing with.
2. Read your paperwork every month.
Take the time to review any changes to your account every month. If you've chosen electronic document delivery, log on at least once a month. This has a number of benefits. It compels you to stay abreast of your holdings, and it will alert you to any transaction you do not recognize. Such events are rare but can be very consequential. If you do find a transaction you do not understand, by all means call the brokerage. But … and this is important … if there is an error in your account, make sure to write to your brokerage firm about the error. Should there be any question about the validity of any transaction, you want to be able to say that the transaction was recognized quickly and documented as soon as possible.
Subscribe to Kiplinger's Personal Finance
Be a smarter, better informed investor.
Save up to 74%
Sign up for Kiplinger's Free E-Newsletters
Profit and prosper with the best of expert advice on investing, taxes, retirement, personal finance and more - straight to your e-mail.
Profit and prosper with the best of expert advice - straight to your e-mail.
3. Understand your investments.
If you don't understand an investment, then you shouldn't be involved in it. Here is an actual investment pitch: "Objectives are achieved through a top-down, bottom-up process that identifies disparities in the economy or securities sectors, creating +/- changes in market perception." Huh?
4. Understand that no investment is guaranteed.
Unlike bank deposits, investing involves risk. No one can assure you that any one of your investments is foolproof. Indeed, if you are told by any party, be it a brokerage firm, or any other person soliciting your money, that the investment is guaranteed, beware.
5. Make sure your securities are held by an SIPC member brokerage firm.
Brokerage firm failures are rare. However, if for any reason your securities broker cannot return your securities to you, you have certain protections available to you from the Securities Investor Protection Corp. To learn more about SIPC, how you are protected, and the limits of that protection, visit the SIPC website at www.sipc.org. You can check on the website to assure that your brokerage firm is, in fact, a member of SIPC.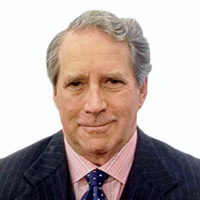 President and CEO (retired), Securities Investor Protection Corporation
Stephen Harbeck served as President and Chief Executive Officer of the Securities Investors Protection Corp., a nonprofit created by Congress to protect customers of failed brokerage firms, from 2003 to 2018. He guided SIPC through the insolvency of Lehman Brothers, the largest bankruptcy in history, the collapse of Bernard Madoff's brokerage firm, the largest Ponzi Scheme in history, and other major insolvencies. Harbeck retired as President and CEO of SIPC in 2019. Since then he has acted as a consultant to the Shanghai Financial Court, and Shanghai Jiao Tong University, and is currently a consultant to the Japan Investor Protection Fund.

SIPC, as a matter of policy, disclaims responsibility for any private publication by any of its employees. The views expressed herein are those of the author and do not necessarily reflect the views of SIPC or the author's colleagues on the staff of SIPC.