7 Things You Need to Know About Mutual Funds
Do you know what dead money costs are? Have you read your prospectus? What you don't know can cost you.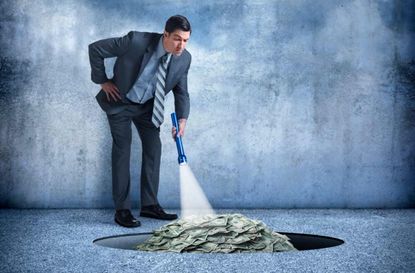 (Image credit: DNY59)
Whether you're an experienced investor or just a beginner, you probably know something about mutual funds.
They've been around since 1924, and the Investment Company Institute estimates that nearly half of all U.S. households now invest in them (opens in new tab).
Mutual funds have grown so popular because they offer easy access to different securities without the need to research and buy hundreds of stocks. Years ago, before mutual funds, small investors couldn't put up enough money to invest in a company like Apple or Microsoft. Now, they can get into a fund that holds those sought-after stocks (or commodities, bonds, currencies and precious metals).
Subscribe to Kiplinger's Personal Finance
Be a smarter, better informed investor.
Save up to 74%
Sign up for Kiplinger's Free E-Newsletters
Profit and prosper with the best of expert advice on investing, taxes, retirement, personal finance and more - straight to your e-mail.
Profit and prosper with the best of expert advice - straight to your e-mail.
Hidden costs of mutual funds
But there are many things about mutual funds the average investor might not be aware of — and those gaps in your knowledge could end up costing you money.
Often your fund's expenses can be higher than you think. There are the stated expenses (disclosure is required by the Securities Exchange Act of 1934), which include administrative, management and marketing fees, as well as front- or back-end commissions. But there are plenty of unstated expenses as well, but you have to know where to look in order to find them.
Each time a mutual fund buys and sells, it incurs a small trading cost. The greater the activity, the higher the cost. There are transaction commissions and market impact costs, too. And mutual funds can be tax inefficient. Often, a fund will issue 1099s for gains the fund made. The investor doesn't actually see the money — it's reinvested — but they pay taxes on it.
Tips for investors
What can you do to help make better investment decisions for your hard-earned money?
1. Check out the portfolio's turnover. It's the measure of how often a fund buys and sells assets, and it can give you an idea of the strategy the fund manager is following.
2. Look at the tenure of the fund manager. If there's a new manager every three to five years, that may a red flag. You want someone with a track record leading your fund.
3. Watch for misleading advertising. Don't fall for a fund just because it has a sexy name that sounds like a money-maker.
4. Be clear about the risks tied to a bond mutual fund. A fund might have some insured or guaranteed bonds, but it also may have some high-risk bonds. Make sure you're comfortable with the level of risk.
5. Be aware of dead money costs. A fund manager has to hold onto a certain amount of cash for redemptions and purchase opportunities. You own a percentage of that cash. You may think your money is 100% invested, but it rarely is.
6. Read the prospectus. A mutual fund has to disclose its activities in the prospectus, but not everyone looks at it, or they give it a cursory glance. That's where you'll find the information you need to make a sound judgment before you buy. For help in understanding the language, check out the U.S. Securities and Exchange Commission's "How to Read a Mutual Fund Prospectus." (opens in new tab)
7. Don't get too caught up in the Morningstar ratings. Morningstar ratings serve a purpose: They can give you a sense of a fund's risk-adjusted return and how well it has performed relative to others in its category. But the system has limitations and should not be your sole decision-making metric.
You don't need to become an expert on mutual funds, but you do need to know the basics. Talk to a trusted financial professional who can help you understand the good, the bad and the fine print.
Kim Franke-Folstad contributed to this article.
Investment advisory services offered through Global Financial Private Capital, LLC, an SEC Registered Investment Adviser. SEC registration does not imply any level of skill or training.
Founder and Chief Investment Officer, Roberts Wealth Management
Paul E. Roberts Jr. is the founder and chief investment officer of Roberts Wealth Management (opens in new tab). He has passed the Series 65 exam and has insurance licenses in Texas, Louisiana, Mississippi and Alabama. He spent 22 years as a practicing CPA, then founded Roberts Wealth Management, a firm that focuses on estate preservation and retirement planning. His primary areas of focus are retirement income planning, investment management, 401(k)/individual retirement account (IRA) guidance and asset protection.