To Save More, Tap Into Your Emotions
Objecs that have special meaning to you could be the key to identifying your savings goals.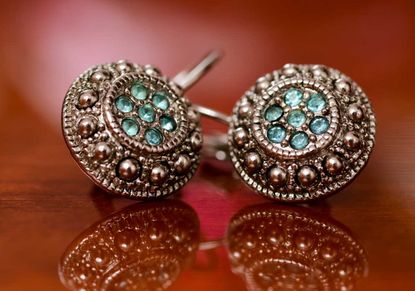 (Image credit: Costin Constantinescu)
I am knee-deep in mementos and family heirlooms these days, having cleaned out three separate houses within the past 14 months following my parents' deaths and an aunt's decision to downsize. So, naturally, I was intrigued when I came across a recent study that says these very heirlooms might help plump up my savings.
The study comes from Brad Klontz—a psychologist, certified financial planner and associate professor at Creighton University—and was funded by Capital One. The object was to find out whether tapping into your emotional connections to nostalgic items could inspire you to save more--sort of a search for a savings talisman.
Remember the good times. Here's how it worked: In five cities—Atlanta, Austin, Boston, Dallas and Seattle--experimenters invited the public to a seminar on savings, to be conducted at a local hotel. When participants arrived on the day of the seminar, they were sent to one of two conference rooms. The first group heard a standard presentation on financial literacy, which touched on the importance of saving, the power of compound interest and various saving strategies.
Subscribe to Kiplinger's Personal Finance
Be a smarter, better informed investor.
Save up to 74%
Sign up for Kiplinger's Free E-Newsletters
Profit and prosper with the best of expert advice on investing, taxes, retirement, personal finance and more - straight to your e-mail.
Profit and prosper with the best of expert advice - straight to your e-mail.
The second group was told to bring an item of sentimental value (or a picture of one). They arrived with teddy bears, Grandma's locket, Grandpa's watch, wedding rings, aged photos of favorite family vacations and all manner of mementos. In their conference room, they were given a tri-fold board and art supplies, magazines, scissors and glue. "It looked like a kindergarten classroom at art time," says Klontz.
After being cued to visualize the memories connected with their items, participants used the art supplies to depict those memories on the first panel of their board. On the third panel, they wrote or depicted the emotions the memories elicited, expressing why the memories were so meaningful and the values underlying them. Concepts conjured up included happiness, family, home, safety, security, adventure—you get the picture. On the middle panel, participants identified their top three savings goals, in words or pictures. They were told to be as specific as possible--not "retirement," but "retirement home on the beach." Not just "new car," but the make and model, along with the person they envisioned in the passenger seat.
A savings bump. Three weeks later, Klontz found that both groups had increased their rate of saving as a percentage of income. The financial literacy group boosted their savings by 22%; the emotional group, by 67%, with increases in the five cities ranging from 40% to 115%. The experiment shows that one way to get around the primal human instinct that makes it hard to delay gratification for some future goal is to connect that goal with other primal, motivating emotions, says Klontz.
To try it at home, find something meaningful, and ask yourself what feelings or values you associate with it. Chances are, they're also what underlie your savings goals. To tap those emotions, envision the future as specifically as possible. Tape a picture to your mirror, or use an evocative image as your screen saver. Set up automatic contributions to a savings or investment account while you're fired up, and name the account--you might contribute more to the Red Maserati fund or the Family Oceanfront Condo account.
Klontz has a savings talisman of his own: a money clip he gave his grandfather for Christmas one year. Shortly before the elder gentleman died, he pressed it back into Klontz's hand. "My grandfather was low-income and passed away in a trailer park," says Klontz. To him, the heirloom represents love of family and a desire to create a legacy of abundance that his grandfather wasn't able to enjoy. "Funny that it's a money clip," he says.
Executive Editor, Kiplinger's Personal Finance
Anne Kates Smith brings Wall Street to Main Street, with decades of experience covering investments and personal finance for real people trying to navigate fast-changing markets, preserve financial security or plan for the future. She oversees the magazine's investing coverage, authors Kiplinger's biannual stock-market outlooks and writes the "Your Mind and Your Money" column, a take on behavioral finance and how investors can get out of their own way. Smith began her journalism career as a writer and columnist for USA Today. Prior to joining Kiplinger, she was a senior editor at U.S. News & World Report and a contributing columnist for TheStreet. Smith is a graduate of St. John's College in Annapolis, Md., the third-oldest college in America.