How I Quickly Resolved My Case of Identity Theft
It was one of my biggest fears. But once it ended up happening, it was actually manageable.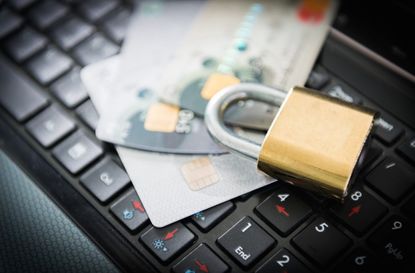 (Image credit: sirastock)
Few things have haunted me as much as the fear of having my identity stolen. What a nightmare it would be, my credit in shambles and the prospect of spending countless hours to restore my good name. To quell the anxiety, I've paid for various credit-monitoring services over the years.
And then this spring it happened: I received an alert about a suspicious credit inquiry. My Social Security number had been used to open a new PayPal credit account in my name. Cue the panic attack...
However, as with most things in life, the anxiety turned out to be worse than the reality. Because I caught the fraud so quickly – within hours of the PayPal account being opened – I was able to minimize the damage. No charges were made to the fake account, and no other accounts were opened with my information.
Subscribe to Kiplinger's Personal Finance
Be a smarter, better informed investor.
Save up to 74%
Sign up for Kiplinger's Free E-Newsletters
Profit and prosper with the best of expert advice on investing, taxes, retirement, personal finance and more - straight to your e-mail.
Profit and prosper with the best of expert advice - straight to your e-mail.
Here's what I did to successfully shut down the identity thieves -- including a few new tactics I learned along the way:
It all started with Equifax credit monitoring (cost: about $12 per month through my bank), which alerted me to the bogus credit inquiry from PayPal. As I hadn't applied for any lines of credit, I knew I needed to take action.
I called PayPal right away and explained to a representative that I did not open the new account. She froze it and launched an internal investigation.
I then contacted Equifax to place a 90-day initial fraud alert on my record. This alert is free on request, and once you've placed it with one credit bureau, the alert is automatically placed with the other two credit agencies. For at least 90 days, my credit was safe.
[Insert a sigh of relief here.]
As I awaited PayPal's internal investigation, I also took the time to create an account with the FTC (opens in new tab) so that I would have a record of the incident. Documentation is necessary if you want to take advantage of a free credit freeze for fraud victims (more on this in a moment). I give big props to the FTC for a helpful website and charming phone service agents. I also submitted a police report online for further documentation.
What the Experts Say
I reached out to a couple of experts to see if I had responded appropriately: Michael Bruemmer, vice-president for consumer protection at Experian, and credit expert John Ulzheimer, formerly of FICO and Equifax. Both agreed that I get an A, because most consumers would have disputed the issue with PayPal and stopped there. Bruemmer also gave me points for monitoring my accounts so proactively, which is one of his key steps to identity protection, along with shredding prescreened offers and personal documents you no longer need.
After a few weeks, I received written confirmation from PayPal that the fraudulent account would be closed.
To prevent future credit breaches, I next had to choose between establishing an extended fraud alert or freezing my credit completely. With an extended fraud alert, which lasts seven years, creditors can still access your report as long as they first take steps to verify your identity. A credit freeze means your credit report can't be accessed unless you specifically grant permission.
"The credit freeze is the Fort Knox of credit protection," says Ulzheimer. Although you need to unfreeze your account each time you apply to open a new account—say, with a home utility or cell-phone provider--or anytime you apply for credit, "the ability to decide when someone can access your credit report is a really empowering thing for a consumer." And you don't have to have your identity stolen to do it. Just be aware of your state's laws regarding credit-freeze costs and requirements (opens in new tab).
I opted for the credit freeze. Because I was the victim of fraud and had a police report, I was entitled to place the freeze free if I sent my documentation via certified mail. Unlike the initial fraud alert, which carried over automatically to all three credit bureaus, I had to request a separate freeze at each bureau. (Note: In my state, anybody can freeze their credit online for a $10 fee. And because the cost to send my documentation by certified mail would have exceeded $10, I, too, chose to pay the fee to freeze my credit online.)
Sure, the credit freeze will ultimately require more judiciousness on my part whenever I apply for credit in the future. (Note to self: Do not forget your PIN numbers.) But it's completely worth it for the peace of mind. There are plenty of things to be anxious about. I don't want identity theft to be one of them.
Contributing Writer, Kiplinger.com
Before joining the Kiplinger team as Online Community Editor in 2013, Rebecca was associate travel editor at the Huffington Post, where she also handled the travel section's social media. She landed at AOL/HuffPost after earning an MS in journalism at Northwestern University's Medill School, with a concentration in health and science journalism. Prior to that, she covered lifestyle at Jacksonville Magazine, in Jacksonville, Fla., preceded by a stint at American Cheerleader magazine. She holds a BA from the College of William and Mary.