How Hard Will Coronavirus Hit U.S., Global Economies?
COVID-19 poses serious risk of economic damage, possibly even a recession, even as its health impacts will be limited.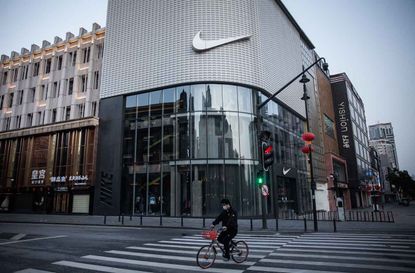 (Image credit: 2020 Getty Images)
Markets are panicking about coronavirus. Should you? No. But the risks are serious. The virus itself is dangerous but not dire, based on the outbreaks that have happened so far. It's highly infectious, but seems far less deadly than SARS, which killed about 10% of its victims. More people are likely to die of the seasonal flu this year than of coronavirus, based on recent trends.
The Federal Reserve is bound to cut interest rates. But that won't do much. Availability of credit isn't the problem. Any Fed cuts will be largely symbolic. Interest rates, short- and long-term, are likely to be depressed while the panic lasts. On employment, we see a modest effect: some layoffs, but the unemployment rate is unlikely to rise past 4% from its current 3.6%.
However bad the situation gets, the hit to global trade is already a given. Expect shortages of certain goods to begin by late March or April as inventories run out, especially so for electronics, ingredients for generic drugs and automotive parts.
Subscribe to Kiplinger's Personal Finance
Be a smarter, better informed investor.
Save up to 74%
Sign up for Kiplinger's Free E-Newsletters
Profit and prosper with the best of Kiplinger's expert advice on investing, taxes, retirement, personal finance and more - straight to your e-mail.
Profit and prosper with the best of Kiplinger's expert advice - straight to your e-mail.
The U.S. imports more than half of computers and electronics for smart phones, tablets and many other devices from Asia. So while it's too early to know which particular products might be hurt most, if you're in the market for a gadget like a new phone or virtual-reality headset, you might want to buy now. Similarly, if you rely on a generic drug, consider reaching out to your doctor to check on name-brand alternatives or getting a prescription for a longer supply. Oh, and garlic. With China providing 70% of the U.S. consumption, you might want to set some aside to keep enough zest in your cooking. In the longer run, expect businesses to rethink their global supply chains and bring more production home. We are already hearing of such plans in the works.
As for the stock market: Count on more volatility, with further selloffs on any bad news, and brief rallies on any hopeful news. How much lower stocks go is impossible to say. We advise exercising caution about making any big moves, either buying or selling. Sometimes during turbulent times, it's best to sit tight.
So, where does this all end? With the development of a better virus test kit, drugs that can treat the effects and lower the death rate, and with a vaccine. Better test kits have been developed, but await production and distribution. Several possible vaccines have been proposed, and will soon begin human testing. But it is likely to be nine to 12 months before any vaccine will become widely available.
Staff Economist, The Kiplinger Letter
David is both staff economist and reporter for The Kiplinger Letter, overseeing Kiplinger forecasts for the U.S. and world economies. Previously, he was senior principal economist in the Center for Forecasting and Modeling at IHS/GlobalInsight, and an economist in the Chief Economist's Office of the U.S. Department of Commerce. David has co-written weekly reports on economic conditions since 1992, and has forecasted GDP and its components since 1995, beating the Blue Chip Indicators forecasts two-thirds of the time. David is a Certified Business Economist as recognized by the National Association for Business Economics. He has two master's degrees and is ABD in economics from the University of North Carolina at Chapel Hill.