COVID-19 Home Test Kits and PPE are Tax Deductible
You can also pay for home testing kits and personal protective equipment with FSA and HSA funds.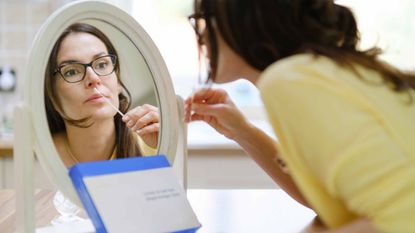 (Image credit: Getty Images)
According to the IRS, COVID-19 home testing kits are an eligible medical expense under the tax code. Personal protective equipment (PPE), such as masks, hand sanitizer and sanitizing wipes, are also eligible medical expenses if they're used primarily for preventing the spread of COVID-19. That means taxpayers who itemize can deduct the cost of home testing supplies and PPE to the extent their total eligible medical and dental expenses exceed 7.5% of their adjusted gross income (AGI).
For example, suppose you buy a home COVID-19 test kit for $75 and $50 worth of PPE this year. You also have another $4,875 of medical expenses for a total of $5,000 in eligible medical and dental expenses. If your AGI is $50,000, the first $3,750 of your medical and dental expenses are not deductible ($50,000 x 7.5% = $3,750). But you can deduct the remaining $1,250 ($5,000 – $3,750 = $1,250).
In addition, as eligible medical expenses, you can pay for COVID-19 home testing kits and PPE with money in a health flexible spending arrangement (health FSA), health savings account (HSA), health reimbursement arrangement (HRA), or Archer medical savings account (Archer MSA).
Subscribe to Kiplinger's Personal Finance
Be a smarter, better informed investor.
Save up to 74%
Sign up for Kiplinger's Free E-Newsletters
Profit and prosper with the best of expert advice on investing, taxes, retirement, personal finance and more - straight to your e-mail.
Profit and prosper with the best of expert advice - straight to your e-mail.
Also note that only unreimbursed expenses count as eligible medical and dental expenses. So, if you're reimbursed for expenses you originally paid, you must reduce the total amount of your expenses by that amount when claiming the medical expense deduction. Likewise, if your insurance company pays for part of your expenses and you pay the rest, you can only deduct the amount you paid.
Whose Medical Expenses Can You Deduct?
You can deduct COVID-19 home test kits and PPE you purchase for yourself and certain other members of your family. Under the tax law, you can deduct medical and dental expenses you paid for anyone who was one of the following either when the medical or dental services were provided or when you paid for them:
Your spouse;
A dependent you claim on your tax return;
Your child whom you don't claim as a dependent because of the rules for children of divorced or separated parents;
A person you could have claimed as a dependent on your return, except that he or she received $4,300 or more of gross income or filed a joint return; and
A person you could have claimed as a dependent, except that you, or your spouse if filing jointly, can be claimed as a dependent on someone else's tax return.
Under these rules, you may even be able to deduct the cost of a COVID-19 home test kit or PPE for your parents. For example, if you provide over half of your mother's support but can't claim her as a dependent because she received wages of $4,300 or more during the year, you can still deduct any eligible medical expenses you paid for your mother if all other requirements are met (e.g., medical expenses exceed 7.5% of your AGI, etc.).
Rocky Mengle was a Senior Tax Editor for Kiplinger from October 2018 to January 2023 with more than 20 years of experience covering federal and state tax developments. Before coming to Kiplinger, Rocky worked for Wolters Kluwer Tax & Accounting, and Kleinrock Publishing, where he provided breaking news and guidance for CPAs, tax attorneys, and other tax professionals. He has also been quoted as an expert by USA Today, Forbes, U.S. News & World Report, Reuters, Accounting Today, and other media outlets. Rocky holds a law degree from the University of Connecticut and a B.A. in History from Salisbury University.