July Gas Tax Increase for California, Maryland and 7 Other States
Gas taxes increased in several states as of July 1. Do you live in or plan to travel to one of them?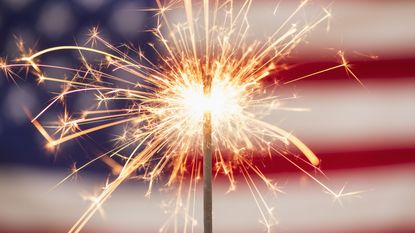 (Image credit: Getty Images)
A lot of people traveled for the 4th of July. AAA estimated that close to 50 million people drove at least 50 for the holiday weekend — that means a lot of gasoline usage. And although the average price for the U.S. of a gallon of regular gas has trended down recently and the Sheetz gas discount of $1.776 a gallon had cars lined for blocks, gas taxes increased in several states, including Maryland and California, just before Independence Day.
Where Gas Taxes Increased on July 1
Here's what you need to know and where you will pay more at the pump beginning Saturday, July 1.
California
California gas gax increase
In California, gas tax went up on July 1, from 53.9 cents to 57.9 cents per gallon. There's usually a gas tax increase in California in July, so many residents are used to it and may or may not be caught off guard.
Subscribe to Kiplinger's Personal Finance
Be a smarter, better informed investor.
Save up to 74%
Sign up for Kiplinger's Free E-Newsletters
Profit and prosper with the best of expert advice on investing, taxes, retirement, personal finance and more - straight to your e-mail.
Profit and prosper with the best of expert advice - straight to your e-mail.
However, California gas prices remain high relative to those in the rest of the country. (Although, Washington state's gas prices recently surpassed gas prices in California.)
AAA put the average gas price in California at about $4.82 going into the July 4 holiday weekend — that's without the 3-cent gas tax increase.
Colorado
What is the gas tax in Colorado?
A road usage fee in Colorado has kicked in. As a result, as of July 1, Coloradans saw an increase in gas tax from $.02 a gallon to $.03. Tax on gas in Colorado is currently 22 cents per gallon of regular gas. According to AAA, gas prices in Colorado averaged $3.68 per gallon in the first week of July.
There had been some talk in Colorado about eliminating the gas tax hike. However, Colorado Gov. Jared Polis, who suspended gas tax increases in the state last year, did not retain the gas tax relief in this year's budget.
However, an increase in Colorado's EV tax credit went into effect on July 1 as well.
Illinois
How much is Illinois gas tax?
Illinois gas taxes went up by just over 3 cents per gallon on July 1. The state's motor fuel tax went from about $0.42 to $0.45 per gallon of regular gas. The Illinois gas tax increase was delayed by Gov. JB Pritzker last summer, and Illinois residents also enjoyed a one-year suspension of grocery taxes. Both taxes return this weekend.
Illinois motor fuel taxes are among the highest in the U.S. This gas tax increase will be the second one in Illinois this year. (Last year's increase was delayed until January of this year and the July increase is automatic.)
Indiana
Indiana gas tax going up in July
Indiana's gas tax went from 33 to 34 cents per gallon going into the July 4th weekend. According to AAA, Indiana gas prices for a gallon of regular gas average $3.37. Drivers in the Hoosier State aren't strangers to gas tax increases each year, Indiana residents now pay about double in gas tax than what they paid in 2017.
But, in other tax news, Indiana passed legislation to eventually cut its 3.23% income tax rate down in 2023 to 2.9%. The move is part of a $1.1 billion tax package signed into law by Gov. Eric Holcomb.
Iowa
When did Iowa raise gas tax?
Iowa's July 1 tax increase was relatively small compared to other states at $.05 (from 24 cents to 24.5) cents per gallon on ethanol and ethanol-gas blends.
EV charging will also cost more in the state this year. Beginning the July 1 weekend, a new 2.6-cent per kilowatt/hour excise tax is levied on non-residential EV charging in Iowa. So electric vehicle drivers in Iowa will see an increase in that sales tax.
Kentucky
Why is gas tax going up in Kentucky?
Beginning July 1, the gas tax in Kentucky is 28.7 cents per gallon of regular gasoline. That's up about two cents (from 26.6) per gallon. Gov. Andy Beshear issued an emergency declaration last year, which froze gas prices, but that protection has expired.
Gas tax revenue in Kentucky goes to the Kentucky Road Fund, which funds the construction and maintenance of Kentucky roads. AAA put last week's average price of a gallon of regular gas in Kentucky (pre-increase) at $3.28.
Maryland
How much is Maryland gas tax going up?
The gas tax in Maryland went up 5 cents per gallon from 42.7 cents to 47 cents. (That's more than 10% compared to the previous gas tax rate in the state.) Although significant, the gas tax increase in Maryland was expected. As is typical in other states, Maryland's gas tax revenue is used to fund state road and highway projects.
Maryland and other states like California and Washington have some of the highest gas taxes in the U.S.
Missouri
What is the new gas tax in Missouri?
Missouri's gas tax went up on July 1 from $0.22 to $0.245 per gallon. State legislation means that Missouri's gas tax increases on a schedule such that the gas tax rises to $0.125 per gallon by 2025. According to AAA, the average price of a gallon of gas in Missouri going into the July 1 weekend was $3.27.
Virginia
What is the gas tax in Virginia?
Fuel taxes (and the gas tax) in Virginia increased on July 1. The current 28 cents per gallon tax rose to 29.8 cents per gallon. AAA put the average gas price (pre-gas tax increase) in Virginia for a gallon of regular at $3.30 for the first week of July.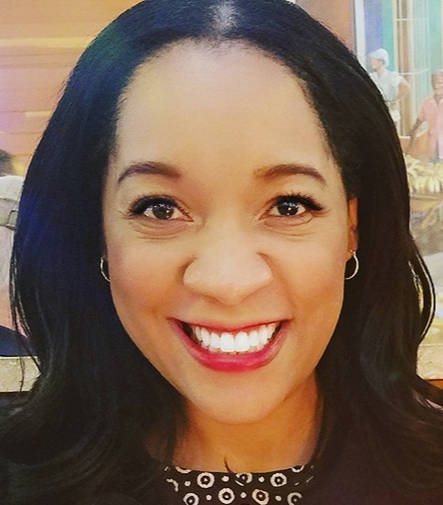 Senior Tax Editor, Kiplinger.com
As the senior tax editor at Kiplinger.com, Kelley R. Taylor simplifies federal and state tax information, news, and developments to help empower readers. Kelley has over two decades of experience advising on and covering education, law, finance, and tax as a corporate attorney and business journalist.