Virginia Is Sending 2023 Tax Rebate Checks: What You Need To Know
Eligible Virginians can look forward to a new 2023 tax rebate of up to $400. Do you qualify?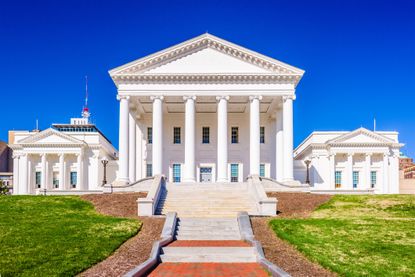 (Image credit: Getty Images)
Amid new Virginia election results and now that Virginia Gov. Glenn Youngkin has signed a new 2023 Virginia budget, eligible Virginia taxpayers are receiving one-time tax rebates.
"As Virginians continue to face inflation and high prices as a direct result of policies out of Washington, D.C., these rebates are an important step going into the holiday season to help Virginians keep more of their hard-earned money for gas, groceries, and essentials," Gov. Youngkin said in a statement.
This is the second time in recent years that the Commonwealth has returned surplus revenue to Virginians. The move aligns with a trend where many states send residents so-called "stimulus" checks and tax rebate payments.
Subscribe to Kiplinger's Personal Finance
Be a smarter, better informed investor.
Save up to 74%
Sign up for Kiplinger's Free E-Newsletters
Profit and prosper with the best of expert advice on investing, taxes, retirement, personal finance and more - straight to your e-mail.
Profit and prosper with the best of expert advice - straight to your e-mail.
Payments are being sent now. However, not everyone is eligible for the Virginia 2023 tax rebate. Here's what details are available so far.
Virginia tax rebate 2023 eligibility
First and foremost, if you had a tax liability in the previous tax year, you could receive the 2023 Virginia rebate. (Tax liability is the amount of tax you owe throughout the year, considering factors like credits, deductions, or subtractions.)
So, for example, if you had adjusted gross income last year of less than $11,950 (single filer) or less than $23,900 (filing joint), you had a $0 tax liability and aren't eligible for the 2023 VA tax rebate. A similar situation occurs if your only income last year came from Social Security, disability, or unemployment. Virginia doesn't tax those benefits, so if you likely had zero tax liability and won't be eligible for the rebate.
Under the budget recently passed by Virginia lawmakers, eligible Virgininia single filers may receive up to $200, while joint filers can expect a rebate of up to $400.
It's important to note that to receive a rebate, you had to file your 2022 tax return by Nov. 1.
The Virginia Department of Taxation offered various filing options to facilitate the filing process.
How the Virginia tax rebates work
How you receive your rebate depends on how you received your Virginia tax refund. If you received a refund via direct deposit, your rebate will likely be deposited directly into the same bank account.
On the other hand, eligible Virginia taxpayers who didn't receive tax refunds through direct deposit will receive their rebate via a paper check sent by mail.
Virginia Rebate FAQs
What if you've moved since you filed your return?
If you've moved within the past year and have a forwarding order with the USPS, your check will likely be rerouted to your new address. However, to ensure everything goes smoothly, Virginia's Department of Taxation says it's crucial to verify your up-to-date mailing address.
Unfortunately, Virginia officials say bank account information cannot be updated in time to receive a refund via direct deposit. So, if your previously used bank account for Virginia refunds is no longer active, expect to receive a paper check.
When will you receive your VA tax rebate?
Payments are already being sent to eligible Virginians. Depending on available tax filing information, payments will be issued via check or direct deposit. Rebates are being issued in the order the Commonwealth received your return.
The Virginia Department of Taxation says you can check your eligibility using its rebate lookup tool.
Can your Virginia tax rebate be withheld?
While this new Virginia tax rebate is a welcome financial boost for eligible residents, it's important to know that some taxpayers may see a portion of their rebate withheld to address existing debts.
For example, suppose you owe money to certain government agencies and institutions. In that case, your rebate might be used to settle that debt before the Virginia Department of Revenue disburses any remaining amount to you.
If your debt surpasses the value of your Virginia tax rebate, you should receive a letter from the Commonwealth explaining how your rebate was allocated to your debt.
For more information on eligibility for the Virginia 2023 tax rebates and answers to frequently asked questions, visit the Department of Taxation website.
Related Content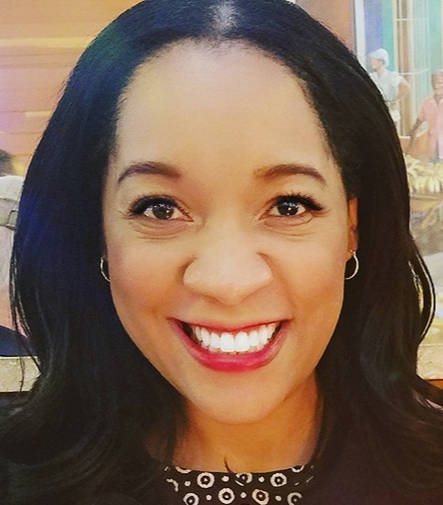 Senior Tax Editor, Kiplinger.com
As the senior tax editor at Kiplinger.com, Kelley R. Taylor simplifies federal and state tax information, news, and developments to help empower readers. Kelley has over two decades of experience advising on and covering education, law, finance, and tax as a corporate attorney and business journalist.