Federal Electric Bike Tax Credit Would Offer up to $1,500
Lawmakers have proposed a bigger version of an electric bike bill that would provide a tax credit of up to $1,500 on some new e-bikes.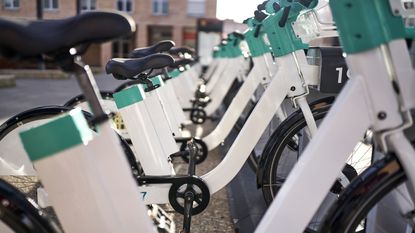 (Image credit: Getty Images)
Electric bike use is on the rise in the U.S. and several lawmakers in the U.S. House of Representatives have recently re-introduced the E-Bike Act. The bill would provide a refundable federal tax credit of 30% of the purchase price of a new electric bike up to $1,500.
If this e-bike tax credit sounds familiar, that's because the "Electric Bicycle Incentive Kickstart for the Environment Act" was initially proposed two years ago in President Biden's Build Back Better plan. Build Back Better eventually morphed into the Inflation Reduction Act (IRA) — massive legislation, passed last year, that contains billions of dollars in clean energy tax credits (including an EV tax credit). But the national electric bike tax credit didn't make it into the IRA.
Under the previously proposed e-bike bill, the tax credit would have been capped at $800. So, this proposed legislation is seen by some as a bigger and better version of the tax credit. Proponents hope that a federal e-bike tax credit will encourage more people nationwide to use electric bikes, not only for recreation, but for transportation as well.
Subscribe to Kiplinger's Personal Finance
Be a smarter, better informed investor.
Save up to 74%
Sign up for Kiplinger's Free E-Newsletters
Profit and prosper with the best of expert advice on investing, taxes, retirement, personal finance and more - straight to your e-mail.
Profit and prosper with the best of expert advice - straight to your e-mail.
"By incentivizing Americans to own and use e-bikes, we are allowing them the chance to help improve the quality of life in our communities and tackle the climate crisis in our country," bill co-sponsor Rep. Jimmy Panetta (D-CA) said in a statement.
Panetta and other sponsors of the bill point to data showing that carbon emissions would drop by 12% if 15% of car trips were made by e-bike and that many trips made by vehicle in the U.S., are often less than six miles from driver's homes.
E-Bike Tax Credit Bill
The federal e-bike tax credit of up to $1,500 would apply to new electric bikes that cost less than $8,000. (In a previous version of the bill the e-bike purchase price would have been capped at $4,000).
Income limits would also apply. Single filers making $150,000 or less a year would be eligible to claim the electric bike credit. For joint filers, the income limit would be $300,000. (Those income thresholds are doubled from the previous e-bike proposal). The proposed e-bike income limits are also similar to the income limits that apply for the new federal EV tax credit.
How Safe is an Electric Bike?
New York City Mayor Eric Adams recently signed a legislative package containing stricter rules for e-bikes. New York has seen numerous fires and deaths stemming from e-bike batteries. E-bikes are powered by electricity and many use lithium-ion batteries.
Last year, the New York City Fire Department reported more than 130 e-bike related fires, according to the National Fire Protection Association (NFPA). Those fires, which occur more than 10 times more often now than they did three years ago, have reportedly led to five deaths and many other injuries in New York City.
The NFPA acknowledges the popularity and lower-cost environmentally friendly aspects of e-bikes, but also notes on its website that the possibility of e-bikes and e-scooters catching on fire and causing explosions is "unknown to many users."
In a news conference announcing the city legislation, Mayor Adams described the fires as "explosions" that spread so rapidly that it takes "more than just water to take them out." Among other things, the city's new legislation specifies standards for micro-mobility devices (e.g., electric bikes) and bans the resale of e-bikes and e-bike batteries.
State E-bike Incentives
While the newest version of the federal E-Bike Act reportedly has more support than the previous version, it's hard to say whether it will gain the bipartisan support needed to pass a divided Congress.
Meanwhile, some states offer e-bike rebates. For example, Hawaii, Connecticut, Colorado, and Massachusetts offer e-bike incentives, or plan to. The rebates in Massachusetts and Hawaii are up to $500 for many eligible purchasers.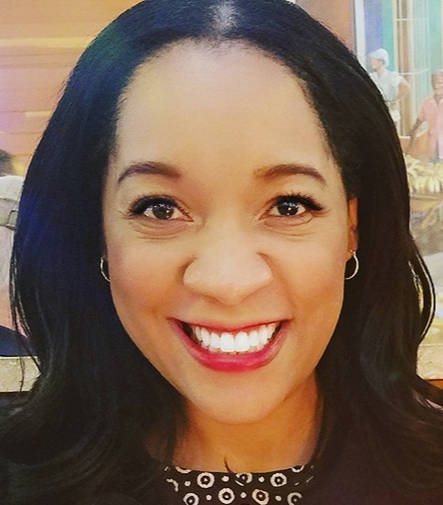 Senior Tax Editor, Kiplinger.com
As the senior tax editor at Kiplinger.com, Kelley R. Taylor simplifies federal and state tax information, news, and developments to help empower readers. Kelley has over two decades of experience advising on and covering education, law, finance, and tax as a corporate attorney and business journalist.