Will Congress Say Yes to a Second Stimulus Check?
All the key lawmakers say they want another stimulus package, but don't start planning how you're going to spend a second stimulus check quite yet.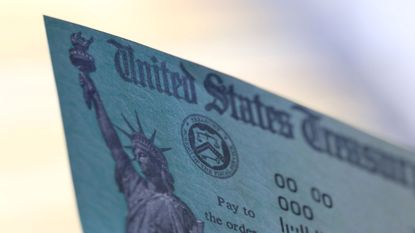 (Image credit: Getty Images)
People want to know if they're going to get a second stimulus check. At this point, it's uncertain if Congress will pass another stimulus bill while President Trump is still in office, or punt on the matter until presumptive President-elect Joe Biden is sworn in in late January. All sides – congressional Democrats and Republicans, and President Trump – say they want a deal. But the November elections failed to loosen the months-long standoff on what the overall price tag for another stimulus package should be, which is the biggest sticking point.
Odds of a Second Stimulus Check are Not Good
Here's one thing you can be fairly certain of, though: If and when Congress reaches a deal, the bill is unlikely to include a second stimulus check provision. The roughly $2 trillion CARES Act passed this spring included money for direct payments to most taxpayers, but lawmakers don't have any appetite for an encore now. So, don't start planning how you're going to spend a second stimulus check quite yet.
McConnell is the Key
Democrats are pushing for a bill in the neighborhood of $2 trillion, while Republicans want a measure costing half that much, or less. Senate Majority Leader Mitch McConnell (R-KY) said recently that, with unemployment numbers decreasing and the economy improving, there's no need for a multitrillion-dollar package. McConnell insists that any bill must be "highly targeted" to specific needs, particularly to help businesses. As long as his party retains control of the Senate next year, it'll be tough to get around him. Yet Democrats want a more broad-reaching measure, including money for local and state governments financially strained due to the pandemic. And, so far, no one appears ready or willing to budge.
Subscribe to Kiplinger's Personal Finance
Be a smarter, better informed investor.
Save up to 74%
Sign up for Kiplinger's Free E-Newsletters
Profit and prosper with the best of Kiplinger's expert advice on investing, taxes, retirement, personal finance and more - straight to your e-mail.
Profit and prosper with the best of Kiplinger's expert advice - straight to your e-mail.
So, how would Biden handle the issue if it slips to his watch? For one thing, he would be much more hands-on during negotiations than Trump. Biden revels in one-on-one personal dealings. And his long working relationship with McConnell would help, particularly since the Senate majority leader wouldn't have to worry about pleasing President Trump anymore. Still, the pair's professional relationship is no guarantee for success.
One possible compromise could be a series of smaller targeted bills, spread out over weeks or months. This approach would be easier for Republicans to stomach. But with much of the public clamoring for additional help immediately, Washington may be compelled to act sooner rather than later, with one broad bill. Even if that happens, though, don't look for a second stimulus check or direct deposit in your bank account from Uncle Sam.
Associate Editor, The Kiplinger Letter
Sean Lengell covers Congress and government policy for The Kiplinger Letter. Before joining Kiplinger in January 2017 he served as a congressional reporter for eight years with the Washington Examiner and the Washington Times. He previously covered local news for the Tampa (Fla.) Tribune. A native of northern Illinois who spent much of his youth in St. Petersburg, Fla., he holds a bachelor's degree in English from Marquette University.