5 Bargain Vacation Destinations Off the Beaten Path
Hordes of tourists swarming the world's most popular destinations can make travel unpleasant.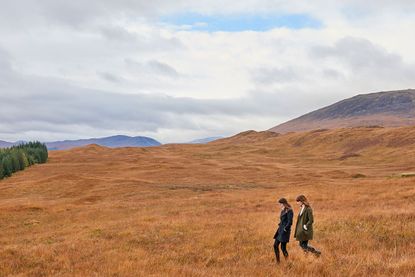 (Image credit: Getty Images)
Hordes of tourists swarming the world's most popular destinations can make travel unpleasant. For example, Barcelona and Venice are so crowded that disgruntled residents have staged protests over the influx of visitors. Governments looking for ways to reduce the crowds in Barcelona and Dubrovnik are considering limiting hotel construction or capping the number of cruise ships that unleash swells of day-trippers.
If your heart is set on viewing Paris from atop the Eiffel Tower or skiing at a chic Colorado resort, the crush of people with the same idea may not deter you. But if you prize a less-crowded experience, consider these five alternatives to popular vacation spots around the world. One way to avoid the crowds is to travel during the off-season. But scheduling time off from work or school and risking rainy and cold weather aren't for everyone, so we chose places that are less packed all year round and offer good value even in peak season. Take a look.
1/5
Instead of Vail. . .
BOOK IT: Your bargain vacation in Snowbasin, Utah
Colorado has a slew of ski resorts that draw plenty of season passholders and other visitors, thanks to a variety of terrain, high-quality facilities and plentiful lodging. To spend more time on the slopes and less time shivering in line for the lift, venture further afield.
The facilities at Snowbasin (opens in new tab), an hour's drive from the Salt Lake City airport, were revamped for the 2002 Winter Olympics (the resort hosted the downhill, Super G and combined races). But its location is just remote enough to put off the masses. Trails are suitable for all levels of skiing across more than 3,000 acres, and the terrain is varied, too. "Snowbasin has bits of Utah all in one place, from the rolling mountains of Park City (opens in new tab) to the steep, rugged terrain of Cottonwood Canyons," says Evan Reece, CEO of Liftopia (opens in new tab), an online seller of lift tickets. An excursion to the nearby ski resort of Powder Mountain (opens in new tab) can be tacked on to the same trip. Facilities there are not as fancy as Snowbasin's, but it has more than 8,464 skiable acres—more than any other resort in the U.S.
BOOK IT: Your trip to Powder Mountain
You'll also pay less to schuss down the slopes. A lift ticket for a Saturday in February at Vail (opens in new tab) recently cost $164 online. For the same date, you could buy a lift ticket for $89 at Snowbasin or $79 at Powder Mountain.
There are condos and rentals near both mountains. But in nearby Ogden, you'll have your pick of accommodations and après-ski activities, including indoor skydiving, rock climbing and stand-up comedy. Public buses connect both Snowbasin and Powder Mountain with several stops in Ogden ($7.20 for a 24-hour pass). The bus ride takes about 45 minutes each way.
BOOK IT: Your stay in Ogden, Utah
2/5
Instead of Barcelona. . .
BOOK IT: Your bargain vacation in Lima, Peru
Fans of architect Antoni Gaudí may settle for nothing less than a trip to Barcelona (opens in new tab), where his sculptural buildings and towering Sagrada Familia enliven the city. Barcelona also features dozens of museums, Catalan cooking, a thriving nightlife and sandy beaches. But you will be far from alone: The city hosts more than 30 million visitors each year.
If you simply want to spend a few days revelling in art, architecture and cuisine in a lively city, head south to Lima, Peru (opens in new tab), instead. (You'll also avoid the Catalonia turmoil in Barcelona.)
"Lima has an arguably better food scene than Barcelona," says Julia Pond, head of content for travel-planning site Trip.com (opens in new tab). Three Lima-based restaurants, with cuisine ranging from Peruvian-Japanese "Nikkei" to ingredients sourced from different altitudes, landed on William Reed Business Media's "World's 50 Best Restaurants" list in 2017; tasting menus run about $130 to $160 for 11 to 17 courses, excluding wine. (The tasting menus at Disfratur in Barcelona, which won the "One to Watch" award, top out at $215.) Overall, restaurant prices in Barcelona are 86% higher than those in Lima, reports Numbeo.com (opens in new tab), a database of costs contributed by users from around the world.
The old colonial town of Lima comes to life in its historic center, designated a Unesco World Heritage Site. You can tour the catacombs at the San Francisco Church and Convent for $3 or watch the changing of the guard outside Government Palace, the former residence of Francisco Pizarro, a Spanish explorer and founder of Lima. Or explore Huaca Pucllana, 1,500-year-old ruins that rise up in the upscale Miraflores district. On the artsy side, pre-Columbian objects and textiles are on display at the Lima Art Museum and the Larco Museum.
We found flights from a number of U.S. cities in May in the $400s, or in the $500s later in the summer (which is Lima's mild winter). You could recently book a round-trip flight from Boston to Lima in July for $389. Four-star hotels averaged $138 a night in the summer of 2017, compared with $233 in Barcelona, according to the latest available rates from Expedia. Rooms at Hotel Dazzler, in the Miraflores district, recently started at a discounted rate of $132 per night for July 2018 if booked online 60 days in advance.
3/5
Instead of Costa Rica. . .
BOOK IT: Your bargain vacation in Nicaragua
Tourists flock to Costa Rica for its wildlife, lush rainforest, volcanoes and surfing beaches. But it's no bargain; prices are comparable to those in the average U.S. beach city, says Tim Leffel, author of The World's Cheapest Destinations. And the region is popular, drawing the most international tourists in Central America in 2016, according to data from the World Tourism Organization.
People have been more hesitant to visit Nicaragua, Costa Rica's northern neighbor, despite its similar attractions. The civil war of the 1980s is long over, and the country's infrastructure, while still developing, has improved in recent years. And although the travel experience is not as cushy as in Costa Rica, you'll pay about one-third the price, says Leffel. Plus, many of the country's highlights—including the historic colonial cities of Granada and León, as well as the surfing mecca of San Juan del Sur—are within a two- to three-hour drive of each other and the capital city, Managua.
Nicaragua has the edge over Costa Rica when it comes to its striking Spanish colonial architecture and a more untouched local culture, says Kelsey Blodget, senior executive editor of Oyster.com (opens in new tab). Granada and León boast colorful, centuries-old churches and cathedrals, and museums and street art in León trace the history of the revolution. In León, "you're also likely to encounter fruit stands selling unripe mangoes and jocotes, and locals riding horses and carts through the streets," says Blodget. Granada is also a jumping-off point for visiting the hundreds of tiny tropical islands, or isletas, in Lake Nicaragua.
Restaurants are cheaper in Nicaragua, too. According to Numbeo, a three-course meal for two at a midrange restaurant costs about $23 in Nicaragua and $35 in Costa Rica. Or you can piece together meals from street stands for a couple of dollars.
As more luxury hotels pop up, the country is shedding its backpacker reputation. For example, the Hospes Palacio de los Patos (opens in new tab), a palace-turned-hotel in Granada, has rooms starting at $260 per night in April. The country is also an emerging destination for yoga retreats. The Aqua Wellness Resort (opens in new tab) offers daily yoga classes on an outdoor platform overlooking the Pacific Ocean, as well as a private cove for snorkeling and spa treatments that include body scrubs derived from volcanic clay. We found treehouse rooms starting at $216 per night in April; some feature private plunge pools or outdoor showers. Neighbors may include howler monkeys and parrots in the surrounding forest, or sea turtles nestled in the sand.
4/5
Instead of Santorini. . .
BOOK IT: Your bargain vacation on the Greek island of Paros
Santorini, famous for its whitewashed homes with cobalt-blue accents that climb the steep hills of Oia, draws millions of tourists—especially to watch the sun set over the island's sea-filled volcanic crater. In 2016, it was the second-most-popular Greek port for cruise ships after Athens, according to the Hellenic Ports Association.
But you'll also find gleaming, sun-kissed villages on nearby Paros. The island is larger than Santorini and has fewer visitors, which translates to lower prices and a more laid-back feel, says Blodget.
Many activities revolve around the clear blue Mediterranean waters. For example, Golden Beach is a windsurfing hub. Or you can try a free spa treatment by coating yourself in clay at Kalogeros Beach. In the island's capital, Parikia, you'll find an archaeological museum and the historic Panagia Ekatontapiliani church. Or sample wines at the Moraitis Winery in the village of Naoussa. There are several caves to explore on the island, as well as inland walking trails that pass by Byzantine churches and castle ruins.
Flights to Athens spike in the summer, but keep an eye out for periodic dips. We recently found round-trip fares from Chicago under $600 for May. To get to Paros, you can hop a 40-minute flight from Athens; fares are as little as $94 round-trip in May but rise to $200 in June and July. Or take a ferry from Athens; fares on Blue Star Ferries start at $23 each way. Plenty of boutique properties are affordable all year round. For example, the beachside Senia Hotel is a short walk from the center of Naoussa and features a heated infinity pool. Doubles start at $139 in the July–August high season. On average, four-star hotels went for $196 in Paros in the summer of 2017, compared with $433 in Santorini, according to Expedia.
5/5
Instead of a Safari in Kruger National Park. . .
BOOK IT: Your bargain safari at the Shamwari Game Reserve
Kruger National Park (opens in new tab), in northeastern South Africa, is teeming with animal life. It's also one of the most popular safari destinations in Africa, along with the Maasai Mara National Reserve in Kenya and the Serengeti in Tanzania.
For more-secluded sightings of lions, giraffes, rhinoceroses and other wildlife, head to a private game park in South Africa's Eastern Cape, such as the nearly 62,000-acre Shamwari Game Reserve (opens in new tab). Port Elizabeth, the closest town, is a short flight from Cape Town. And unlike Kruger National Park, Shamwari is malaria-free. The land is fenced, meaning there is no natural migration of animals as there is in Kruger, but private reserves also limit the number of vehicles allowed at a sighting (typically to two). And you will encounter only guests who have paid to stay overnight, rather than day-trippers. "The volume of people who go there is much lower than Kruger, so it feels like you and nature," says Sherwin Banda, president of African Travel Inc., a luxury tour operator.
The upscale lodges at Shamwari cost about 20% to 30% less than similar properties in the private reserves around Kruger, says Murray Gardiner, co-owner of Giltedge, a luxury tour operator in South Africa. You can save money and hand off the logistics by joining a tour. For example, Lion World Travel recently offered its nine-night "Tented Safari in Style" for $3,999 in 2018, including round-trip flights from New York. In addition to a few days in Cape Town and wine-tasting in the Stellenbosch region, the package includes three nights at Shamwari in a detached safari tent with heating and air conditioning, a private plunge pool, and an outdoor shower. Guests will embark on game drives and guided bush walks, with a pause at sunset for cocktails.
For a more independent, ground-only option, Giltedge offers a self-driving tour starting at $2,300 in 2018. It includes three nights in Cape Town, two nights at a town along the Garden Route, and three nights in a lodge next to Shamwari, where you can partake in game drives and bush walks.
Associate Editor, Kiplinger's Personal Finance
Miriam lived in Toronto, Canada, before joining Kiplinger's Personal Finance in November 2012. Prior to that, she freelanced as a fact-checker for several Canadian publications, including Reader's Digest Canada, Style at Home and Air Canada's enRoute. She received a BA from the University of Toronto with a major in English literature and completed a certificate in Magazine and Web Publishing at Ryerson University.