Surprising Things You Can Rent
Cars and tuxedos are just the tip of the iceberg when it comes to things you can rent.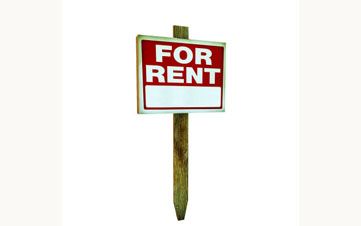 (Image credit: Thinkstock)
Cars and tuxedos are just the tip of the iceberg when it comes to things you can rent. You name it, you can rent it. Really.
Here are 13 of the more surprising things you can rent (that are fit to print). In some of the cases, it does make financial sense to rent rather than buy. But renting isn't always a money-saving prospect.
1/13
Wedding Dresses
Brides spent $1,281, on average, on wedding gowns in 2013, according to TheKnot.com. That's a lot to pay for a dress you'll only wear once. So renting can make sense in this case. RentTheRunway.com (opens in new tab) rents dresses for as little as $30 (knee-length, fitted gowns). For more traditional full-length gowns, Borrowing Magnolia (opens in new tab) charges $99 to send you up to three dresses to try on and will credit that amount toward a rental. Most dresses cost $450 or more to rent, which is still less than half the average amount spent on a wedding gown.
2/13
Wedding Cakes
Don't just save money by renting a dress. You can cut costs by renting a cake, too. CakeRental.com (opens in new tab) lets you rent a fake cake made of foam for $150 to $250. There's a small compartment where you can stash a few edible pieces for the cake cutting. And you can serve your guests inexpensive sheet cake. They'll probably never know the difference, but you'll know that you spent less than half as much as couples typically shell out for a cake – about $550, according to TheKnot.com. In some areas, cakes can cost more than $1,000, according to Bridal Guide magazine.
3/13
LEGO Sets
Tired of buying your kids toys that they only play with a week or two then shove under the bed to collect dust? You can avoid the accumulation of unused toys with a rental service. Starting at $17.99 per month, Pley.com (opens in new tab) offers a subscription service that delivers LEGO sets to your home. You can keep a set as long as you want, but when your kids start getting bored you can exchange it for a new one. The monthly subscription fee covers the cost of shipping. Each set is sanitized, and there is no additional charge if you return a set with a few pieces missing.
4/13
Kid Couture
You can rent designer apparel for your young fashionista through Wearhop.com (opens in new tab). Borrow new or like-new apparel for children up to age 5 for one to six months for up to 70% off retail price. However, keep in mind that you can usually buy gently used designer apparel for kids on eBay for about the same price as you can rent. By purchasing, you leave yourself the option to resell the clothing online or through a consignment shop once your kids have outgrown the outfits, assuming they are still in good condition.
5/13
Chickens
If you savor the idea of gathering your own eggs for breakfast every morning, you're in luck. Chicken rental businesses are popping up around the country. For example, Rent a Coop in suburban Washington, D.C., rents a coop and two hens for four weeks for $180, plus a delivery fee. The company says you can expect to get about a dozen eggs per week from a pair of hens. Rent the Chicken (opens in new tab) in Pennsylvania charges $350 for a portable coop, two chickens and food for about seven months. Of course, the cheaper option would be to buy fresh eggs from the farmers market each week.
6/13
Goats
Why stop at chickens, right? You also can rent goats. Rent a Goat (opens in new tab) operates in 11 states, providing goats to clear land in an eco-friendly way. Rental amounts depend on the size of the property that needs to be cleared. The company estimates that it's up to 50% cheaper to rent goats to clear land than it is to hire workers with machinery to do the job.
7/13
Designer Handbags
Perhaps you've heard the expression "fake it 'til you make it." Bag Borrow or Steal (opens in new tab) lets you do just that by renting designer purses for a month at a time at a fraction of the price you'd pay to buy them. Before you get too excited about the prospect of toting a genuine Prada or Louis Vuitton purse, know that renting designer handbags isn't cheap. You can find some for $45 a month, but many rent for $500 or more. You might actually pay less – and get to keep it – by purchasing a used handbag at an upscale consignment shop.
8/13
Caskets
Spare your family the expense of buying you a casket when you die and tell them to rent one instead. Caskets cost $2,000 to $5,000, on average, according to Everplans, an online resource for end-of-life planning. However, many funeral homes will rent caskets to be used during a viewing or funeral service for $750 to $900, according to Cremation.com. You'll pay another $150 to $250 for a simple wooden box insert that can be used for cremation.
9/13
Garden Plots
Do you have a green thumb but no green space of your own? Community gardens across the country offer people the opportunity to rent small plots to grow fruits and vegetables. For example, Bloomington, Ind., residents can rent a 100-square-foot plot in one of the city's community gardens for just $37 a year. To find one near you, do a search online using the term "community garden" and the name of your city.
10/13
Christmas Trees
Tree-huggers rejoice: You can get a real tree for the holidays without chopping one down. Rent a Living Christmas Tree (opens in new tab) will deliver potted evergreens to addresses in select California cities for $65 to $350, and then pick up the trees in January. However, if you have a yard it would make more sense to buy a living tree, either potted or with a root ball, and re-plant it yourself after the holidays.
11/13
Textbooks
Money-smart college students know that buying used rather than new textbooks can keep costs down. But sometimes renting textbooks can be an even cheaper way to go. For example, Campbell Biology (10th Edition), a popular intro-level textbook, was selling for as much as $212 new and anywhere from $72 to more than $200 used when we checked online October 9, 2014. You can rent it instead for as little as $46. You can compare prices at sites such as Amazon (opens in new tab), Barnes & Noble (opens in new tab), CampusBooks.com (opens in new tab) and Chegg.com (opens in new tab).
12/13
Tools
If you have a home-improvement project you want to tackle on your own to save money, the last thing you should do is fork over big bucks to buy pricey power tools and other specialty equipment you might never use again. You can rent everything from pressure washers and scaffolding to concrete saws and floor sanders at home-improvement stores. For example, you can rent tools from Lowe's for $25 to $65 a day, depending on the tool.
13/13
Crowds
Ever wonder what it would be like to be famous, with hordes of adoring fans screaming your name, taking your picture and asking for autographs? Well, you can find out, but it'll cost you. Rent groups of five to 300 from Los Angeles-based Crowds on Demand (opens in new tab) to greet you at the airport, follow you as you shop, or even cheer for you at the office so you'll be the envy of your co-workers. Price quotes available upon request.
Former Online Editor, Kiplinger.com
Huddleston wrote the daily "Kip Tips" column for Kiplinger.com. She joined Kiplinger in 2001 after graduating from American University with an MA in economic journalism.