10 Great Places to Retire, 2017
When ticking off desirable features for places to live, millennials and retirees have a lot in common.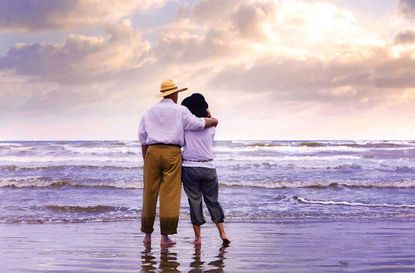 (Image credit: Galveston Convention and Visitors Bureau)
When ticking off desirable features for places to live, millennials and retirees have a lot in common. Affordable homes? Check. A selection of good restaurants? Absolutely. A vibrant arts scene? Sure. Lots of outdoor recreation? You bet. A strong network of doctors and good health care facilities? That's important no matter how old you are.
The cities on Kiplinger's list of best places to retire have all of the above, plus manageable traffic and a laid-back lifestyle. We focused on retirement destinations within an hour or two of a major metropolitan area so that it's easy to take advantage of big-city amenities when you choose, without having to face twice-a-day traffic nightmares. Our picks have lively, walkable downtowns not far from desirable neighborhoods. They have vibrant economies, which means retirees can find part-time jobs if they want to earn extra income. Property taxes tend to be lower than they are in the nearby metro areas, and most of our cities are in states that are tax-friendly or tax-neutral for retirees. We even offer a destination for retirees who want to live on the West Coast without paying California prices. Just make sure your passport is up to date.
1/10
Galveston, Texas
Population: 48,733
Nearby large city: Houston
What $300,000 will buy: historic East End home with 4 bedrooms, 3 baths, 10-foot ceilings and a large front porch
When Hurricane Ike hit Galveston in 2008, it caused more than $27 billion in damage. Since then, the city has bounced back in a big way. Insurance payouts sparked a building boom that has revitalized previously rundown neighborhoods. "There's not a block in town where somebody isn't doing some landscaping or adding a front porch," Galveston mayor Jim Yarbrough says.
The recovery has boosted real estate prices, but Galveston is still a bargain compared with other coastal communities. Condos and townhouses are available for less than $200,000; single-family homes in the city's historic East End start at less than $300,000. Galveston, known as the "Wall Street of the Southwest" in the years after the Civil War, has the biggest stock of Victorian homes in the U.S. west of the Mississippi River.
Texas has no state income tax, so those earnings—along with income from pensions and retirement savings—are state-tax-free. Texas also has no estate tax. The median property tax in Galveston County is $2,965, according to the Tax Foundation.
SEE MORE: Read More About Retiring in Galveston
2/10
Ensenada, Baja California
Population: 520,000
Nearest large city: San Diego
What $300,000 will buy: Loma Dorada home with 2 bedrooms, 2.5 baths and a rooftop terrace, a half-block from the ocean
Ensenada is often described as "Old Mexico," but the downtown area also has an international vibe. Walking along the wide, brick sidewalks, you'll find no shortage of traditional Mexican restaurants, bars showing soccer games and street vendors selling souvenirs, churros and fish tacos. But you'll also spot restaurants experimenting with lighter, Mediterranean-inspired Mexican fare, as well as French, Thai and Chinese cuisine.
Thousands of U.S. expats call Ensenada home. Retiring abroad appeals to Americans seeking a different culture and lower cost of living, and Mexico earned the top spot on International Living's 2017 list of retirement havens abroad. The mild climate and warm, easygoing culture in which even new acquaintances often hug goodbye don't hurt, either. Speaking Spanish is helpful but not necessary.
Mexico limits the number of foreigners who can purchase coastal real estate, but you can still buy residential property in restricted areas if you pay the bank a few hundred dollars a year to hold the property in trust. Property tax rates are reasonable—usually about 0.1% of a home's assessed value. And renters can find modest options close to the water for about $500 a month, or homes with an ocean view starting at about $1,500 a month.
SEE MORE: Read More About Retiring in Ensenada
3/10
Lincoln, Neb.
Population: 280,364
Nearby large city: Omaha
What $300,000 will buy: 4-bedroom, 3-bath custom-built home with a 3-car garage in the Trendwood area
Even if you've been con­centrating on beach or mountain locations for your retirement, don't rule out America's heartland. Located less than an hour's drive from Omaha and about seven or eight hours' drive from Chicago, Denver, Minneapolis and St. Louis, Lincoln attracts retirees who enjoy the outdoors as much as urban living.
Locals can spend time strolling through the Haymarket district, an old warehouse district that is now a popular area for shopping and dining. Or explore the new Railyard entertainment district, home to numerous live-entertainment venues and a public market. Catch a concert, Broadway show or performance by Lincoln's Symphony Orchestra at Lied Center.
The Cornhusker State offers little in the way of tax breaks to retirees. Most retirement income, including pensions and retirement-account withdrawals, is taxed at ordinary income tax rates, which run as high as 6.84% for married couples filing jointly who earn more than $59,180 a year. Nebraska has an inheritance tax with rates ranging from 1% to 18%; assets inherited by spouses and charities are exempt. The total rate for state and local sales tax is 7.25%.
SEE MORE: Read More About Retiring in Lincoln
4/10
Colorado Springs, Colo.
Population: 465,101
Nearest large city: Denver
What $300,000 will buy: 3-bedroom, 2-bath remodeled Victorian home near downtown
Even if you're accustomed to life in a bigger city, you won't be bored in Colorado Springs. The historic, walkable Old Colorado City neighborhood is home to numerous shops and restaurants. The city boasts an active and eclectic arts scene, with options ranging from art shows and theatrical performances to regional premieres and original works. As you stroll the city's tree-lined streets, keep an eye out for the more than 50 pieces of public art, or pop into any of numerous art galleries.
The second-largest city in Colorado is a haven for nature lovers, with more than 9,000 acres of parkland, 105 miles of urban trails and 160 miles of park trails. On the city's northwestern edge, explore the Garden of the Gods and hike any of its 15 miles of trails. From much of the city, you can enjoy a view of Pike's Peak, which is only 12 miles away.
Although housing prices have increased in recent years, Colorado Springs is more affordable than Denver, an hour to the north. Colorado imposes a flat income tax of 4.63%, and the state offers taxpayers 55 and older generous tax exclusions on retirement income. Colorado doesn't have inheritance or estate taxes. Residents of Colorado Springs pay a combined state and city sales tax rate of 8.25%.
SEE MORE: Read More About Retiring in Colorado Springs
5/10
Northfield, Minn.
Population: 20,455
Nearest large city: Minneapolis–St. Paul
What $300,000 will buy: 4-bedroom, 2-bath 1920s bungalow with detached garage close to downtown
Home to St. Olaf College and Carleton College, Northfield seamlessly blends town and gown. The arts and lifelong learning are huge here. At the colleges, you can attend music and theater performances by students and guest performers almost daily, as well as guest lectures and film screenings. The Northfield Arts Guild's downtown Center for the Arts produces more than 100 events a year and holds 40 art classes every week. Several venues around town offer live music.
The focal point of Northfield's lively downtown is Bridge Square, where you'll find the Riverwalk Market Fair, an open-air Saturday market, as well as year-round festivals. You'll never go thirsty: Northfield is home to several coffee shops, craft breweries, a cider house, a distillery and a winery. The Cannon River runs through town, and several parks and walking paths provide access to fishing, canoeing and kayaking.
Minnesota isn't a tax-friendly state for retirees. Income and sales tax rates are high, and Social Security income is taxed to the same extent it is on your federal return. The state also has an estate tax, which excludes up to $2.1 million in 2017; the exclusion will increase to $2.4 million in 2018.
SEE MORE: Read More About Retiring in Northfield
6/10
Springfield, Mass.
Population: 154,341
Nearby large cities: Boston; Hartford, Conn.
What $300,000 will buy: 3-bedroom, 3.5-bath brick colonial with hardwood floors in Forest Park
Springfield is about a half-hour drive from Hartford and, depending on traffic, an hour and a half from Boston. Given its proximity to higher-cost metro areas, Springfield is surprisingly affordable. Plenty of homes are available in the $150,000-to-$200,000 range. Springfield also offers a less-stressful lifestyle than larger East Coast cities, says Bob McCarroll, 69, a retired city planner. "There are no lines at ATMs, no lines at grocery stores," he says.
Downtown residents are also a short walk from the Springfield Museums, which are clustered around a tree-lined quadrangle on State Street. The complex includes two art museums, a science museum, a history museum and a recently opened museum dedicated to the life and work of Springfield native Theodor Geisel, better known to children around the world as Dr. Seuss.
The surrounding neighborhoods, Forest Park, East Forest Park and 16 Acres, feature a variety of single-family houses, including colonial and Tudor-style homes from the 1920s. Prices range from about $150,000 to $300,000. Massachusetts doesn't tax Social Security benefits or government pension income, but all other income is taxed at a flat rate of 5.1%. Estates valued at more than $1 million may be subject to an estate tax.
SEE MORE: Read More About Retiring in Springfield
7/10
Ligonier, Pa.
Population: 1,540
Nearby large city: Pittsburgh
What $300,000 will buy: 3-bedroom, 3-bath renovated cottage on 2 acres near the state park and golf course
Ligonier looks like a town that time forgot, and locals like it that way. At the center of this quiet municipality in southwestern Pennsylvania is the Diamond, a small park that serves as a community gathering place. On Sunday evenings in the summer, there are concerts in the park's bandstand. The first concert of the series features the local high school band, and it always draws a big crowd. If you're feeling peckish after a performance, stroll over to the Ligonier Creamery for homemade ice cream.
If you need specialized health care or want to see a Broadway show, Pittsburgh is about an hour and 10 minutes away. Can't get tickets to see the Steelers play? You can watch the six-time Super Bowl champions practice at their summer training camp at St. Vincent College in Latrobe, just 20 minutes away. Admission to the training camp is free.
Homes in Ligonier include close-to-town colonials for less than $200,000 and mountain homes with lots of land for $300,000 and up. The median property tax in Westmoreland County, where Ligonier is located, is $2,010. Pennsylvania doesn't tax Social Security benefits or distributions from 401(k)s, IRAs and other retirement plans. The state has an inheritance tax ranging from 4.5% to 12%, depending on the relationship of the heirs to the decedent.
SEE MORE: Read More About Retiring in Ligonier
8/10
Easton, Md.
Population: 16,500
Nearest large cities: Baltimore; Washington, D.C.
What $300,000 will buy: 3-bedroom, 2.5-bath renovated farmhouse with wood floors, updated kitchen
Easton is the county seat of Talbot County, Md., a watery and largely rural enclave on Maryland's Eastern Shore of the Chesapeake Bay. The town abounds in shade trees, lush landscaping, flowers, brick sidewalks and welcoming front porches. Much of the county's land is agricultural, so you can quickly be surrounded by fields and forest just outside town.
Easton's authentic and well-tended downtown includes the Tidewater Inn, boutiques, galleries, restaurants and shady pocket parks. The Academy Art Museum houses its own collection, touring exhibits, studio and performance space. The restored, Art Deco–style Avalon Theater features live entertainment. The Talbot County Free Library offers an extensive program. You can indulge the grandkids at the locally owned toy and bookstore or visit the town's playground.
The median home price in Talbot County is about $290,000, and the median annual property tax is $1,905. Maryland doesn't tax Social Security benefits, but its income tax rate maxes out at 5.75%. Seniors may qualify for a pension exclusion, which is worth up to $29,000. Maryland imposes a tax on estates exceeding $3 million for 2017; the threshold will rise to $4 million in 2018. The state also has an inheritance tax, but spouses, children and siblings are exempt.
SEE MORE: Read More About Retiring in Easton
9/10
Hickory, N.C.
Population: 40,567
Nearest large city: Charlotte
What $300,000 will buy: 4-bedroom, 2-bath historic home in downtown Hickory with hardwood floors, updated kitchen
Located in the foothills of the Blue Ridge, Hickory is an hour from Charlotte and two hours from the Great Smoky Mountains. You can ski in the tallest mountains on the East Coast and attend a pro game in Charlotte on the same day, says Scott Millar, president of the Catawba County Economic Development Corp. You'll experience four seasons, but summers are tempered by cool evening breezes, and snowfall is limited by the southern location.
Revitalization of downtown Hickory is under way and picking up steam. Union Square hosts a farmer's market and festivals (including Oktoberfest), a summer concert series and more. The SALT Block, a cultural arts complex, houses a library, a science center, an art museum, an arts council, a choral society and a regional symphony.
The median home price in Hickory is $148,000; the entry level of the market (up to about $300,000) is very tight, but buyers have more to look at in the $300,000-to-$400,000 range. North Carolina has a flat income tax rate of 5.75%. Social Security benefits are exempt from income taxes, but most other retirement income is taxable. The state has no estate or inheritance tax.
SEE MORE: Read More About Retiring in Hickory
10/10
Chattanooga, Tenn.
Population: 173,778
Nearby large cities: Atlanta; Nashville
What $300,000 will buy: 2-bedroom, 2-bath downtown condo with views of the Ten­nessee River
Tennessee's fourth-largest city was once derided as the dirtiest city in the U.S. because of air pollution from manufacturers that made everything from socks to boats. Since the early 1990s, though, the city has tightened environmental regulations and staged a downtown revival that began with the opening of the $45 million Tennessee Aquarium on the banks of the Tennessee River. At the heart of the renaissance is the Tennessee Riverwalk, a 13-mile paved greenway that runs from the Chickamauga Dam to downtown Chattanooga.
Andy Berke, the mayor of Chattanooga, says the number of people who live downtown has doubled since he took office in 2013. Many of those newcomers include retirees who want to live in a walkable city that also offers lots of outdoor recreation. There are more than 50 trailheads within a half hour of downtown, says Shelda Rees, of the Chat­tanooga Convention and Visitors Bureau.
The median home price in downtown Chattanooga is about $212,000, according to the Greater Chattanooga Board of Realtors.The median property tax in Hamilton County, where Chattanooga is located, is $1,408. Tennessee has no income tax or estate tax and is phasing out its tax on dividends. Be prepared to pay steep sales taxes, though: The combined state and county rate is 9.25%.
SEE MORE: Read More About Retiring in Chattanooga
Contributing Writer, Kiplinger's Personal Finance
Esswein joined Kiplinger in May 1984 as director of special publications and managing editor of Kiplinger Books. In 2004, she began covering real estate for Kiplinger's Personal Finance, writing about the housing market, buying and selling a home, getting a mortgage, and home improvement. Prior to joining Kiplinger, Esswein wrote and edited for Empire Sports, a monthly magazine covering sports and recreation in upstate New York. She holds a BA degree from Gustavus Adolphus College, in St. Peter, Minn., and an MA in magazine journalism from the S.I. Newhouse School at Syracuse University.