FAANG Stocks: Buy, Sell or Hold
Even if you haven't heard of the acronym, you've surely heard plenty about FAANG companies.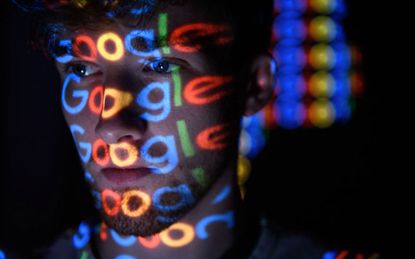 (Image credit: Getty Images)
Even if you haven't heard of the acronym, you've surely heard plenty about FAANG companies. Facebook, Amazon, Apple, Netflix and Alphabet (represented by a "g" because it was formerly Google) have become darlings of the market in recent years, thanks to the companies' seemingly limitless abilities to sustain high sales and profit growth rates. Over the past five years, the FAANG five have returned 41.6% annualized, on average, compared with a 15.8% annualized gain for Standard & Poor's 500-stock index.
But today, the shares look awfully pricey. While the S&P 500 trades for about 20 times estimated earnings for the next four quarters, FAANGs sport an average price-earnings ratio of 69.
As FAANG bears like to point out, the market has gone weak-kneed for growth stocks before, with disastrous results. In the mid 1960s, the Nifty Fifty were high-flying shares of growing companies that seemingly could do no wrong. The stocks soared to excessive price-earnings ratios into the early 1970s, then crashed and burned during the 1973–74 bear market. As Jeremy Siegel, professor of finance at the Wharton School, has put it, the Nifty Fifty demonstrated that investors shouldn't "pay any price" for growth.
We're not FAANG bears, but we do think investors should approach the stocks with caution. We've rated each stock "buy," "sell" or "hold." Only one stock, Apple, merits a buy rating in our view, and even that comes with a caveat: Chances are you already hold a large position in the stock through mutual funds, so be careful not to overload your portfolio.
Disclaimer
Data is as of November 13, 2017. Price-earnings ratio are based on estimates for the next four quarters. Click on ticker-symbol links in each slide for current share prices and more.

Contributing Editor, Kiplinger's Personal Finance
Elizabeth Leary (née Ody) first joined Kiplinger in 2006 as a reporter, and has held various positions on staff and as a contributor in the years since. Her writing has also appeared in Barron's, BloombergBusinessweek, The Washington Post and other outlets.