8 Great Places to Retire Overseas
Retiring abroad doesn't have to be an adventure.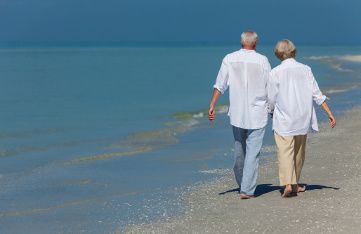 (Image credit: Thinkstock)
Retiring abroad doesn't have to be an adventure. In fact, in some popular retiree havens, you can get by just fine without learning the local language and you can have dinner every night with other American expats. You may have to wait longer for Internet service and travel a little farther to find a good hospital, but these emerging retirement destinations offer low living costs, natural beauty and a lifestyle you won't encounter in the U.S.
For ideas on destinations that are off the well-worn path, we talked to Dan Prescher, senior editor of InternationalLiving.com and author of The International Living Guide to Retiring Overseas on a Budget; Kathleen Peddicord, founder of LiveandInvestOverseas.com; and Betsy Burlingame, of ExpatExchange.com. We also consulted International Living's Global Retirement Index, which ranks 24 countries popular with American retirees in eight categories ranging from climate to infrastructure.
Take a look at our eight overseas picks for adventurous retirees.
1/8
Malta
Population: 421,364
Proximity to major airport: Malta International Airport, which sits just south of Valletta, the island nation's capital, offers flights to more than 100 destinations, mostly in Europe.
Access to health care: Good hospitals and medical services—including the full-service Mater Dei teaching hospital, which opened in 2007—are widely available.
Cost of living: This archipelago, located about 50 miles south of Sicily, is more expensive than retirement destinations in South America and Southeast Asia, but compared to the rest of Europe, it's a bargain. A long-term rental in Valletta runs from about $600 to $1,000 a month. A couple could live comfortably for $2,000 a month.
The draw: A Mediterranean climate, rich history and very little crime. English is widely spoken. The main island of Malta is cosmopolitan and densely populated. Retirees seeking a slower pace can opt for Gozo, the bucolic northernmost island that's home to about 31,000 people, many of them European retirees.
2/8
Cayo District, Belize
Population: 75,000
Proximity to major airport: San Ignacio, the hub of the Cayo District, is about 75 miles inland from Philip S.W. Goldson International Airport, located just outside Belize City.
Access to health care: Health care is limited. There are two public hospitals and a private hospital in western Belize, but expats will want to head to the coast for most medical needs. There are well-regarded private clinics in Belize City.
Cost of living: A couple could live comfortably in western Belize for $1,400 to $1,700 a month. In San Ignacio, you could rent a two-bedroom furnished home for $500 to $600 a month, or buy one for $75,000. A two-bedroom home on 20 acres just outside San Ignacio was recently listed for $199,000.
The draw: English-speaking Belize is a popular destination for American retirees, though most stick to coastal communities such as Corozal and Ambergris Caye. The Cayo District in the country's interior, home to scenic rivers, waterfalls, huge cave systems and Mayan ruins, is well off the beaten path. The type of person who thrives in Cayo enjoys a back-to-basics lifestyle (many residents rely on solar power). If you can't live without cable television or high-speed Internet, Cayo is not for you. The fastest-growing area for expats is San Ignacio. Spanish Lookout, home to a large Mennonite-run hardware store, supermarket and dairy, is 12 miles away.
3/8
Guethary, France
Population: 1,374
Proximity to major airport: Biarritz airport, which offers several flights a day to Paris and other major European cities, is about five miles away.
Access to health care: Health care in France is considered top notch. There are numerous hospitals and clinics in the nearby cities of Biarritz and Bayonne.
Cost of living: Many retirees rule out France as a retirement destination because of the high cost, but the Basque region is surprisingly affordable. At current exchange rates, a couple could live there comfortably for $2,000 a month.
The draw: The Basque are likely the oldest surviving ethnic group in Europe, and their language and traditions continue in the towns and villages of southwestern France, as well as across the border in Spain. Guethary, a picturesque fishing village, has been around since the 12th century. The area is green and lush, and its beaches have won awards for cleanliness. While there are few American expats there, the region is home to a sizable community of British retirees.
4/8
Nuevo Arenal, Costa Rica
Population: 2,300
Proximity to major airport: Juan Santamaria International Airport in San Jose, the capital, is about a three-hour drive from the Arenal area.
Cost of living: A retired couple can live comfortably on $2,000 a month.
Access to health care: Health care in Costa Rica is well regarded and affordable, so much so that the country has become a destination for medical tourism. Residents can join the Caja, Costa Rica's public health system, for about $50 to $150 per month. Since wait times can be lengthy with the public health system, many retirees (and many Costa Ricans) also carry private insurance, which can run about $2,000 a year. Even for those who pay out of pocket, most medical procedures cost a third or even 50% less than the same procedures in the U.S. There's a health clinic in Nuevo Arenal and more-advanced medical care available in Tilaran, less than half an hour away.
The draw: Costa Rica's quality health care system and political stability have made it one of the most popular destinations for American retirees. But the inland area around Lake Arenal, the largest freshwater lake in Costa Rica, remains relatively rural and secluded. The winds are strong enough to support windsurfing, and the lake is also a popular spot for boating, fishing and birdwatching. Most expats live in small, gated communities or individual homes.
5/8
Tagaytay, Philippines
Population: 62,030
Proximity to major airport: The international airport in Manila, the capital, is about 35 miles away.
Access to health care: Good, low-cost health care is available in Manila, where there are 51 accredited hospitals and more than 20,000 physicians.
Cost of living: The Philippines has the second-lowest cost of living of the 24 countries in International Living's Global Retirement Index. A retired couple could live quite comfortably for about $800 a month.
The draw: Tagaytay is in a beautiful and mountainous region of Luzon, the main island of the Philippines. The town overlooks stunning Lake Taal, a popular tourist destination that has a volcano at its center. Manila, which offers numerous big-city amenities, is about an hour's drive away. While the country's national language is Filipino, most residents speak English. The Philippines offers numerous incentives to expat residents, including duty-free importation of household goods and sizable discounts for residents age 60 and older. The U.S. State Department warns Americans to avoid travel to some parts of the southern Philippines, well away from Tagaytay, due to terrorism threats.
6/8
Antigua, Guatemala
Population: 45,393
Proximity to major airport: La Aurora International Airport in Guatemala City, the capital, is about an hour's drive away.
Access to health care: Good health care is available at numerous private clinics in Guatemala City.
Cost of living: Guatemala tied with Cambodia for the lowest cost of living on International Living's Global Retirement Index. Many American couples live quite comfortably on $1,500 a month, but it's possible to get by on much less. A furnished apartment with a rooftop terrace costs $350 a month, according to International Living—and that includes utilities, cable and WiFi.
The draw: Antigua, a Unesco World Heritage site, offers colonial architecture, museums, art galleries and dozens of restaurants, from high-end bistros to local food vendors. The climate is spring-like year-round, and the views of volcanoes are heard to beat. And if you want to visit the grandchildren back home, you can fly nonstop to Miami from Guatemala City in less than three hours.
7/8
Tulum, Mexico
Population: 18,233
Proximity to major airport: Cancun International Airport, the second-busiest in Mexico, is about 90 minutes away. There are direct flights to numerous U.S. cities.
Access to health care: Tulum has three small hospitals where residents can get emergency care; two also provide facilities for minor surgery. For major surgery or specialized care, retirees need to travel about 40 miles north to Playa del Carmen or 80 miles to Cancun.
Cost of living: Tulum is more expensive than some other expat communities in Mexico, but it's also not as overrun with resident Americans. A retired couple can live comfortably on a budget of between $2,500 and $3,500 per month. But for what you get, the cost of living is still less than it is in many parts of the U.S., says Ron Burdine, 48, who has lived in Tulum for seven years and plans to retire there. Housing prices range from $85,000 for a small two-bedroom house to more than $2 million for a beachfront hacienda. Monthly rents for a two-bedroom, furnished condo range from $550 to $1,200 a month. (For more information, check out Burdine's blog at www.mexicoonmymind.com.)
The draw: Beautiful beaches, a reef system just offshore that offers spectacular diving, and the 1.3 million-acre Sian Ka'an Biosphere Reserve just south of town. Mayan ruins are nearby, including the well-preserved and often-photographed Tulum ruins overlooking the Caribbean Sea. The area has become a magnet for eco-minded celebrities, so there are lots of bohemian-style boutiques, yoga centers and spas. Tulum has also attracted a large number of creative chefs, so there's no shortage of interesting places to eat.
8/8
Sihanoukville, Cambodia
Population: 235,190
Proximity to major airport: Sihanoukville International Airport, despite the name, offers only domestic flights. You'll need to connect in Siem Reap or take a bus to Phnom Penh, the capital, for flights back to the U.S.
Access to health care: Limited. Most expats travel to Thailand for their medical needs.
Cost of living: Cambodia tied with Guatemala for the lowest cost of living on International Living's Global Retirement Index. A couple could live quite comfortably on $700 a month. A furnished 2,000-square-foot house on the beach with free high-speed Internet and utilities costs about $150 a month. A three-course lunch costs about $5.
The draw: Beautiful beaches on the Gulf of Thailand that are nearly deserted. Cambodia has long been popular with expats from Australia and New Zealand, and it's starting to attract adventurous Americans, too. Sihanoukville, the largest town on the coast, has a small expat community of Americans who went there during the Vietnam conflict for R&R and returned when they retired. Foreigners can't own land in Cambodia, but they can acquire leasehold rights for up to 99 years.

Senior Editor, Kiplinger's Personal Finance
Block joined Kiplinger in June 2012 from USA Today, where she was a reporter and personal finance columnist for more than 15 years. Prior to that, she worked for the Akron Beacon-Journal and Dow Jones Newswires. In 1993, she was a Knight-Bagehot fellow in economics and business journalism at the Columbia University Graduate School of Journalism. She has a BA in communications from Bethany College in Bethany, W.Va.