What You Need to Know About Do-Not-Call Lists
Preventing telemarketers from buzzing you at dinnertime takes constant vigilance.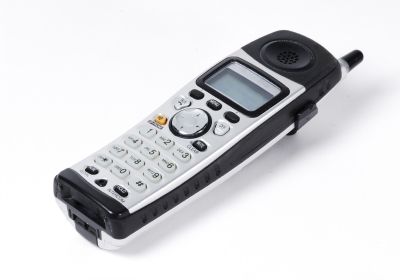 (Image credit: Istockphoto)
Preventing telemarketers from buzzing you at dinnertime takes constant vigilance. So here are some tips that might help you evade telemarketers or at least get some of the ringing out of your ear.
By Thomas M. Anderson
1/6
You're Still on the List, for Now.
The first entries into the National Do Not Call Registry are set to be expunged in the summer of 2008 because the 2003 law stated that all numbers would expire after five years. But the Federal Trade Commission (FTC) is holding off deleting numbers until Congress weighs in. "People shouldn't have to re-up every five years, especially because they get no notification that their names are being taken off the list," says Rep. Mike Doyle (D-Pa.), who is sponsoring legislation that would make numbers on the list permanent.
If you're not on the registry yet, call 888-382-1222 or register online at www.donotcall.gov (opens in new tab)
2/6
You May Have to Refresh Your State Registration.
Fourteen states -- among them Florida, New Jersey and Texas -- maintain their own registries, and some of those lists are tougher on telemarketers than the feds are. But states that have their own programs may boot you off after five years.
That is the case in Pennsylvania, where officials are pruning phone numbers of residents who fail to renew. Nearly 1.2 million people have re-registered their numbers to prevent them from expiring after a state ad campaign warned about the list purge.
3/6
Signing Up Doesn't Mean You Won't Be Harassed.
State and national do-not-call lists permit phone pitches from charities, survey researchers and political campaigns. This presidential election year, so-called robo-calls from candidates are inevitable, and resistance is futile.
All you can do is routinely check caller ID and let such automated messages go directly to voice mail -- then delete them. "Political calls are not covered because they are not trying to sell you anything," says Lois Greisman, the FTC associate director who enforces the national registry.
4/6
Buy Anything and They May Interrupt Your Dinner.
Under the National Do Not Call Registry, any company you've done business with in the past 18 months can hassle you by phone. Ditto for companies to which you've given written consent (often buried in the fine print of sweepstakes entries) to remain on their call lists.
To stop spiels that get past your phone firewall, request that your number be put on the company's internal do-not-call list, which every business is required to have.
5/6
Tenacious Marketers Are Gonna Find You.
With more than 145 million phone numbers out of bounds to telemarketers, some of them are using spam and junk mail to reach potential customers, says Beth Givens, director of the Privacy Rights Clearinghouse.
The CAN-SPAM Act of 2003 requires e-mail solicitors to give you the option to "unsubscribe" by clicking a link in the promotion. To stem the tide of junk mail, register with the Direct Marketing Association's Mail Preference Service ($1; call 212-768-7277 or go to www.dmachoice.org (opens in new tab) and click on "Consumer Assistance"). The DMA also offers other do-not-contact lists.
6/6
It Pays to Complain.
Federal regulators rely on consumer complaints to enforce the do-not-call lists, the FTC's Greisman says. Since the National Do Not Call Registry was established, the FTC and Justice Department have filed 34 enforcement actions against individuals and companies they claim have violated the list.
In total, the feds have collected more than $16 million in civil penalties -- the largest of which was $5.3 million from DirectTV in 2005. Plus, consumers have won $8 million in restitution against telemarketers who broke the do-not-call rules. To file a complaint, go to the registry Web site.