10 Amazingly Tiny Apartments
The young adults flocking to urban hubs are increasingly willing to trade dwelling size for a desirable neighborhood, and apartment dimensions and rents are shrinking to meet the demand.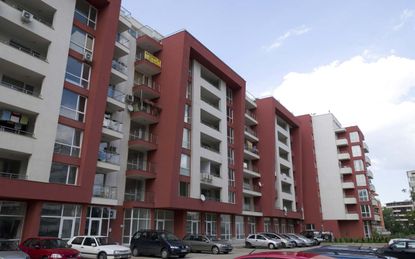 (Image credit: Thinkstock)
The young adults flocking to urban hubs are increasingly willing to trade dwelling size for a desirable neighborhood, and apartment dimensions and rents are shrinking to meet the demand. The result is a new class of living space: the micro unit, which is tinier than a conventional studio but more self-sufficient than a dorm room.
The term isn't rigidly defined, but a micro unit generally measures less than 400 square feet and contains a kitchen and bathroom. (Several units in our slide show exceed 400 square feet, but none are bigger than 500 square feet.) Such cozy spaces are popping up in expensive coastal cities such as Boston, San Francisco and Seattle. And buildings are planned for in-demand neighborhoods in Cleveland and Denver. Although some empty-nesters and commuters have adopted these apartments as primary or secondary homes, they are most popular with young professionals who are comfortable living with less.
Take a look at the 10 tiny apartments we've rounded up. Could you live in a unit this small?
1/10
Smaller Than the Law Allows
Location: Glendale, Calif.
Square footage: 375
Rent: $1,785 per month
The compact studios in the Elevé Lofts and Skydeck may be the smallest you'll ever find in the Los Angeles suburb of Glendale—since their construction, the city has raised the minimum residential unit size to 600 square feet. The units include granite countertops, stainless steel appliances, glossy cabinets and wood-grain flooring, as well as in-unit laundry. A sliding door hides the bed from view. The building's 26,000-square-foot "skydeck" is made for entertaining: It features barbecues, hot and cool spa tubs, fire pits, a dog park and bathing station, and plenty of lounging and eating space, including semi-private cabanas and a lawn in front of the open-air movie screen.
2/10
Living at the Mall
Location: Providence, R.I.
Square footage: 225
Rent: $650 to $750
The oldest indoor shopping mall in the country has been revamped with new stores on the ground floor and 48 "micro-lofts" clustered around an atrium on the upper floors. The Arcade Providence's minuscule apartments save on space by eschewing a full kitchen for a small fridge, microwave and dishwasher. There's embedded storage space underneath the bed and couch. Tenants can access a 24-hour lounge with Wi-Fi and cable, but the entire mall is meant to be their extended home. Stores offer discounts to residents and regularly host events. For example, the New Harvest Coffee & Spirits café is open long hours and hosts a monthly book club.
3/10
Spaceless in Seattle
Location: Seattle
Square footage: 200
Rent: $950 to $1,000
The smallest in our slide show, these quarters at Footprint Avalon I in the West Seattle neighborhood are furnished with a loft bed, table, chair and bookshelf. Units contain sinks, microwaves and small refrigerators. Tenants can also use a common kitchen with stoves or enjoy the restaurants, bars and music lounges in the neighborhood. Windows on both levels of this room open up to the Seattle Port and downtown, a 15-minute ride away; public transit and a Zipcar site are nearby.
4/10
Room for You and Your Pet
Location: Los Angeles
Square footage: 400
Rent: $1,575
Some units in this pet-friendly building, known as The Flat, are as small as 350 square feet. It's located in downtown Los Angeles, near the Financial District, entertainment complex LA Live and the Staples Center, where the city's NBA and NHL teams play. Some lucky residents get views of the iconic Hollywood sign from their windows. The kitchenette consists of a mini-fridge, a two-burner stove top and a microwave. The building's ground-floor sundeck features a heated swimming pool, and indoor amenities include a billiards room, fitness center and work space to sub for a home office.
5/10
Free Bike With Your Lease
Location: Chicago
Square footage: 300
Rent: $925 to $1,200
Rents for these units in Flats No. 1325 vary based on layout and view. The units are in the tallest building on the block in Chicago's Uptown neighborhood, so you can take in Chicago's skyline and the Lake Michigan beachfront from either your window or the roof, which is decked out with barbecue and seating areas. These homes are outfitted with in-unit laundry, a microhood, granite countertops, custom cabinetry, a subway-tile backsplash and USB outlets. Some dwellings have a sleeping loft to free up space. The building offers free wireless Internet and bike rentals, and even a free bike if you sign a two-year lease.
6/10
A New Twist on Eating in Bed
Location: San Francisco
Square footage: 295
Rent: $1,600
These pre-fab pads at 38 Harriet—leased by the California College of the Arts for exclusive use by students—maximize space with a freestanding "TableBed" that converts from a queen-size bed to a dining-room table for six. Slim window seats double as storage cubbies. Green touches are apparent in the design (bamboo floors, eco-friendly carpet tiles) and functionality (solar water heating, rainwater harvesting, low-flow fixtures). A City CarShare facility is on site.
7/10
Shoe Boxes
Location: Boston
Square footage: 354 to 970 (Unit pictured is 500 square feet.)
Rent: $2,299 to $3,850
Located in Boston's Innovation District, this LEED-certified revival of a former shoe factory—the building is known as Factory 63—prioritizes green design, including a roof garden and energy-efficient appliances. Wood flooring, exposed brick and timber, and vaulted ceilings give the units an earthy feel. A small partition separates the kitchen (housing a full fridge, cook top and oven) from a sleeping area, and also creates an enclosed bathroom behind the kitchen. Tenants get dedicated storage spaces downstairs, plus a common kitchen and even an in-house art gallery.
8/10
Flexible Layout
Location: Washington, D.C.
Square footage: 433
Rent: $2,050 to $2,575
These upscale pads at The Drake in the Dupont Circle neighborhood contain custom-made window shades, beech wood cabinets and vanities, and closets with shelves and bars that you can switch up to meet your needs (excess belongings can go in a free personal storage unit). Some apartments also have a movable kitchen island. When you need more space to entertain, you can rent the private dining room and gourmet kitchen in the building. Or head to the roof, which has grilling stations, dining tables, Wi-Fi and views of the Washington Monument.
9/10
Drink It in
Location: Portland, Ore.
Square footage: 279
Rent: $950 to $1,050
All the micro units in the Freedom Center squeeze in full-size kitchen appliances and a mini-dishwasher, with enough room left over for a queen-size bed. Ceilings can soar up to 14 feet, and large windows bring in light. Each unit is outfitted with either a walk-out or Juliet balcony. The building offers two communal spaces (a lounge and a game room, both with cable television), plus free Starbucks coffee daily and free microbrew tastings on site twice a month. (New residents get a free, refillable "growler" to bring home their favorite brews for later consumption.) Located in Portland's revitalized Pearl District, the neighborhood teems with restaurants, galleries and shops.
10/10
Hot Dog! A Bigger Tiny Apartment
Location: Cambridge, Mass.
Square footage: 451
Rent: $2,230
The studios in the Avalon North Point Lofts building, a former hot dog factory for Maple Leaf Franks, are the largest in our slide show. They feature exposed ceilings, open-plan kitchens (with quartz stone countertops and a ceramic tile backsplash), in-unit laundry and sliding barn doors for the bathrooms. Across the street, the Avalon North Point building extends its amenities to Lofts residents, including an indoor heated pool, movie theater, yoga studio, massage room and cyber café. Nearby public transit makes it easy to commute to downtown Boston, which is only two miles away.

Associate Editor, Kiplinger's Personal Finance
Miriam lived in Toronto, Canada, before joining Kiplinger's Personal Finance in November 2012. Prior to that, she freelanced as a fact-checker for several Canadian publications, including Reader's Digest Canada, Style at Home and Air Canada's enRoute. She received a BA from the University of Toronto with a major in English literature and completed a certificate in Magazine and Web Publishing at Ryerson University.