5 Struggling Stocks That Will Turn Around in 2017
Fueled by a late-year surge, Standard & Poor's 500-stock index has returned 13.2% so far in 2016.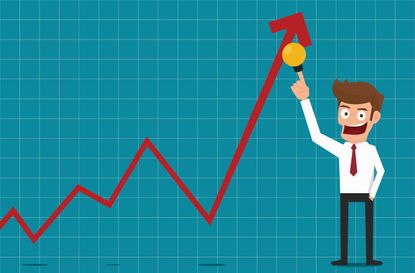 (Image credit: iStockphoto)
Fueled by a late-year surge, Standard & Poor's 500-stock index has returned 13.2% so far in 2016. But the factors that have boosted stocks since Election Day—hopes for corporate tax cuts, less regulation and a revival of "animal spirits" among consumers and businesses—haven't lifted all stocks.
More than 100 issues in the S&P 500 have fallen in price this year, including dozens that have slumped by more than 10%. Drugmakers and other health care companies, pressured by concerns about weakening prices for their products, feature prominently on the loser's list. Stocks in industries such as automotive parts, footwear, real estate and software also make the roster of laggards.
Yet these stocks won't all stay in the dumps forever. Some will mount a comeback in 2017, making it an opportune time to try to identify the best candidates. December tends to be a good month to go bargain-hunting, says George Putnam, editor and publisher of The Turnaround Letter, a newsletter that focuses on beaten-down stocks. Fund managers "don't want to spend January explaining to clients why they owned big losers," he says. They would rather engage in "window dressing" by selling their losers before year-end. These stocks could still decline as the month winds down, but December can mark a low point before a revival in the new year.
Stocks that have hit the skids could keep losing ground if their underlying businesses don't gain traction. Although investor sentiment can shift rapidly, real signs of strength would need to emerge in a business to keep the stock moving up. Don't be seduced by low valuations; they're meaningless if a company can't right its ship. "Eventually, longer-term fundamentals take over," Putnam says.
Although we can't promise an immediate payoff, we found five stocks that stand a good chance of rebounding in 2017. Each has fallen by at least 8% so far in 2016.
All returns, prices and related data are as of December 21. Sales are based on reported figures over the previous 12 months. Estimated profit growth is based on the average of analysts' forecasts compiled by Zacks Investment Research.
Senior Associate Editor, Kiplinger's Personal Finance
Daren joined Kiplinger in July 2015 after spending more than 20 years in New York City as a business and financial writer. He spent seven years at Time magazine and joined SmartMoney in 2007, where he wrote about investing and contributed car reviews to the magazine. Daren also worked as a writer in the fund industry for Janus Capital and Fidelity Investments and has been licensed as a Series 7 securities representative.