5 Market Pros Speak on What to Do Now
Some of the smartest strategists on Wall Street have taken on a decidedly cautious tone.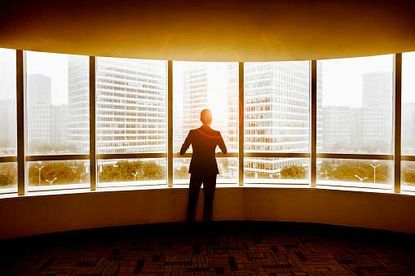 (Image credit: Getty Images)
Some of the smartest strategists on Wall Street have taken on a decidedly cautious tone. They're not exactly battening down the hatches, but it's clear that with continued volatility in both the stock and bond markets, and recession worries on the rise, aggressive bets are out, defensive strategies are in and an eye for bargains, especially overseas, is a must.
Read on to see their latest takes on the market's direction and what it means for your portfolio.
1/5
David Kelly, JPMorgan Chief Global Strategist
People should be less worried about owning stocks and more concerned about what part of the stock market they own. Focus on financials and energy, two sectors we view as defensive because they will be less sensitive to economic cycles. U.S. shale oil has transformed energy into a less volatile industry. And financial firms are much more stable today than people realize.
2/5
Liz Ann Sonders, Schwab Chief Investment Strategist
Take advantage of market swings to rebalance your portfolio. With recession risks rising, now is not the time to make aggressive bets in any major asset class. Focus on shares in large U.S. companies, not small ones. We favor health care stocks because they offer good growth at a reasonable price. When picking stocks, it's important to focus on firms with stable earnings, steady dividend growth and low volatility.
3/5
Sarah Ketterer, Portfolio Manager, Causeway International Value Fund
International value stocks are so cheap, we think a recession is already priced in. We like banks, industrials and insurers. Many European banks are run by competent managers who have repaired their balance sheets. Volkswagen is better run than it has ever been. And many European value stocks, such as French oil giant Total and German shipper Deustche Post DHL, pay hefty dividends.
4/5
John Linehan, Portfolio Manager, T. Rowe Price Equity-Income
Now is the not the time to be aggressive with your investment strategy. Instead, do a portfolio health check and set aside some cash as dry powder, because if we do go into a downturn, there could be a lot of opportunities. When things are at their worst, it's often the best time to buy companies that are sensitive to the economic cycle. We see opportunities in chemical companies, paper companies and financials—that's where we're concentrating our firepower now.
5/5
Mary Ellen Stanek, Chief Investment Officer, Baird Funds
Control what you can control. Lower the risk in your bond portfolio by trimming stakes in high-yield debt and bank loans. Invest in a high-quality short-term bond fund that you can sell quickly at a reasonable price. You'll get a yield north of 2% in a diversified portfolio with low interest-rate volatility. High-income investors with taxable accounts should look at munis. They offer compelling tax-adjusted yields.
Senior Associate Editor, Kiplinger's Personal Finance
Nellie joined Kiplinger in August 2011 after a seven-year stint in Hong Kong. There, she worked for the Wall Street Journal Asia, where as lifestyle editor, she launched and edited Scene Asia, an online guide to food, wine, entertainment and the arts in Asia. Prior to that, she was an editor at Weekend Journal, the Friday lifestyle section of the Wall Street Journal Asia. Kiplinger isn't Nellie's first foray into personal finance: She has also worked at SmartMoney (rising from fact-checker to senior writer), and she was a senior editor at Money.